Chicago P.D.
Season 8
Chicago P.D.
Season 8
First Air Date: November 11, 2020

| | | |
| --- | --- | --- |
| First Aired on | : | 2020 |
| Episodes | : | 16 episodes |
Episodes
8x16 The Other Side (2) (May 26, 2021)
---
Voight and the team muster all their expertise to bring down a deadly crime ring. Burgess finds herself in a dangerous situation.
---
8x15 The Right Thing (1) (May 19, 2021)
---
Voight and the team pursue a ruthless crime ring whose business has hit close to home. As they dig deeper, the extent of the danger becomes more apparent. Deputy Superintendent Samantha Miller second-guesses her decisions.
---
8x14 Safe (May 12, 2021)
---
After a series of brutal home invasion robberies, Upton immerses herself in the case and finds herself caught between Voight and Halstead.
---
8x13 Trouble Dolls (May 05, 2021)
---
The shocking murder of a young pregnant woman leads the team on a desperate hunt for the killer, revealing something even darker than expected. Burgess has to make a tough decision about Makayla.
---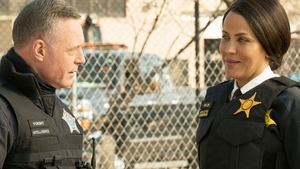 8x12 Due Process (April 21, 2021)
---
The team pursues a crafty serial rapist. Sergeant Voight finds himself resisting some old, familiar tendencies in his quest for justice.
---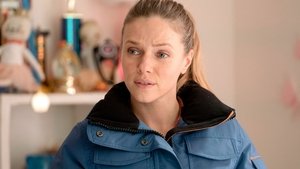 8x11 Signs of Violence (April 07, 2021)
---
A wellness check on a family reveals signs of foul play and Upton is determined to find the parents and young daughter. As Hailey delves further into the troubled family dynamics, she finds herself reflecting on her own childhood trauma.
---
8x10 The Radical Truth (March 31, 2021)
---
Ruzek's father, Bob, goes missing and the team races to find him before it's too late.
---
8x09 Impossible Dream (March 17, 2021)
---
When a local business owner is gunned down in his shop, it becomes personal for Atwater, who patrolled the neighborhood as a young cop. Dep. Supt. Samantha Miller comes to Voight with a special request about Andre Cooper.
---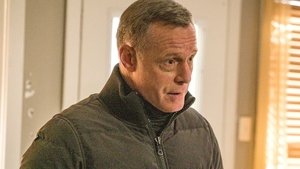 8x08 Protect and Serve (March 10, 2021)
---
Ruzek and Atwater are tasked with making an arrest after a high-profile shooting. The situation becomes complicated when it's clear someone doesn't want them to make it back to the station.
---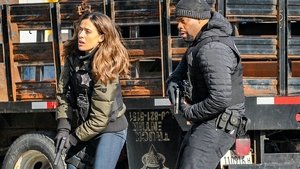 8x07 Instinct (February 17, 2021)
---
After a series of deadly ambushes, the team goes undercover to bring down a dangerous new drug dealer who is determined to push out the competition. Ruzek's informant proves to be a loose cannon that could upset the whole operation.
---
8x06 Equal Justice (February 10, 2021)
---
Halstead and Ruzek try to infiltrate a crime ring and encounter a complicated situation. The team recruits an unlikely ally to help solve a murder.
---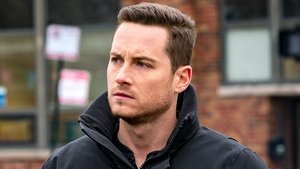 8x05 In Your Care (February 03, 2021)
---
The team investigates a rash of car jackings and finds the truth is more complicated than they realize. Burgess makes a discovery about a previous case that will change her life forever.
---
8x04 Unforgiven (January 27, 2021)
---
A cop is murdered, and suspicion falls on someone who has been holding a grudge against the officer. Intelligence works hard to solve the case, but Deputy Superintendent Samantha Miller is hesitant to defend him until she knows the whole story.
---
8x03 Tender Age (January 13, 2021)
---
Ruzek and Burgess discover a child walking alone in the middle of the street, and when they take her home, they discover that her entire family has been murdered. Upton is approached with a job offer from the FBI.
---
8x02 White Knuckle (November 18, 2020)
---
When the son of an influential former officer is implicated in a murder, Moore pressures Voight to charge him quickly. The stakes are raised in Atwater's fight against the blue wall after patrol officers stop responding to his team's calls.
---
8x01 Fighting Ghosts (November 11, 2020)
---
The team responds to the shooting of a 5-year-old girl and must work the case while facing new obstacles that come from the heightened attention on police reform. Atwater is targeted by a group of officers who want to hurt him for standing against the blue wall. Voight questions whether he's cut out for a new form of policing as he manages oversight from the CPD's deputy superintendent.
---