Chicago P.D.
Season 6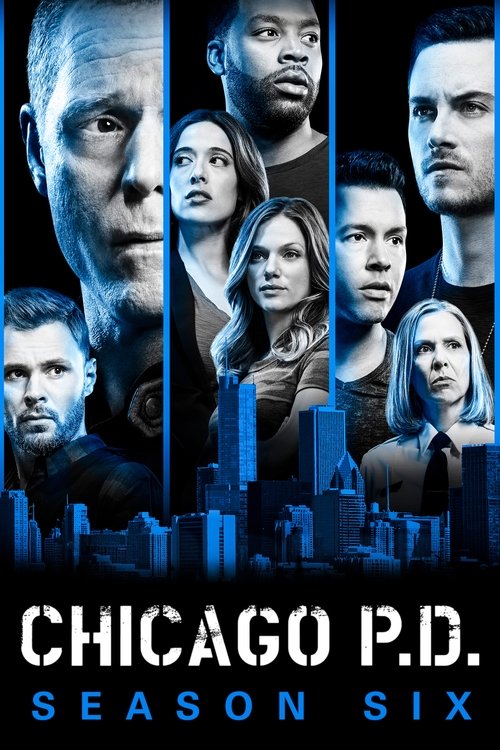 Chicago P.D.
Season 6
First Air Date: September 26, 2018

| | | |
| --- | --- | --- |
| First Aired on | : | 2018 |
| Episodes | : | 22 episodes |
Episodes
6x22 Reckoning (May 22, 2019)
---
With Kelton's election all but assured, Voight and his team must go off book in a last-ditch effort to save Intelligence from getting axed.
---
6x21 Confession (May 15, 2019)
---
Antonio struggles with his guilty conscience as he tries to take down a major drug dealer. In order to protect his team, Voight takes a big shot at Kelton.
---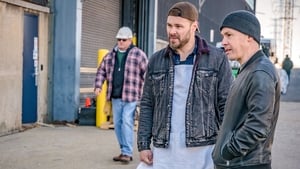 6x20 Sacrifice (May 08, 2019)
---
A violent crew is hitting pharmaceutical delivery trucks and stealing drugs, but their motivation is more complicated than just money. The case tests Upton and Ruzek's relationship.
---
6x19 What Could Have Been (April 24, 2019)
---
Intelligence's investigation into the murder of Burgess' boyfriend threatens to reveal a dark side she was unaware of. The real motivation for his murder uncovers a much more unsettling truth.
---
6x18 This City (April 03, 2019)
---
With the threat of a gang war looming, Voight and Ray Price must organize a peace summit to end the bloodshed before more innocent people get hurt. Burgess evaluates her future with Blair.
---
6x17 Pain Killer (March 27, 2019)
---
A mayoral candidate is shot by an unidentified sniper, and Intelligence races to catch the shooter before he can take out his next target.
---
6x16 The Forgotten (February 27, 2019)
---
Voight and the Intelligence Unit focus all their effort and resources into investigating the disappearance of an exotic dancer who served as a long-time criminal informant for their team
---
6x15 Good Men (II) (February 20, 2019)
---
Using information from Chicago Fire's Cruz, Intelligence chases down the robbery crew that's been using the lockbox key. Voight is under pressure to bring the crew to justice without tarnishing the reputation of a murdered firefighter who might have been involved. The crossover starts on Chicago Fire S07E15 What I Saw (I).
---
6x14 Ties That Bind (February 13, 2019)
---
Upton and Burgess find themselves in a difficult situation when Intelligence tracks a cache of cop killer machine guns to a local gun show in Wisconsin.
---
6x13 Night in Chicago (February 06, 2019)
---
Atwater goes undercover to bring down the longtime head of a criminal enterprise and becomes entangled in a situation that tests his allegiances as well as his conscience.
---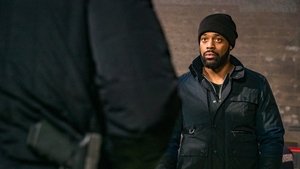 6x12 Outrage (January 23, 2019)
---
While chasing a heroin supplier, CPD crosses paths with a convicted criminal recently released on a technicality. Halstead's history with the man threatens the team's ability to put him back in prison.
---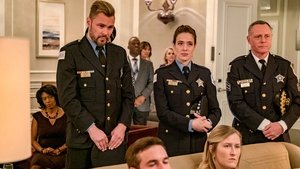 6x11 Trust (January 16, 2019)
---
Intelligence crosses with a mayoral candidate while investigating the fatal shooting of a well-known defense attorney. Antonio returns to work but questions his own judgment when an operation goes sideways.
---
6x10 Brotherhood (January 09, 2019)
---
Voight and Ruzek lock horns over how to handle the aftermath of the Antonio situation. Meanwhile, a series of violent carjackings turns deadly, and Ruzek must rely on a C.I. he grew up with to help solve the case.
---
6x09 Descent (December 05, 2018)
---
In an attempt to dig himself out of a hole and save someone close to him, Antonio crosses a line that puts the entire team at risk.
---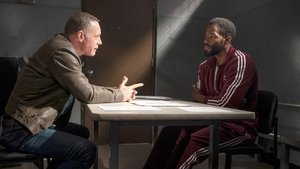 6x08 Black and Blue (November 14, 2018)
---
While CPD tries to take down a drug kingpin, Atwater faces a tough choice between doing what's required to solve the murder of a young dealer and what's best for the community.
---
6x07 Trigger (November 07, 2018)
---
Intelligence suspects the leader of a local mosque is behind the bombing of an Army recruitment station. After a second explosion, Voight urges Halstead to follow the facts and not let his time in the service cloud his judgment.
---
6x06 True or False (October 31, 2018)
---
The wife of an alderman is beaten to death, and Voight is under pressure from First Deputy Superintendent Brennan to close the case. To elicit a confession, Upton tells a dark story about her childhood.
---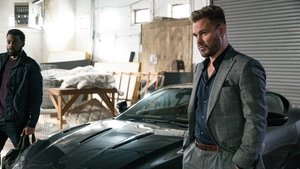 6x05 Fathers and Sons (October 24, 2018)
---
While undercover, Ruzek discovers his father is working for a suspected drug dealer and is forced to ask the question: is his dad involved?
---
6x04 Ride Along (October 17, 2018)
---
A ride along goes sideways, and Burgess is faced with a difficult choice: follow the advice of Voight, or a potential new ally.
---
6x03 Bad Boys (October 10, 2018)
---
Politics get in the way as the team tries to rescue a teenage girl kidnapped by a robbery crew. Voight and Platt try to exonerate Olinsky.
---
6x02 Endings (III) (October 03, 2018)
---
After discovering the true cause of the high-rise fire, Intelligence races to find the man responsible. And for Halstead, it's personal. The crossover starts on Chicago Fire S07E02 Going to War (I) and Chicago Med S04E02 When to Let Go (II).
---
6x01 New Normal (September 26, 2018)
---
Bad heroin is causing overdoses in Chicago, and Intelligence is a man down with Voight suspended. Antonio takes charge, but Ruzek undermines his authority.
---