Chicago P.D.
Season 5
Chicago P.D.
Season 5
First Air Date: September 27, 2017

| | | |
| --- | --- | --- |
| First Aired on | : | 2017 |
| Episodes | : | 22 episodes |
Episodes
5x22 Homecoming (May 09, 2018)
---
Tensions run high as Intelligence seeks justice for Olinsky after he's stabbed in prison; Antonio's loyalty is put to the test; Woods looks to take down Voight once and for all. Season Finale.
---
5x21 Allegiance (May 02, 2018)
---
Halstead and Atwater go under cover to prevent military-grade weapons from hitting the street; Voight calls in a favor to clear Olinsky's name for Bingham's murder.
---
5x20 Saved (April 18, 2018)
---
After Voight witnesses the kidnapping of a young woman with a mysterious connection to his past, Intelligence works to find a connection between her kidnapping and several bank robberies. Ruzek gets a tip that a grand jury has been summoned, putting Olinsky one step closer to standing trial for Bingham's murder.
---
5x19 Payback (April 11, 2018)
---
A string of stash house robberies lead back to an unlikely individual. Voight confronts a key witness in the Bingham investigation.
---
5x18 Ghosts (March 21, 2018)
---
Upton brings back an old undercover identity to help take down a meth ring spearheaded by a former criminal contact. And with pressure from Woods mounting, Voight calls in a favor for Olinksy.
---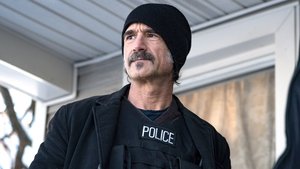 5x17 Breaking Point (March 14, 2018)
---
When a prominent Alderman known for his urban revitalization efforts is killed, Intelligence looks into the corruption haunting his neighborhood. Meanwhile Olinsky feels pressure after receiving an ultimatum from Woods.
---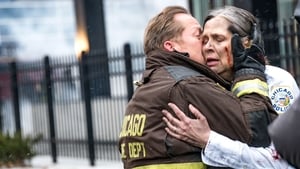 5x16 Profiles (I) (March 07, 2018)
---
Intelligence investigates a string of bombings targeting members of the media. Racing against a ticking clock, the team enlists Firehouse 51 to help examine the devices and prevent the next attack. The crossover continues on Chicago Fire S06E013 Hiding Not Seeking (II).
---
5x15 Sisterhood (February 28, 2018)
---
Intelligence tracks down a vigilante killing rapists. The investigation hits home for Burgess, who begins to question if the men who attacked her sister truly paid for their actions.
---
5x14 Anthem (February 07, 2018)
---
When a basketball star is found murdered after an anti-police rally, Intelligence navigates a politically charged environment to track down the killer. To complicate matters further, Woods' daughter Brianna is tangled up in the case.
---
5x13 Chasing Monsters (January 31, 2018)
---
When a gang from El Salvador infiltrates Chicago, Intelligence works with a visiting detective to put an end to the crew's brutal tactics. Meanwhile, Antonio finds himself getting close to Salvadoran Detective Marcella Gomez and Voight learns that the body of his son's killer has been found.
---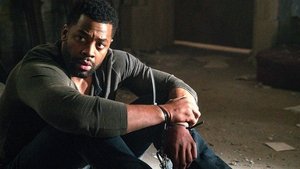 5x12 Captive (January 17, 2018)
---
When Atwater disappears at the house of a convicted felon, the evidence doesn't look promising - with his belongings and his blood left behind. Intelligence rallies to rescue him before it's too late. And Atwater struggles for survival faced with not only his captor but also a difficult connection to his past.
---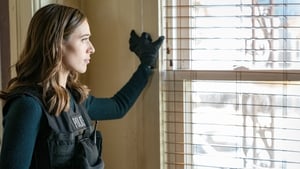 5x11 Confidential (January 10, 2018)
---
While trying to find the pimp, Intelligence stumbles on the women's shelter where he's scouting out girls. And Burgess moves the case forward with a series of confidential tips, but risks putting her informant in harm's way.
---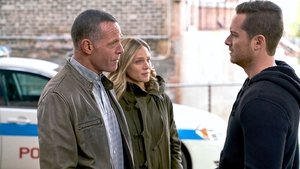 5x10 Rabbit Hole (January 03, 2018)
---
Halstead's partying with Camila unintentionally puts him in the middle of a drug-related homicide. He's forced to choose between loyalty to his unit and his girl. Meanwhile, Voight finally discovers the mole in his unit.
---
5x09 Monster (December 06, 2017)
---
The death of Judge Tommy Wells' daughter puts Intelligence on the track of a pill mill spreading into the suburbs of Chicago and the doctor enabling it. Meanwhile, Voight discovers who's been leaking information from the 21st.
---
5x08 Politics (November 29, 2017)
---
One of Voight's friends, Congressman Scott Graynor is found passed out in his hotel room with a dead Ukranian girl. When Intelligence discovers the murder is connected to a sting and Burgess' boyfriend is working with the Feds, Burgess must choose between compromising her case or her boyfriend's case.
---
5x07 Care Under Fire (November 15, 2017)
---
In the wake of several gang-related child abductions, Intelligence must race against time to find a kidnapped boy. Owing to their swiftness and military precision, the team scours the VA records and tracks the suspects to a former Army Ranger. With his previous experience as a Ranger, Halstead convinces Voight to send him undercover to try and get information from inside.
---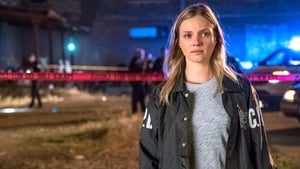 5x06 Fallen (November 08, 2017)
---
A picture perfect family is shot dead in their home and the team goes in search of a drug dealer with a likely connection. Voight asks for the help of Vice Sergeant Sean McGrady who has an old beef with Upton. When McGrady turns up dead during the investigation, the case takes an unlikely turn.
---
5x05 Home (October 25, 2017)
---
When Intelligence busts a meth lab run by gang leader Marshall Carter, they uncover a re-homing scam in which children adopted from foreign countries are abandoned, then sold online. Meanwhile, Atwater struggles with the difficult decision about whether to move his siblings Jordan and Vinessa to a safer environment outside of Chicago.
---
5x04 Snitch (October 18, 2017)
---
While investigating a drug-related homicide, Intelligence is stonewalled by the 'no-snitch' culture of the neighborhood. And Atwater discovers a personal connection to the case. Meanwhile, the police's own code of silence is put to the test when Upton is asked about Ruzek's rough altercation with a suspect.
---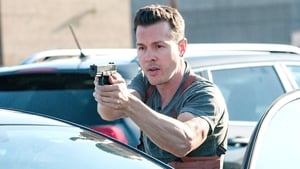 5x03 Promise (October 11, 2017)
---
When a young Latina woman is brutally murdered, Intelligence suspects she may have been working as a drug mule. With Antonio leading the case, the team's investigation takes them into the grim world of meat processing, and the discovery that there may be a different motive behind her death.
---
5x02 The Thing About Heroes (October 04, 2017)
---
After a van explodes during a Chicago street festival, a Muslim patrol officer Frank Toma goes missing and evidence quickly piles up pointing to his involvement. Burgess - who helped train Toma - is desperate to prove his innocence, even if that means going against her superiors.
---
5x01 Reform (September 27, 2017)
---
The district is in a state of change - Lindsay has moved to New York- and the CPD is under scrutiny about the corrupt nature of its institution. Under the watchful eye of the city, the team attempts to bust a gun deal that quickly turns dicey when innocent civilians and children get involved. Tension erupts when Chief brings in Denny Woods to review the shootout, and Halstead becomes a key player in the outcome of the case.
---