Chicago P.D.
Season 3
Chicago P.D.
Season 3
First Air Date: September 30, 2015

| | | |
| --- | --- | --- |
| First Aired on | : | 2015 |
| Episodes | : | 23 episodes |
Episodes
3x23 Start Digging (May 25, 2016)
---
In the Season 3 finale, the team investigates the murder of a single mom who was in contact with Voight's now-reformed son, who was himself brutally assaulted. Meanwhile, Roman makes a major decision and Crowley plans to make changes within the unit.
---
3x22 She's Got Us (May 18, 2016)
---
Lindsay and Halstead respond to a shots fired call and discover one survivor: a young girl. Antonio and Olinsky investigate a "self help" group. Platt makes the case to Crowley for why Burgess and Roman should remain partners.
---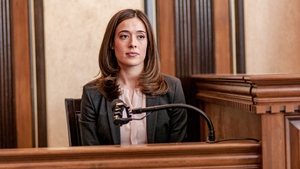 3x21 Justice (May 11, 2016)
---
Burgess gives chase after Roman is wounded by a hooded perp who opened fire on their patrol car and shoots who she thinks is the suspect, but no gun is found at the scene—and the person she shot is a 17-year-old honor student.
---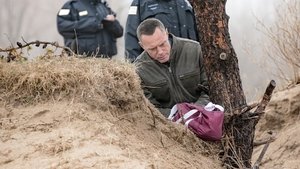 3x20 In a Duffel Bag (May 04, 2016)
---
Responding to a call about a suspicious duffel bag at the Chicago Lakefront, Voight is horrified to discover that the bag contains the frigid and unmoving body of a newborn baby. Meanwhile, Voight is surprised to hear that his son is in town and Burgess and Roman grow closer.
---
3x19 If We Were Normal (March 30, 2016)
---
When Burgess and Lindsay respond to a call about a stabbing, the assailant turns out to be a kidnapping victim escaping her captor; Ruzek accuses Roman of having feelings for Burgess.
---
3x18 Kasual with a K (March 23, 2016)
---
While responding to a call of shots fired, Voight, Antonio, Halstead and the team come across a secret battered woman's shelter and discover the owner has been wounded and a resident of the shelter has been kidnapped. Burgess and Roman go undercover to track down a man robbing people by catfishing them on a dating app. Lindsay opens up to Halstead about her past.
---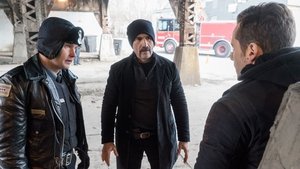 3x17 Forty-Caliber Bread Crumb (March 02, 2016)
---
While out on a bank run for his off-duty security job at the dispensary, Halstead and his co-workers find themselves under attack by a violent robbery crew. Meanwhile Roman, Burgess, Antonio, Halstead, Ruzek and Atwater follow-up on a lead and track down a potential suspect.
---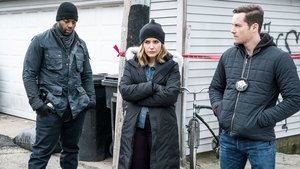 3x16 The Cases That Need to Be Solved (February 24, 2016)
---
When a young boy is executed, Intelligence turn to the boy's parents for information and upon further investigation, discover the father has a criminal background and was a part of a local gang.
---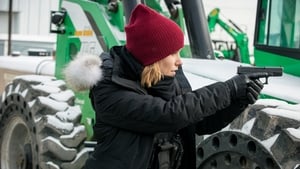 3x15 A Night Owl (February 17, 2016)
---
While working at a sobriety checkpoint, Burgess finds a duffel bag full of heroin in the truck of a respected college professor who claims to know nothing about how the drugs ended up there. At District, Roman expresses his desires to become a Field Training Office to Platt, and Mouse sets Halstead up with an off-duty security job working for the attractive owner of a medical marijuana clinic.
---
3x14 The Song of Gregory Williams Yates (2) (February 10, 2016)
---
SVU joins Chicago P.D. in a manhunt for two notorious escaped serial killers. (Part 2 of a 2-part Law & Order: Special Victims Unit - Chicago P.D. crossover on 2-10.)
---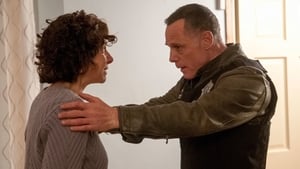 3x13 Hit Me (February 03, 2016)
---
Lindsay goes undercover to catch a rogue cop who targets women at casinos. Platt risks her life in a negotiation crisis.
---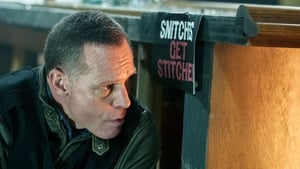 3x12 Looking Out for Stateville (January 20, 2016)
---
Voight arranges for his former cellmate, Eddie Little, to be a CI in an effort to bring down a major cocaine supplier. Burgess makes a major move regarding her relationship with Ruzek. Roman develops a plan to help fund Platt and Mouch's wedding.
---
3x11 Knocked the Family Right Out (January 13, 2016)
---
Intelligence hunts down a crew responsible for a rape and robbery rampage. Lindsay is abducted on an undercover operation.
---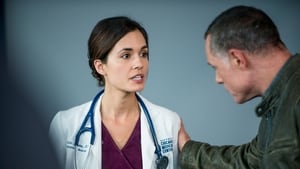 3x10 Now I'm God (III) (January 06, 2016)
---
Intelligence investigates a doctor who gave his patients lethal doses of chemotherapy. Roman fights a wrongful shooting investigation. The crossover starts on Chicago Fire S04E10 The Beating Heart (I) and Chicago Med S01E05 Malignant (II).
---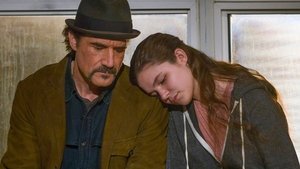 3x09 Never Forget I Love You (November 18, 2015)
---
The discovery of a headless body in Lake Michigan points to Hank's mob connections. Roman risks everything to help a grieving mother.
---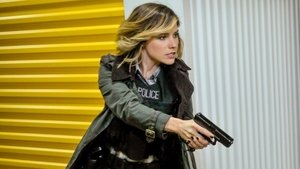 3x08 Forget My Name (November 11, 2015)
---
The team discovers the mutilated body of a government official while responding to an informant's tip about an upcoming drug trade. Meanwhile, Burgess helps plan a surprise for Platt.
---
3x07 A Dead Kid, a Notebook, and a Lot of Maybes (November 04, 2015)
---
The team investigates a Columbine-like threat at a private school. Atwater seeks out a mentor; Olinsky's marriage faces a crisis.
---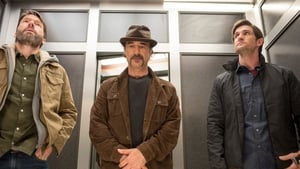 3x06 You Never Know Who's Who (2) (October 28, 2015)
---
The team investigates a band of rogue operatives.
---
3x05 Climbing into Bed (1) (October 28, 2015)
---
Ruzek's job is on the line after an ill-fated undercover op.
---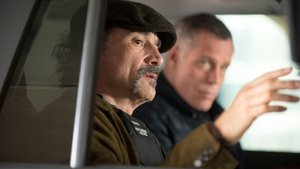 3x04 Debts of the Past (October 21, 2015)
---
Voight seeks revenge on the man who tried to kill him. A rumor causes a rift in Intelligence.
---
3x03 Actual Physical Violence (October 14, 2015)
---
The team is terrorized by a gun-wielding father who is desperate to find his missing daughter. Bunny stirs up accusations of misconduct from Voight's past.
---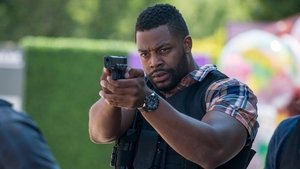 3x02 Natural Born Storyteller (October 07, 2015)
---
A child abduction case hits too close to home for Dawson. Lindsay and Bunny's relationship reaches a critical impasse and Roman reveals his secret to Burgess.
---
3x01 Life Is Fluid (September 30, 2015)
---
A bust to bring down a heroin kingpin goes horribly awry. Olinsky reveals a dark secret from his past, and Halstead tries to get through to a spiraling Lindsay.
---