Rob & Big
Season 2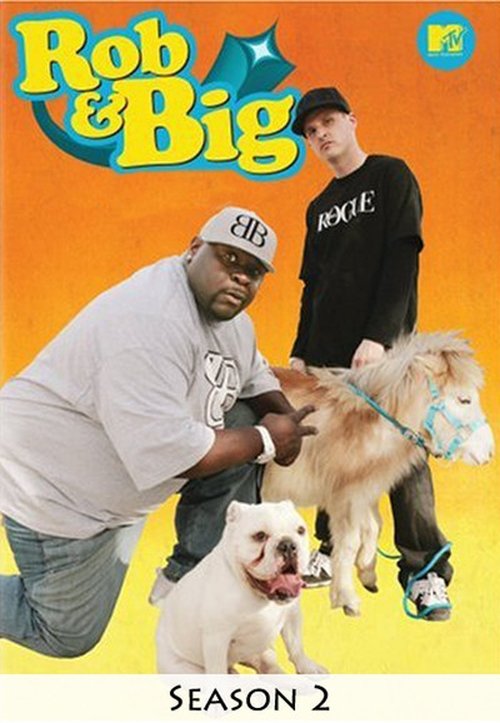 Rob & Big
Season 2
First Air Date: May 22, 2007

| | | |
| --- | --- | --- |
| First Aired on | : | 2007 |
| Episodes | : | 8 episodes |
Episodes
2x08 New Cars (July 10, 2007)
---
Rob and Big Black both add a new car to their growing collection of vehicles. In order to make room for the new rides, Rob plans to give away his old truck (the UAV) to the first skater that can beat him in a game of "S-K-8" and beat Big Black in a game of Rochambeau (Rock, Paper Scissors). Later, Rob is both shocked and bemused to find himself dubbed a "C-Lister" on the cover of the Wall Street Journal.
---
2x07 Bobby Light (July 03, 2007)
---
Rob reinvents himself as Bobby Light, a self-proclaimed "one hit wonder, R&B sensation." With the help of his cousin, Drama, and The Chunky Boys (Big Black and Bam Bam), Rob hops into the makeshift recording studio in Big Black's closet and records a song called "Dirty Girl." Rob and Big Black decide to shoot a low-budget music video for their hot new song, but realize the video will not be complete until they fly Big Black's Uncle Jerry out to LA to take a starring role.
---
2x06 Tampa (June 26, 2007)
---
After five years away from professional skate competitions, Rob decides to enter the world famous Tampa Pro contest in Tampa, Florida. Rob and Big Black hit gator country with pals, Steve Berra and Bam Bam, and before the contest begins, the foursome head out to Tampa Bay for a little high-flying water adventure. Rob and Berra shake on a $5,000 side bet to see who places higher in the Tampa Pro, and Rob threatens to "make it rain" with Berra's money, if he wins.
---
2x05 Black Lavender (June 19, 2007)
---
Big Black reveals to Rob that he used to be a male stripper with the stage name "Black Lavender" for a brief time back when he had a full head of hair. The two decide it's time to resurrect Black Lavender for one last show at a Hollywood strip club, but not before they find him a brand new head of hair.
---
2x04 New Assistant (June 12, 2007)
---
Rob and Big Black call out Drama, Rob's cousin, for being a lazy assistant and decide to put him on "waivers" until he shapes up. When Drama is seemingly unfazed by the threat, Rob threatens Drama by interviewing a professional executive assistant as a potential replacement. On top of that, the guys struggle with an "aggressive mini horse." In the end, Rob and Big Black figure out a way to remind both Drama and Mini Horse how good they all have it in the Hollywood Hills.
---
2x03 Mississippi (June 06, 2007)
---
Rob is thrown deep into the "Dirty South" when Big Black invites him to Sylvarena, Mississippi, for the Boykin family reunion. The boys overdose on southern cooking, southern living, and Big Black's crazy Uncle Jerry.
---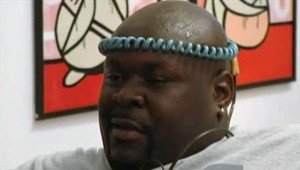 2x02 Time Travel (May 29, 2007)
---
An airbrushed van leads Rob and Big Black on a quest to travel through time with Rob's "Hyper-Dimensional Resonator." Big Black is skeptical, but Rob convinces him to travel to Montreal to visit a "time travel expert" named Dr. Z. When they return to LA, Big Black surprises Rob with his own, throwback version of Time Travel.
---
2x01 Meaty & Mini (May 22, 2007)
---
Life in the Rob and Big household changes dramatically when the guys discover that their bulldog, Meaty, needs a little buddy. After a little research, Rob finds the perfect companion for his favorite puppy: a Mini-Horse. Owning miniature livestock turns out to be a little more than the guys bargained for, and drastic measures become necessary to accommodate the tiny horse.
---