Shtisel
Season 2
Shtisel
Season 2
First Air Date: October 31, 2015

| | | |
| --- | --- | --- |
| First Aired on | : | 2015 |
| Episodes | : | 12 episodes |
Episodes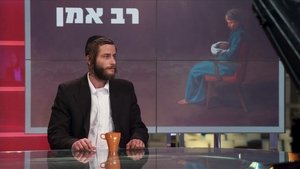 2x12 Last Of The Season (January 16, 2016)
---
Shulem and Nukhem clash over Akiva painting again. Akiva tries to contact Libi. The festive preparations to Ruchami and Hanina's wedding awaken complex family issues.
---
2x11 Concealment in the Concealment (January 09, 2016)
---
Akiva attempts to slowly start painting again despite Libbi's objection. Yosa'le is expelled from the Yeshiva for adopting a stray dog. Zvi Arye has an opportunity to fulfill an old childhood dream.
---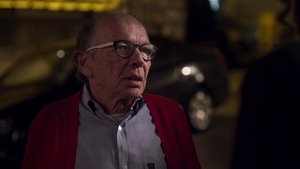 2x10 The Tragic Symphony (January 02, 2016)
---
Libbi and Akiva are happily engaged but Kaufman's threats spoil the joy. Nukhem has financial difficulties and tries to get Shulem's help. Aliza comes to Shulem's office and helps him overcome his longing to his mother.
---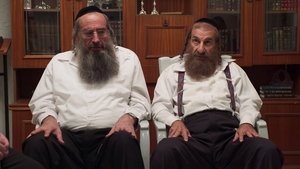 2x09 The Consoled (December 26, 2015)
---
Shulem and Nukhem sit shiv'a over their mother. Libbi find the bube's surprising will. Giti sends Lipa to Zefad to get a Gett from Hanina.
---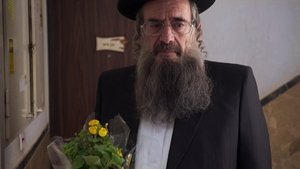 2x08 Jerusalem Customs (December 19, 2015)
---
Kaufman forbids Akiva from sleeping in the studio. Shulem introduces his fiancé to his mother. Giti's son is rejected from a prestige Yeshiva.
---
2x07 The Lost Children's Good Will (December 12, 2015)
---
While preparing for the wedding with Menucha, Shulem remembers his late wife's birthday. Ruhami returns to her parents after her husband left to Zefad and angers Giti. Akiva leaves home and meets a lost child.
---
2x06 Snow (December 05, 2015)
---
Shulem meets the widow Menuha, and a burnt lamp brings strange and surprising events. Meanwhile, Akiva sends a love letter to Libbi in Antwerpen via a friend.
---
2x05 Love Pains (November 28, 2015)
---
The Shtisels are worried about Ruhami's sudden marriage and Giti returns home to bring Ruhami back. This brings old love memories to Giti. Akiva gets a scholarship for his drawings but Shulem is not impressed from the accomplishment.
---
2x04 Mauricio (November 21, 2015)
---
The man Libbi is seeing suddenly reappears. Bube Malka discovers her friend Rebetzen Erblich has a terminal disease. Gitti can't come home and decides to move in with her father with all her children. Ruchami and Hanina come closer.
---
2x03 Shteingletz and Shutenshtein (November 14, 2015)
---
While Libbi and Akiva get closer, the man Libbi is seeing disappears and Shulem and Nuchem try to locate him. Gitti can't forgive Lipa. Ruhami tries to contact the boy from the synagogue.
---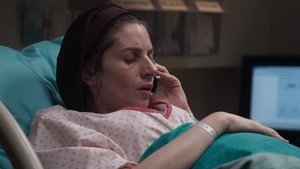 2x02 A Very Important Friend (November 07, 2015)
---
The joy from the birth is mixed with Gitti's fears from the rich widow. Libbi finds Akiva's drawings and encourages to draw again, while Shulem assists her father in finding a match for his daughter.
---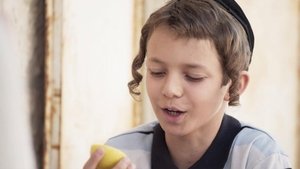 2x01 Lemons (October 31, 2015)
---
Bube Malka is still in a comma in the hospital, so Shulem's brother with his beautiful daughter come from abroad and stay with Shulem and Akiva. Lipa and Giti are expecting a baby and find a strange ad in the newspaper.
---