Hanzawa Naoki
Season 2
Hanzawa Naoki
Season 2
First Air Date: July 20, 2020

| | | |
| --- | --- | --- |
| First Aired on | : | 2020 |
| Episodes | : | 10 episodes |
Episodes
2x10 Episode 10 (September 27, 2020)
---
Tokyo Daiichi Bank execs Owada and Nakanowatari hand evidence of Minobe's illicit payments from Ise-Shima State over to the ruling-party politician himself. Furious, Hanzawa vows to avenge their betrayal "one-thousand-fold" but finds himself removed from the Teikoku Airways restructuring project. Disillusioned with the world of banking, Hanzawa feels like giving up, but his colleagues urge him to fight on. After tracking down a key figure in the affair, Hanzawa comes to a shocking realization. Will the maverick banker—who bet his pride, his sense of justice, and his entire soul on the bank—ultimately prevail and show his enemies that "deception costs double"?
---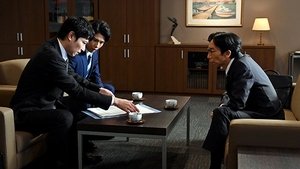 2x09 Episode 9 (September 20, 2020)
---
Hanzawa begins probing the fate of a two-billion-yen loan which Tokyo Daiichi Bank made to ruling-party Secretary General Minobe before the bank's merger. However, Hanzawa is forced to back off when confronted by evidence that former Deputy President Makino was accepting illegal funds before his untimely death. Determined to press ahead, Hanzawa decides to move his investigation to Ise-Shima after receiving a tipoff about the missing loan. Then, while poring over Ise-Shima State's old financial records, he runs across someone he didn't expect to see there. Can Hanzawa uncover Ise-Shima State's secret and show his enemies that deception costs double?
---
2x08 Episode 8 (September 13, 2020)
---
Hanzawa gets a look at the government task force's draft restructuring plan. He is surprised to see that Teikoku Airway's money-losing flight to Ise-Shima has been taken off the list of routes to be abolished. Then he realizes that Minobe, a powerful ruling-party politician who represents Ise-Shima, was responsible for building the local airport! Convinced that Minobe is the key to everything, Hanzawa tries to find a way to thwart the government's plan, but in the process he uncovers the dark underbelly of Tokyo Chuo.
---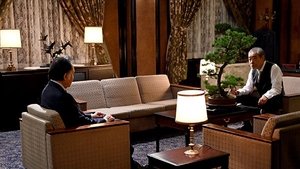 2x07 Episode 7 (August 30, 2020)
---
Working with Moriyama of Tokyo Central Securities, Hanzawa devises a new plan for restructuring Teikoku Airways. However, their proposal that Sky Hope Airlines accept Teikoku's excess personnel is abruptly rejected. Meanwhile, public sentiment hardens against Tokyo Chuo as the Financial Services Agency issues a regulatory compliance warning against the bank. The timing of the injunction leads Hanzawa to conclude that there must be an inside informant. Can he ferret out the traitor within the bank and find a way to show that "deception costs double"?
---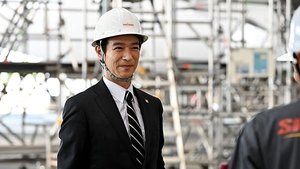 2x06 Episode 6 (August 23, 2020)
---
Hanzawa is determined to resist the government's demand that the big banks write off 50 billion yen in Teikoku Airways debt. Hanzawa and his team instead craft a restructuring plan that prioritizes saving employee jobs. But the government is unsympathetic and tells him to scrap his plan and start over. Hanzawa bridles at the rebuff, but even Teikoku executives themselves are deadlocked over the restructuring plan. Meanwhile, Kurosaki, Hanzawa's nemesis on the Securities and Exchange Surveillance Commission, discovers a serious financial oversight on the bank's part.
---
2x05 Episode 5 (August 16, 2020)
---
Having saved Tokyo Chuo from possible ruin by uncovering fraud on the part of Cyber Acrobatics, Hanzawa gets back his old job at the bank. However, he is soon faced with the unenviable task of restructuring Teikoku Airways, the nation's largest air transport company, which is on the verge of bankruptcy. The government is proposing to cancel 70% of the company's debt to each of several large banks, including Tokyo Chuo. Hanzawa thinks he knows a better way for Teikoku to restructure on its own, but first he must convince company executives to get on board with his plan. And he soon finds that a seemingly insurmountable obstacle stands in his way...
---
2x04 Episode 4 (August 09, 2020)
---
Thanks to Hanzawa's plan, Spiral succeeds in pulling off a reverse takeover of Fox. However, to save face, Tokyo Chuo, at vice-president Mikasa's urging, tries to pressure Cyber Acrobatics into accepting an additional investment of 50 billion yen so it can buy up Spiral's stock. Hanzawa is left dumbfounded at the underhanded means that the big bank is willing to stoop to in order to get its way. At the same time, he begins to realize that Cyber Acrobatics' earnings figures are not as transparent as they seem.
---
2x03 Episode 3 (August 02, 2020)
---
Hanzawa declares open war against Tokyo Chuo when he becomes an official advisor to Spiral, which Cyber Acrobatics had been seeking to acquire. Although he manages to defend Spiral against the bank's unfair acquisition plan, the company remains in a difficult situation. Then Hanzawa comes up with a plan to turn the tables on Tokyo Chuo. But one day inspectors from the Securities and Exchange Surveillance Commission suddenly show up at Central Securities, and Hanzawa finds himself face to face with his old nemesis Kurosaki. Hanzawa suspects that Tokyo Chuo is somehow behind the surprise audit…
---
2x02 Episode 2 (July 26, 2020)
---
After Tokyo Chuo snatches a big deal out from under the nose of Tokyo Central, Hanzawa and his assistant Moriyama vow to get revenge. But when they approach the buyer, Cyber Acrobatics, they are met with a flat-out rejection. Next they talk to the president of Spiral, the company being acquired, only to be told that a mere subsidiary like Tokyo Central cannot be trusted. Hanzawa is left wondering if there's no way of winning again the big bank…
---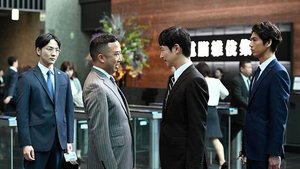 2x01 Episode 1 (July 19, 2020)
---
As retaliation for exposing financial fraud at his employer, Tokyo Chuo Banking Corporation, Hanzawa is transferred to one of its subsidiaries, Tokyo Central Securities. There, not only is he sidelined from any major projects, he also finds that his new coworkers resent people transferred from the bank. When a huge M&A project comes in, Tokyo Central jumps at the chance to put their rivals at Tokyo Chuo in their place… And so a new battle begins for the indomitable banker Naoki Hanzawa!
---