Forbidden Fruit
Season 1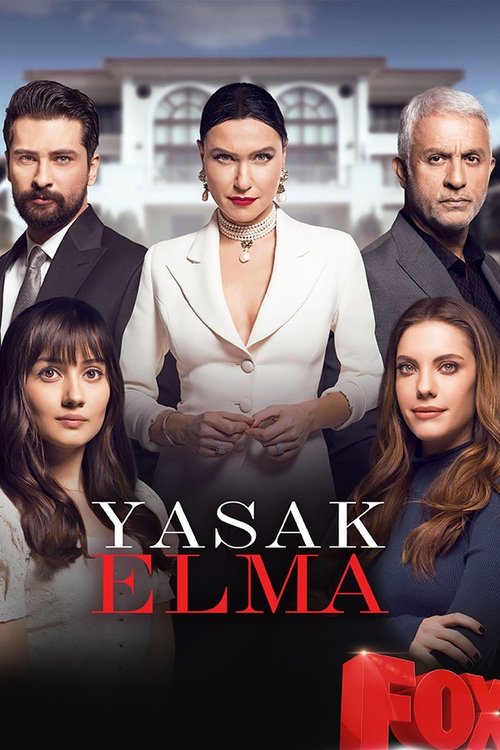 Forbidden Fruit
Season 1
First Air Date: March 19, 2018

| | | |
| --- | --- | --- |
| First Aired on | : | 2018 |
| Episodes | : | 12 episodes |
Episodes
1x12 Episode 12 - Season Finale (June 04, 2018)
---
The decision of Zehra's marriage creates a shock at home. Ender is striving to keep herself at home and to remain at home while she is in shock of encountering Sinan. Yildiz is unable to endure the bossiness of the Ender, and looks for ways to disgrace the Ender within everyone. Ender, who is angry against Yildiz, has a big trump to play her last move.
---
1x11 Episode 11 (May 28, 2018)
---
Ender's coming home changes all the balances. While Halit, who remains silent for Erim's happiness, strengthens Ender's hand, Yildiz will have to endure this helpless situation. Zeynep, on the other hand, decides on the company's internal decision to hit Alihan. Alihan, Cem and Zeynep are very uncomfortable with his approach. This causes his to remember again the great trauma he experienced as a child.
---
1x10 Episode 10 (May 21, 2018)
---
The sudden decision Alihan gives due to his fears makes Zeynep miserable and decides to leave her work. Alihan can not accept that he should not see her every day, even though he has left her. In the meantime, the senior executive Cem who works in America comes to the company. Ender will find the way to disgrace Yildiz. Erim's memory disturbs Halit to make a vital decision.
---
1x09 Episode 9 (May 14, 2018)
---
Yildiz was very surprised when he asked to sign the marriage contract that Halit had prepared. But she does not want to lose and suspect Halit. Ender is determined to take revenge from Yildiz after all. Zeynep decides to hide Alihan's relationship with her. Alihan slowly realizes that he is in love with Zeynep and realizes that this love has changed him. On top of that, Zeynep will be surprised and very disappointed with him new move.
---
1x08 Episode 8 (May 07, 2018)
---
Yildiz's dreams, shocked by Halit's marriage proposal, are about to be true. Zeynep is negative about her sister not making love marriage. With the decision of marriage, Yildiz will have to deal not only with Ender but also with Halit's daughters Lila and Zehra. Yildiz and Halit's decision to marry is a new test for Alihan and Zeynep. In this whole complex, Zeynep and Yildiz's mother Asuman comes to Istanbul for the wedding.
---
1x07 Episode 7 (April 30, 2018)
---
Ender is trying every way to finish Yildiz and Zeynep. Ender's games are jumping to Alihan and Zeynep. Halit accepts the fact that he can not be with Yildiz, and decides to continue his life. This decision of Halit is disappointing for Yildiz. Either she will move on this path, or she will give up everything.
---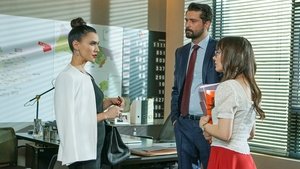 1x06 Episode 6 (April 23, 2018)
---
Ender understands is a victim of conspiracy. She vows to show Yildiz's true face to Halit. Yildiz tries to win Halit by using her innocence. She will understand that there is not only the Ender in pursuit of Halit. Alihan, on the other hand, takes the pain of the defeated from his own preparation Zeynep.
---
1x05 Episode 5 (April 16, 2018)
---
Halit frees Yildiz from the hand of Ender. Ender wants to take revenge from Yildiz. Yildiz will have to deal with a new opponent. Zeynep and Alihan can not hide their feelings more. Zeynep has to make a decision. Either she will feel her feelings or she will not take any steps.
---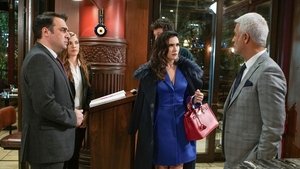 1x04 Episode 4 (April 09, 2018)
---
Ender Argun was thoroughly agitated after she lost everything she had. She tries to conceal her situation from her old friends. Yildiz returns to her old job but it is not safe for her anymore. As Zeynep tries to escape Alihan, she realizes that you think of his more and she grow him in it.
---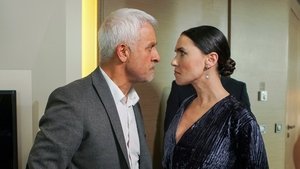 1x03 Episode 3 (April 02, 2018)
---
Ender does not see Yildiz as an enemy. Therefore, it will have to pay a heavy price. Yildiz makes a risky decision about Halit. The tensions experienced by Zeynep and Alihan bring them closer.
---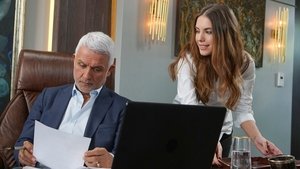 1x02 Episode 2 (March 26, 2018)
---
Yildiz is determined to move forward on the road she is headed for. The first target for this is Ender. She makes her hand to learn the details of Ender's private life. The unfortunate accident that happened to Zeynep brings Alihan together with her.
---
1x01 Episode 1 (March 19, 2018)
---
Yildiz life's changes when you meet Ender Argun. Ender's goal is to include Yildiz in her divorce plan. Yildiz, who does not know what to do with Ender's impure offer, has to make a decision of her life.
---