Dokter Tinus
Season 1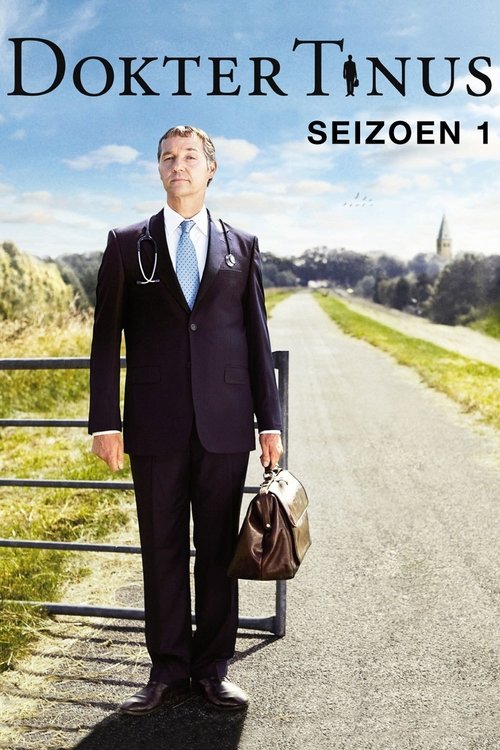 Dokter Tinus
Season 1
First Air Date: August 29, 2012

| | | |
| --- | --- | --- |
| First Aired on | : | 2012 |
| Episodes | : | 8 episodes |
Episodes
1x08 Episode 8 (October 17, 2012)
---
Bas is infected with a highly contagious skin disease, so Tinus orders complete isolation, but finds him at school and scolds Lisa, whose application for principal will be handled by a committee he's asked for. When Bas's mother is hospitalized, Tinus expected her to take in Bas, but he wanders off and ends up sleeping in his hero's surgery. Rivalry abounds in budding romances.
---
1x07 Episode 7 (October 10, 2012)
---
A workaholic sailor refuses to take any time for treatment of his improbably frequent, often rather serious injuries. One of his lies to cover up the embarrassing, spicy truth leads eager constable Ken to assume wrongly the village has its first robber. The misleading 'description' causes Ken to tackle innocently jogging Gijs, who promptly decks his aggressor, yet the townsfolk lavishly celebrate 'hero' Ken while Gijs keeps quiet. A devout man visits all the way from Groningen to demand his mother be diagnosed with dementia and sent to a rest-home, her worst fear. Martinus initially diagnoses her sound of mind, although notably mean, even clever, yet has to reconsider after she nearly drowns herself, only to find what nobody expected.
---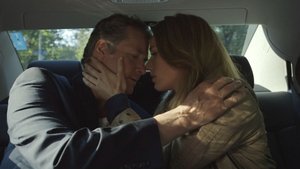 1x06 Episode 6 (October 03, 2012)
---
To Martinus's horror, his embarrassing blood-phobia becomes the talk of the town. Plumber de Groot even mounts a fake gushing wound crisis to make fun of doc in the pub. The local radio even feeds a generally spreading fear that his medical performances wold be dangerously hindered. When teacher Lisa calls him to examine junior genius Bas van Deurse, who fainted after a gym fall but is suspected of malingering, their unsolicited layman opinions infuriate Martinus, who refers them to hospital, where nothing serious is diagnosed. At night, Bas has a grave crisis, which the repentant MD now recognizes as life-threatening spleen crisis. The helicopter is too far and the ambulance late, so improvised emergency is the bright knave's only hope. In hospital, the source of the rumor becomes clear.
---
1x05 Episode 5 (September 26, 2012)
---
Constable Ken, jealous regarding teacher Lisa, warns doc that having accepted home-baked cookies from a minor girl patient practically constitutes engagement under village customs, and she keeps stalking him. It's obvious to the surgeon that Koert Joosten, who comes courting his widowed aunt again decades after he left for Hongkong, has a serious cardiac condition, which changes his story. Hunky plumber's son Gus repairs the surgery's ICT and is kissed and rudely ordered to date Kim without permission to call her girlfriend.
---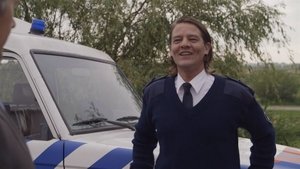 1x04 Episode 4 (September 19, 2012)
---
Cop Ken ignores doc's dismissal of 'penis length pills' bought on Internet, preparing for an unexpected date with Lisa, who was forced to by two tickets for the annual dance, where Ken surprisingly excels. Bosnia veteran Jurriaan seems doc's most amiable patient, until his obsession with imaginary friend Elian, a salmon, kicks in. Outspoken wise-guy schoolboy Bas Van Deurse, the brightest in Lisa's class, runs away after protesting in vain he didn't vandalize any nest boxes.
---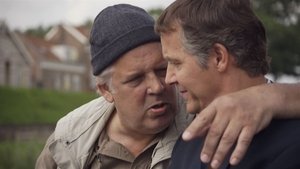 1x03 Episode 3 (September 12, 2012)
---
The village suffers an epidemic of diarrhea. Dr. Elsenbosch suspects the swimming pool, next the water cleaning plant, but while he has them closed down, tests prove neither to be the cause. Meanwhile plumber De Groot is selling bottled water, to pay for his doted boy's plans to study ICT, despite his dearest wish being for the knave to succeed him. Unvoluntarily retired on medical grounds, music teacher Wieger Troost asks for an antedated diagnosis to claim a pension after all, but is also offered a part time position. The village constable is lonely.
---
1x02 Episode 2 (September 05, 2012)
---
Doctor Martinus loses his patience with the spoiled villagers utter irreverence, including most patients, the bulk of whom only come for a chat and free coffee with biscuits, so he fires lazy secretary Kim, but her many friends only turn everyone on him even more viciously, even children and patients. He still spots and saves patients pretty much on his own and even reaches a bantering rapport with embittered fired music teacher Wieger Troost, who convinces him to take Kim back.
---
1x01 Episode 1 (August 29, 2012)
---
Suddenly, reputed Amsterdam surgeon Martinus Elsenbosch moves to a godforsaken country village where the GP recently died although he never visited his aunt there in 30 years. Although a college buddy smoothly arranged his appointment, the rowdy locals almost all lack respect or worse, including the lazy cow who simply claims the medical secretary position but rather dumps private chores on 'doc Tinus' then actually doing her job. Despite brilliantly solving the seemingly unrelated cases of local squire Roderick Hermans and lowlife playboy Dennis's effeminate breast growth, plumber Bert de Groot's shocking incompetence and ruffians driving him off the road make him announce he's leaving town.
---