The Legacy
Season 2
The Legacy
Season 2
First Air Date: January 01, 2015

| | | |
| --- | --- | --- |
| First Aired on | : | 2015 |
| Episodes | : | 7 episodes |
Episodes
2x07 Episode 7 (February 15, 2015)
---
Gro rushes to the hospital to support Thomas and his diagnosis has repercussions for the future. Meanwhile back at Gronnegaard Gro's dealings with Veronikas art bring Emil and Frederik closer as they battle to keep the family's good name in one piece and them all out of jail!
---
2x06 Episode 6 (February 08, 2015)
---
Gro gets some exciting though risky news from Kim, Signe busies herself on the estate but is then forced to concede her bedroom after a car accident involving Emil, Thomas and Isa whom they've led astray.
---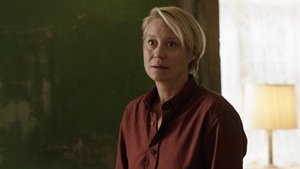 2x05 Episode 5 (February 01, 2015)
---
Frederik's mental state plummets as fast as Signe's problems mount on the estate. Elsewhere Emil and Gro investigate Veronika's remaining unseen masterpieces for their own financial gain.
---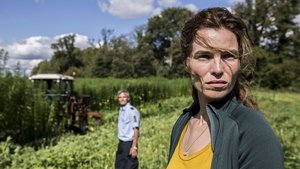 2x04 Episode 4 (January 25, 2015)
---
Emil returns from his Thailand nightmare whilst Frederik battles with the way he's dealt with things lately and Signe is forced to evaluate her way of life at Gronnegaard.
---
2x03 Episode 3 (January 11, 2015)
---
Gro and Frederik have left for Thailand to help Emil. They have to tread warily, if they are to succeed in getting Emil released. Frederik hides his agenda for Gro, and his meeting with Emil in the prison proves decisive for Emil's future. Signe's fields are challenged by nature; and, once again, she has to resort to creative means in order to succeed. Her visions are also threatened by her financial circumstances, and therefore the coming appraisal of Veronika's oeuvre is of decisive importance to her and Grønnegaard's future.
---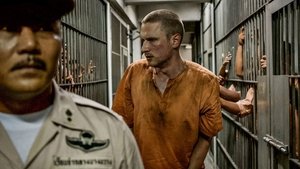 2x02 Episode 2 (January 04, 2015)
---
Emil is experiencing prison hardship. After solitary confinement, he now needs to find his place in the prison cell among the Thai prisoners. Gro is shocked by the news about Emil, and she has no other options than to ask Frederik for help. Frederik is in two minds about Gro's cry for help, as he refuses to be mixed up in Emil's affairs - but, then again, he is after all his younger brother. Signe's industrial hemp farming prospects seem fine, but being part-time mother for Melody together with the rest of the Grønnegaard inhabitants puts pressure on her; and she still has to prove her worth within the hemp trade.
---
2x01 Episode 1 (January 01, 2015)
---
A naming party is just round the corner, and Grønnegaard is filling up with people lending a hand in the preparations. In the midst of this hustle and bustle, Signe is also busy with her farming, and she feels challenged by the alternative way of life at the manor. Gro is busy organizing things with respect to Emil's trial in Thailand, creating pieces of art from Veronika's old works in the basement. Frederik is still struggling with respect to Solveig's infidelity and, hence, the family has moved to new surroundings to start afresh. Though Emil has been released on bail, the sentencing is a long time coming. Despite his freedom from the prison cell, the uncertainty is nevertheless taxing for his patience.
---