The First 48
Season 6
The First 48
Season 6
First Air Date: July 11, 2007

| | | |
| --- | --- | --- |
| First Aired on | : | 2007 |
| Episodes | : | 17 episodes |
Episodes
6x17 Fit of Rage / Mean Streets (December 06, 2007)
---
A man is gunned down at close range in broad daylight. Detective Freddie Ponce and his team follow a blood trail at the scene to an apartment complex, where they believe the suspect is hiding out; Detectives Doug Lindle and Matthew Thompson investigate the murder of a man shot outside his apartment.
---
6x16 The Tender Trap / Bait and Switch (November 29, 2007)
---
In Miami, a mechanic is shot to death in his shop. Detective Juan Hererra and his team focus on the victim's everyday habits to find a reason why someone would want him dead. In Dallas, a young, small-town farmer is murdered while trying to buy a used car. With only a nickname to go on, Detective John Palmer and his team need to track down the car's seller to help them find their suspect.
---
6x15 Motel No-Tell / Brotherly Love (November 08, 2007)
---
In Dallas, Detective Phil Harding investigates a brutal shooting in a motel parking lot that killed a 22-year-old and injured two of his friends. The surviving victims are the only ones who can identify the suspects. Detectives just have to convince them to talk. Then, in Memphis, Sergeants Ron Collins and Kevin Lundy must track down a murder suspect who may have fled the state. Will the suspect's sister cooperate with detectives and turn her brother in, or will she take the fall to protect him?
---
6x14 Mislead / Somebody's Daddy (November 01, 2007)
---
In Miami, Detective Rolly Garcia investigates the murder of a 17-year-old boy beaten to death and dumped in the back seat of his car. To find his suspect, Garcia must first track down the victim's secret girlfriend, who may have been the last person to see the victim alive. And in Dallas, a young man is found shot dead in the parking lot of a housing complex. Detective Bob Ermatinger and his team must convince reluctant witnesses to come forward.
---
6x13 Neighborhood Sweetheart / Hail of Gunfire (October 25, 2007)
---
In Miami, Detective Ricardo John is investigating the brutal homicide of a 19-year old girl. The detectives believe that she may have been murdered to send a message to her boyfriend, an alleged drug dealer. In Kansas City, Missouri, a man is shot dead during a gun fight. Detective Everett Babcock has to unravel the mountain of ballistics evidence on the scene to solve the case.
---
6x12 Bad Call / Ricochet (October 18, 2007)
---
In Miami, Florida, Detective Freddy Ponce and Sergeant Louis Melancon unravel the mystery of a man found shot dead in his car. The key to the case could be the victim's cell phone, which was stolen shortly after the murder. In Memphis, TN, Sergeants Caroline Mason, Tony Mullins and JT Max investigate the murder of a man found shot dead in a backyard. After they capture the man they believe is their suspect, the case takes an unexpected turn.
---
6x11 Shooting Spree / Lady in the Fire (October 11, 2007)
---
In Detroit, Officer Anthony Wright Jr. is investigating the death of a man found shot behind an abandoned house. Then Wright learns that just minutes after the homicide there had been a second shooting--and it's on tape. In Memphis, when a woman is found dead inside a house fire, Sergeant Kevin Lundy, who spent over a year working in arson, is called to the scene. He discovers that the victim had been shot, and was likely killed by someone she knew. Lundy must find out who she had been with in the hours before her murder.
---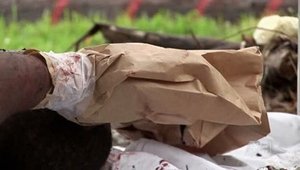 6x10 Double Life (September 20, 2007)
---
In Miami, Detective Ricardo John discovers a man stabbed to death behind an abandoned church. With no identification, the investigation hinges on identifying the victim through his fingerprints. When John finally gets a name for his victim, he is running out of time. In the final hours, John finds out that the victim has a surprise up his sleeve that throws the investigation into a tailspin.
---
6x09 Stepping Up / Foul Shot (September 13, 2007)
---
In Dallas, a man is shot to death while trying to protect a friend outside a crowded nightclub. With little physical evidence to go on, Detective Robert Quirk must convince reluctant witnesses to tell him who pulled the trigger. In Detroit, a warm spring day turns deadly when a basketball game erupts in violence. To discover who fired the fatal shot, it's up to Officer Jo Ann Miller to track down the players one by one.
---
6x08 About Face / Backyard Murder (August 30, 2007)
---
On a rainy night in Detroit, Sergeant Mike Martel finds a young man shot to death in a neighborhood yard. Martel finds he must rely on a friend of the victim's to help him close the case. And in Miami, Detectives Castillo and Castellanos work the murder of a young man brutally shot in broad daylight. To find their suspect they need to persuade the community to come forward and tell detectives what they saw.
---
6x07 Thrown Away / Crimson Trail (August 23, 2007)
---
In Miami, Detective Armando Aguilar may be working his last case in homicide. He must unravel the sad and mysterious death of a 14-year-old boy found decomposing in a dumpster. In Dallas, Detective Randy Loboda investigates the stabbing death of a Honduran immigrant found in an alley. The suspect goes on the run, and Loboda needs to bring him in before he can flee the country.
---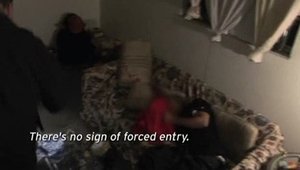 6x06 Friend or Foe / Code of Silence (August 16, 2007)
---
In Cincinnati, detectives Kurt Ballman and Jeff Schare investigate the murder of a 17-year-old boy who had been shot in the head while he was sleeping. They have to find out if the victim's friend, who fled the scene, is a scared witness or the shooter. In Kansas City, a man shot dead in broad daylight over a dice game leaves Detective Buck Williams and his team struggling to find a witness who will come forward and identify the killer.
---
6x05 Floated Away / Tagged (August 09, 2007)
---
In Dallas, Detetective Dan Lusty and the homicide squad find a man with his throat slashed floating in a creek. The mystery deepens when they dig deeper into the victim's personal life. And in Memphis, Sergeant Kevin Lundy and his team investigate the murder of a 19-year-old man gunned down in the middle of a street. They soon find a witness whose story turns the investigation on its head.
---
6x04 Last Birthday (August 02, 2007)
---
In Cincinnati, a well-loved 58 year-old man is found shot dead in a hallway, still clutching a five-dollar bill. Detectives Matt Thompson and Doug Lindle visit the grief-stricken wife and learn the victim was murdered a day before his birthday. Thompson and Lindle rely on the help of the community to track down the suspects last seen with the victim moments before he was murdered.
---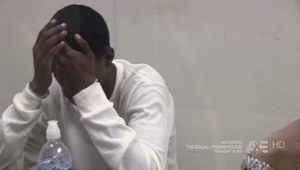 6x03 Bicycle Bandits / First Sho (July 26, 2007)
---
In Miami, a recent high-school graduate is gunned down and left to die in his father's arms. It's up to Sergeant Eunice Cooper and her team to track down the suspects, two teens who fled the scene on bicycles. And in Cincinnati, Detective Jenny Luke is on the trail of a man who may have taken revenge on a childhood friend he thought snitched on him.
---
6x02 20 Bucks / Family Friends (July 19, 2007)
---
In Cincinnati, a teenager watching a street fight is killed by a stray bullet. With little to go on, veteran homicide Detective Bob Randolph must piece together the truth behind who pulled the trigger. In Dallas, Texas Detective Rick Duggan and his team find a victim shot and left behind a vacant house. With no leads, Detective Duggan must turn to the victim's best friend for help.
---
6x01 Blindsided (July 12, 2007)
---
In Dallas, Detective Eddie Ibarra discovers a woman shot dead in the lobby of her workplace. When he uncovers video surveillance of the murder he is given an unusual piece of evidence: an image of the killer. Ibarra takes on the difficult job of putting a name to the face.
---