The First 48
Season 2
The First 48
Season 2
First Air Date: January 06, 2005

| | | |
| --- | --- | --- |
| First Aired on | : | 2005 |
| Episodes | : | 13 episodes |
Episodes
2x13 Deadly Attraction (August 11, 2005)
---
In Miami, a beloved father is gunned down outside his apartment, leaving his son and the Homicide team wondering who would want him dead.
---
2x12 Murder in the Driveway / Double Shooting in the Beans (July 21, 2005)
---
Detective Ervens Ford and his team learn the suspected killer of a young man shot to death in Little Haiti is a member of a notorious gang. The team must hunt him down before he flees the country; when two teenagers are brutally gunned down in the Pork-n-Beans project, Sergeant Pepi Granado and Detective Freddy Ponce learn there's a witness who saw the murders go down.
---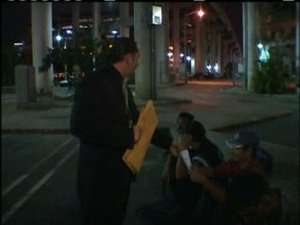 2x11 Fallen / Texas Burning (June 09, 2005)
---
Detectives Randy Loboda and Phil Harding find two bodies, burned up, in the opposite side of town on the same night. Loboda's investigation leads to a motel where they find a bloody room, the possible murder scene, while Harding learns the two victims may have been killed by the same killer; Sergeant Joe Schillaci finds a man's body, a victim of an apparent suicide, but his investigation takes a twist when he discovers signs of a struggle. Schillaci soon learns the man was seen with a mysterious woman only hours before his death, but the woman has disappeared. She may be the killer or yet another victim.
---
2x10 Devil's Candy (May 12, 2005)
---
Soon after discovering a bullet-ridden body in Overtown, Sergeant Joe Schillaci learns the murder may spark a bloody turf war between rival heroin dealers in the neighborhood. Schillaci realizes to prevent further bloodshed, he must infiltrate the world of heroin dealers and get them to reveal the killer's identity.
---
2x09 Twisted Honor / Vultures (April 14, 2005)
---
Detective Dave Barnes must track down desperate lovers on the lam to solve a savage shotgun murder; Detective Tom Froelick and his team find a body of a woman in a wooded area and learn that she was last seen alive with a mysterious stranger.
---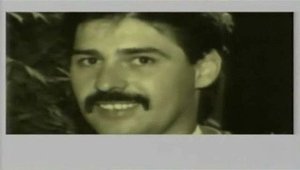 2x08 Silence in the Grove/Showstopper (April 07, 2005)
---
At a housing area called "The Grove," fifteen shots are fired at a car: three of the four men inside are shot, one fatally. Sgt. Joe Schillaci is tasked with solving this case; he decides to "force" the drug dealers in the area to help, by turning up the heat in the area. Tips flood in! In "Showstopper," Det. Emillano Tamayo and his rookie partner Ruggerio are assigned to a case of the death of a local singer. Robbery seems to be the motive; even his car is gone. The only clue? A missing cell phone which has been used since the murder. Finding it will lead to the killer.
---
2x07 Roadside Burning / Blood Ties (March 17, 2005)
---
Detectives investigate the discovery of a murder victim along the highway and the murder of a Mexican migrant worker.
---
2x06 Deadly Betrayal (March 03, 2005)
---
With Hurricane Jeanne threatening, Sergeant Joe Schillaci and Detective Olga Rome must solve the murder of the owner of a popular strip club. The club's surveillance video reveals three men ambushing the victim. Schillaci and Rome soon realize this was an inside job-- the victim was betrayed by one of his workers.
---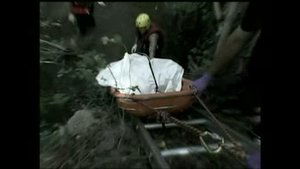 2x05 Downstream Drifter/Murder in Room 162 (February 17, 2005)
---
Detective Mike Polk and his team painstakingly reconstruct the final hours of a man found dead hogtied in a hotel room; Detective Tim Angell and his partners find a nameless man beaten to death floating in a creek. They must race to identify the victim and find anyone who may have known him.
---
2x04 Hunt for Teeth/Coyote Blue (February 03, 2005)
---
In Kansas City, KS, Capt. John Cosgrove and his team of homicide detectives must track down a man suspected of beating his best friend to death with a cinder block--before he can flee the country; Dets. Greg Lawson and Mike York are hot on the trail of their murder suspect they know only as "Teeth.
---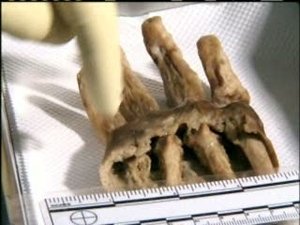 2x03 Hostile Takeover/Shot in the Back (January 20, 2005)
---
In Miami, homicide Sgt. Altarr Williams goes on an adrenaline-charged hunt for a mysterious van seen leaving the scene of a brutal murder. Then, Det. Emiliano Tamayo and his partners must ID a nameless victim gunned down in Little Havana; the case takes a shocking turn when they discover the victim's background.
---
2x02 Murder on the Interstate/House of Santeria (January 13, 2005)
---
In Miami, homicide Sgt. Joe Schillaci and his squad must solve a murder of an innocent college student during a hectic Memorial Day weekend; and Sgt. Carlos De Los Santos and his team tackle the murder of a doctor found hogtied in his house and learn that the key to the case may lie with the voodoo-like Santeria shrines found at the crime scene.
---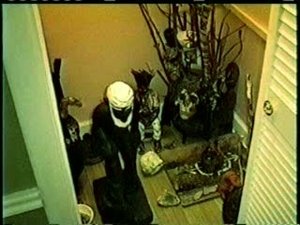 2x01 A Serial Killer Calls (January 06, 2005)
---
Homicide detectives led by Sgt. Doug Niemeier are drawn into a deadly cat-and-mouse game with a serial killer who calls 911 to direct them to bodies he's hidden around Kansas City. Niemeier and his team must race against time to stop the elusive killer before he kills again.
---