The First 48
Season 1
The First 48
Season 1
First Air Date: June 03, 2004

| | | |
| --- | --- | --- |
| First Aired on | : | 2004 |
| Episodes | : | 13 episodes |
Episodes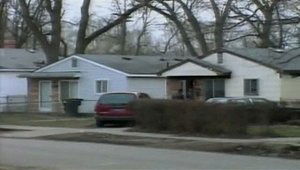 1x13 Silent Witness/Halley Street Slayings (November 18, 2004)
---
LOCATION: MIAMI In Miami, when a hard-working store worker is cut down in a hail of gunfire, a veteran Sgt. Pepi Granado and his team must turn to a silent witness--the store's video surveillance system, which caught the entire murder on tape; and in Detroit, Sgt. Jo Ann Kinney and Detective Ed Williams tackle the case of a young couple found brutally killed in their house and learn that the victims knew their killer. They must track down reluctant witnesses deep in the narcotics game...before their killer has a chance to get away.
---
1x12 At Close Range/Murder in Motor City (September 16, 2004)
---
When Phoenix homicide Detective Tom Kulesa realizes a potential witness to a double murder has gone missing, he must race against time to stop another vicious killing; and in Detroit, Sergeant Jo Ann Kinney must turn to forensics to solve the murder of a man found dead in a brand new Cadillac Escalade.
---
1x11 Stripper's Revenge/Dead on Arrival (September 02, 2004)
---
Hours after a jealous stripper vows revenge, her two-timing boyfriend is shot and killed. But the girlfriend is not the shooter, and it's up to Detective Tom Kulesa of Phoenix PD to unravel the mystery. And when a young father is dragged screaming from his bed in the middle of the night and gunned down in his doorway, Detective Mike Polk must figure out fact from fiction in witnesses' stories before the killers' trail grows cold.
---
1x10 At Death's Door/Wrong Side of the Tracks (August 26, 2004)
---
Miami homicide detective Mayree Morin and her team, who find a man who's been shot assassination-style at least a dozen times, must move fast to find the killer before he slips away. And the murder of a celebrated doctor's son leads veteran detective Ervens Ford and his rookie partner Kevin Ruggiero down a shady path of halfway houses and strip clubs.
---
1x09 Desert Bones/Party's Over (August 19, 2004)
---
Detectives Dillian and Jewell join forensic anthropologist Laura Fulginiti to determine the identity of a female skeleton found in the desert. And the shooting of a teenager at a high-school party puts Detectives Rodriguez and Kulesa on the trail of a shooter wearing a ski mask.
---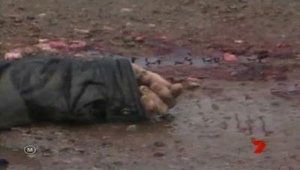 1x08 Fire in the Rain/Family Feud (August 12, 2004)
---
LOCATION: DALLAS In Dallas, a motorist discovers a man's body alongside the highway— with his genitals on fire. The investigation propels detectives on an odyssey through a rowdy world of Texas prostitutes and drugs. And when a hard working Mexican migrant supporting his young family is found dead in a parking lot, detectives can't find a motive. As their investigation deepens, they must navigate a complex web of family ties and loyalties to identify the killer ... and catch him before he flees the country.
---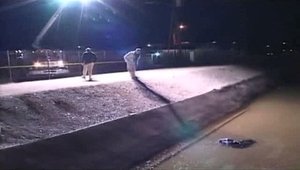 1x07 On Ice/Body in the Canal (August 05, 2004)
---
Employees of an ice rink arrives at work only to find the door ajar and blood all over the floor. When the police arrive the overnight employee is found beaten beyond recognition and the facility robbed. Since who ever did this seemed to have knowledge detectives turn to former employees to start the investigation. In another case a woman walking by a river in Phoenix she's what she believes in a body wrapped in plastic in the water. Detectives don't have an identity, or crime scene making this a difficult investigation.
---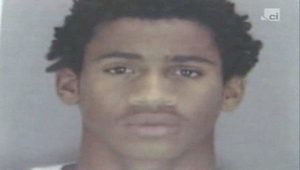 1x06 Killing Spree (July 29, 2004)
---
Fear has a way of making good people uncooperative. In a neighborhood where a murder is committed, the residents' memories seem to disappear and their mouths become silent. Detectives pursue a serial killer terrorizing residents of a Miami housing project who are too frightened to offer information to help the police.
---
1x05 Body in the Park / Ruby Street Shooting (July 01, 2004)
---
Sergeant Irma Labrice and Detectives Leon Lubiejewski and Michael Gross don't have much time to find a murder suspect and they don't have much to go on either, as the victim's body was burned beyond recognition; witnesses to the murder refuse to talk to police.
---
1x04 Double Murder on Haskell; Back Alley Revenge (June 24, 2004)
---
In Kansas City, detectives investigate a shooting death and must convince a son to give up his father; and investigate a murder in an area known for its drug problems.
---
1x03 Blood in the Snow/Swope Park Killing (June 17, 2004)
---
In Kansas City, an ambitious captain and two veteran detectives face their first homicide of the year and must make deals with wanted drug kingpins to find the killer of a young woman; and a female homicide sergeant and her all-male team get a tip that leads their murder investigation into a dark subculture of drugs, guns, and buried safes.
---
1x02 Overkill/Left for Dead (June 10, 2004)
---
Miami homicide detectives race against time in the critical first hours of investigation to find the evidence necessary to charge two suspects in a brutal murder case; & police find a man who's been shot and left for dead, but with no evidence, witnesses, or even a name for their victim, the detectives have got their work cut out for them. Find out if these driven detectives can make their cases.
---
1x01 Gangs of Little Havana/Execution in Coconut Grove (June 03, 2004)
---
A wall of silence from a frightened community hampers efforts to solve a brutal murder; and a mother of two is shot execution-style in her kitchen in an affluent neighborhood. In a visual style more like drama than reality show, we tail Miami homicide investigators as they race time to solve these murders. Who're the suspects? Are the detectives right? With cliffhangers at each break, both cases in this gritty episode will keep viewers guessing until the end.
---