Killer Women
Season 1
Killer Women
Season 1
First Air Date: January 07, 2014

| | | |
| --- | --- | --- |
| First Aired on | : | 2014 |
| Episodes | : | 8 episodes |
Of all the notorious lawmen who have ever patrolled the violent Texas frontier, none are more storied than the Texas Rangers. But being the only female ranger in this elite squad isn't going to stop badass Molly Parker (Tricia Helfer). Molly is committed to finding the truth and seeing justice served. While she's surrounded by law enforcement colleagues who want to see her fail, including Police Lieutenant Guillermo Salazar (Vic Trevino), the Rangers have her back, led by Company Commander Luis Zea (Alex Fernandez). Molly has also got her brother, Billy (Michael Trucco), and his wife Nessa (Marta Milans). On the verge of getting divorced from her smarmy husband, Jake (Jeffrey Nordling), Molly begins an affair with sexy DEA Agent Dan Winston (Marc Blucas).
Episodes
1x08 Queen Bee (March 31, 2014)
---
When Molly finally learns about Billy's involvement with the drug cartel she combines forces with the DEA to solve the hostage situation and catch the cartel leaders.
---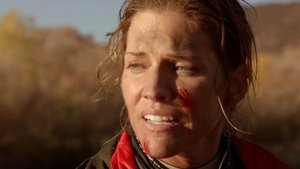 1x07 Daughter of the Alamo (February 18, 2014)
---
Molly has decided to tell her family and the divorce judge about Jake's abuse. Billy's deal to help the DEA against the drug cartel backfires when his youngest daughter is taken hostage by the cartel. Molly makes an arrest that leads to a tip in a murder case that has been unsolved for over 10 years. She then has to work with the original officer assigned to the case, an old-school, now-retired Ranger named Colt Ritter (Michael Shamus Wiles), to track down the perpetrator.
---
1x06 Demons (March 31, 2014)
---
To avoid jail time Billy makes a deal with Dan to help the DEA collar the leader of the drug cartel. Molly has to conduct a dangerous pursuit into the wilderness to catch a mentally disturbed native-american woman who robbed and killed a gasstation owner.
---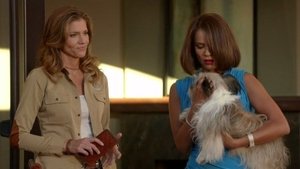 1x05 In and Out (February 11, 2014)
---
Molly is on the case when a famous basketball star is murdered in his home. Meanwhile, Becca plans a date night to let Billy in on some life changing news, and Dan receives a credible tip leading to an arrest of an unlikely suspect.
---
1x04 The Siren (February 04, 2014)
---
Molly hunts a serial killer whose victims remind her of her own mother; Molly introduces Dan to her family; Becca plans Hailee's Quinceanera.
---
1x03 Warrior (January 21, 2014)
---
A veteran missing the adrenaline rush she experienced during war decides to become a modern-day Robin Hood; Becca thinks Billy is having an affair.
---
1x02 Some Men Need Killing (January 14, 2014)
---
When a man is killed at a black-tie gala, it leads Molly to chase down an assassin who has been killing off abusive husbands. Meanwhile, Jake is still doing his best to delay their…
---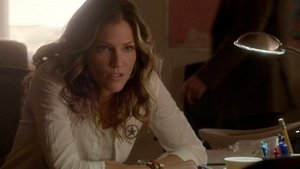 1x01 La Sicaria (January 07, 2014)
---
---