Danni Lowinski
Season 3
Danni Lowinski
Season 3
First Air Date: January 21, 2015

| | | |
| --- | --- | --- |
| First Aired on | : | 2015 |
| Episodes | : | 11 episodes |
Same table, new shopping center! This season Danni gets in trouble with tax inspection; Niels opens his new store, and the shopping centre gets a new security guard. Piotr surprises Danni by getting a job and a house! Danni couldn't be more happy, but will it last?
Episodes
3x11 Episode 11 (April 01, 2015)
---
A boy gets accused of stalking and asks Danni for help. When Piotr takes a woman home who wants to move in with them right away, Danni revolts and gives her dad an ultimatum.
---
3x10 Episode 10 (March 25, 2015)
---
Elly wants Danni and Lieke to be her bridemaids, complete with kitschy dresses. Meanwhile, Danni and her friends try to help a family circus from bankruptcy. However, the 'grand finale' of the show that night, ends in a small disaster.
---
3x09 Episode 9 (March 18, 2015)
---
A charge against a pharmacuetical company needs to go away as soon as possible. Merkelbach, silent partner of Smits & van Loon, wants Danni to take the case. A chance to play with the big boys. Will Danni finally be able to get rid of her folding table and have a real office?
---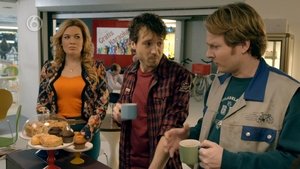 3x08 Episode 8 (March 11, 2015)
---
A surrogate mother needs Danni's help when the parents do not want the baby any longer. Lieke catches her lover with another woman and takes some sweet revenge. Elly really wants to involve Danni in her wedding, which bugs her a lot.
---
3x07 Episode 7 (March 04, 2015)
---
A blind pianist wants a divorce and bachelorette party escalates when a cop is taken for a stripper. But Danni and Lieke think of something extraordinary to make it all okay.
---
3x06 Episode 6 (February 25, 2015)
---
Danni couldn't be more happy: Piotr got a home of his own. Jeroen meddles in Danni's cases more and more, and an insurance case gets out of hand.
---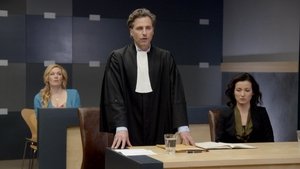 3x05 Episode 5 (February 18, 2015)
---
Danni wonders if Jos really is happy. A little girl steals Danni's purse, but she seems to have a bright future. Danni tries to find out how a man could literally work himself to death.
---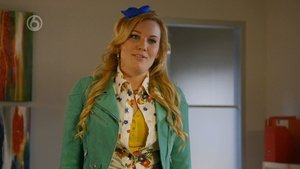 3x04 Episode 4 (February 11, 2015)
---
Piotr finally has a job. Danni helps a beggar who lives in a villa and some prostitutes whose workplaces are in jeopardy.
---
3x03 Episode 3 (February 04, 2015)
---
Danni has her hands full with gambling in a hospital, and a paranoid cop. Jeroen has a secret, and Jos and Elly are introduced.
---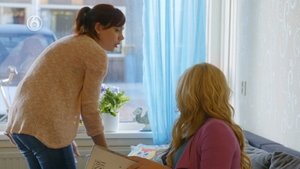 3x02 Episode 2 (January 28, 2015)
---
There's a new security guard in the shopping center, but not everyone is pleased by it. Danni helps Anne, who cannot read nor write. But how do you solve such a case when your client doesn't want everyone to know about it?
---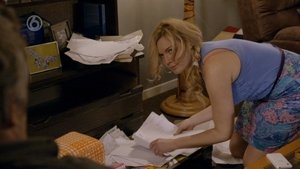 3x01 Episode 1 (January 21, 2015)
---
In the first episode of the new season, Niels opens his new shop. Danni helps a truck driver who was involved in a hit-and-run with a child. Meanwhile, Danni gets a visit from a tax inspector.
---