I Spy
Season 2
I Spy
Season 2
First Air Date: September 14, 1966

| | | |
| --- | --- | --- |
| First Aired on | : | 1966 |
| Episodes | : | 28 episodes |
Episodes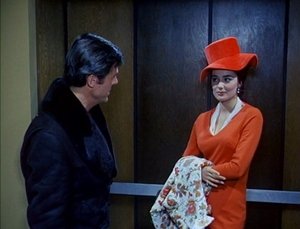 2x28 Cops and Robbers (April 12, 1967)
---
Old home week with the adverse party next door.
---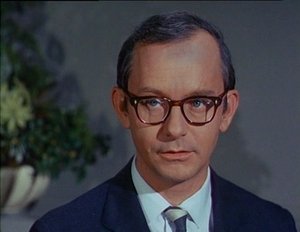 2x27 Casanova from Canarsie (March 29, 1967)
---
Mata Hari vs. file clerk.
---
2x26 Night Train to Madrid (March 22, 1967)
---
USO tour interrupted by adverse machinations toward angry comedian.
---
2x25 Magic Mirror (March 15, 1967)
---
Difficult situation, lover tied to exiled strongman dealing in opposing missiles.
---
2x24 Blackout (March 08, 1967)
---
Flashback on a murdered ballerina, Soviet style?
---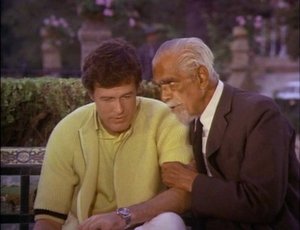 2x23 Get Thee to a Nunnery (March 01, 1967)
---
Yanks vs. Brits after Nazi art treasures in a convent garden.
---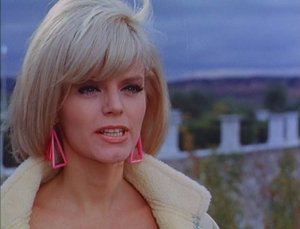 2x22 Mainly on the Plains (February 22, 1967)
---
Don Quixote is the fascination of a professor with vital plans and an errant mind.
---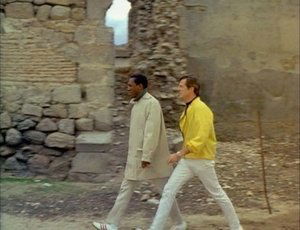 2x21 A Room with a Rack (February 08, 1967)
---
Torture pure and simple has Robinson down in the dumps, with his career in jeopardy.
---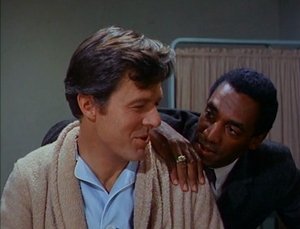 2x20 The War Lord (February 01, 1967)
---
Photojournalism brings in money, but the photojournalist is held captive.
---
2x19 The Trouble with Temple (January 25, 1967)
---
The trouble with Temple is her boyfriend is evil.
---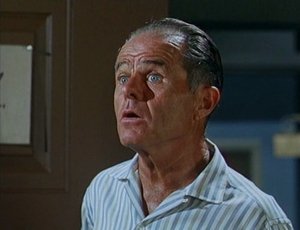 2x18 Child Out of Time (January 11, 1967)
---
Little girl gifted with memory holds the Nazi past in her keeping.
---
2x17 Tonia (January 04, 1967)
---
A most prickly diversion. Scott has fallen in love with a radical expatriate, Robinson disapproves, Scott resigns. Her cell leader welcomes discord; she is murdered, Robinson is blamed.
---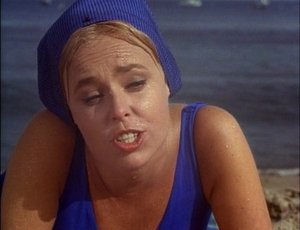 2x16 Rome ... Take Away Three (December 28, 1966)
---
Blackmail and murder at the U.S. Embassy.
---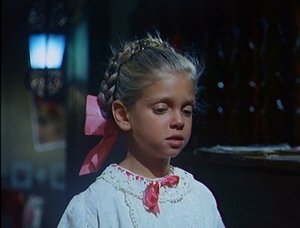 2x15 Father Abraham (December 21, 1966)
---
Young agent is bait in trap set for KGB, but his father is not in on the setup.
---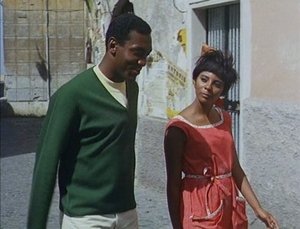 2x14 Little Boy Lost (December 14, 1966)
---
Lonely little tyke borrows a guidance system to attract his father's attention. The adverse party is interested.
---
2x13 Lisa (December 07, 1966)
---
A Grecian mail order bride may be a Trojan horse.
---
2x12 To Florence, with Love (2) (November 30, 1966)
---
Now, to replace the faux Leonardo in the museum with the real one in our hands.
---
2x11 To Florence, with Love (1) (November 23, 1966)
---
Squiring a Leonardo to Florence.
---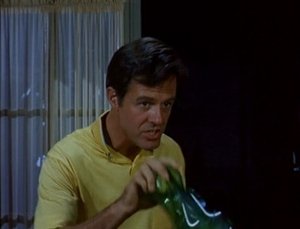 2x10 One of Our Bombs Is Missing (November 16, 1966)
---
A very delicate dilemma, an atom bomb lost in a plane crash near an Italian village.
---
2x09 Bridge of Spies (November 09, 1966)
---
In a tour of Venice, the old orthodontist gives Robinson a guide with a watch, a special watch, the kind that bugs spies.
---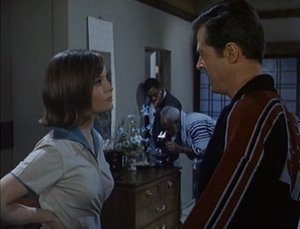 2x08 Will the Real Good Guys Please Stand Up? (November 22, 1966)
---
Desperate measures to kidnap a scientist: faux Scotty and Kelly!
---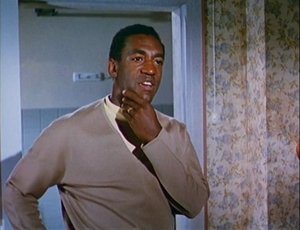 2x07 Sparrowhawk (October 26, 1966)
---
Las Vegas on vacation with a king as bodyguards, and an assassin's menace.
---
2x06 Trial by Treehouse (October 19, 1966)
---
Smuggler plans citywide blackout.
---
2x05 A Gift from Alexander (October 12, 1966)
---
A literary masterpiece is out of the Soviet Union, will our boys kindly retrieve it?
---
2x04 Vendetta (October 05, 1966)
---
A family court settles an old Italian grudge.
---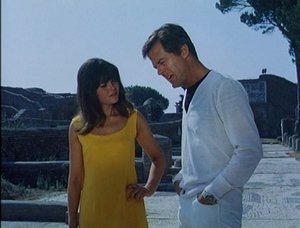 2x03 Sophia (September 28, 1966)
---
Scott's foster daughter in Rome is about to be married, and he's in a great deal of trouble.
---
2x02 Lori (September 21, 1966)
---
Six demolitions experts down, one to go, and his sister the only lead.
---
2x01 So Coldly Sweet (September 14, 1966)
---
The phonybaloney defector is a real target when the game turns serious.
---