I Spy
Season 1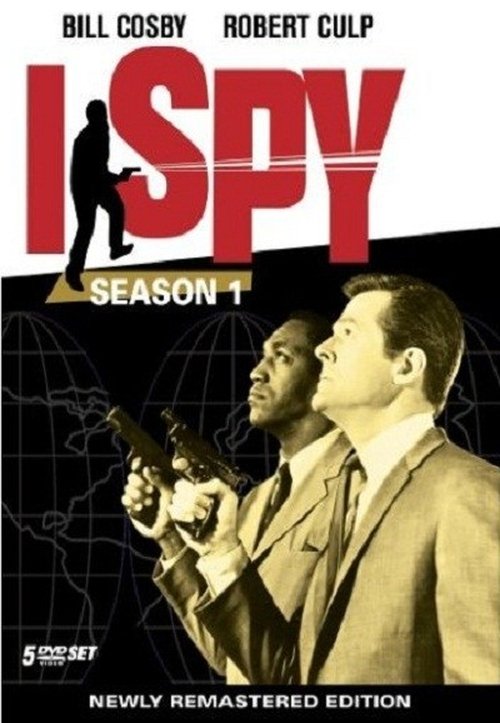 I Spy
Season 1
First Air Date: September 15, 1965

| | | |
| --- | --- | --- |
| First Aired on | : | 1965 |
| Episodes | : | 28 episodes |
Episodes
1x28 One Thousand Fine (April 27, 1966)
---
Gold fever among old friends in the jungles of Mexico.
---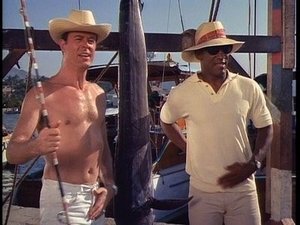 1x27 It's All Done with Mirrors (April 13, 1966)
---
Robinson is brainwashed to kill Scott, whose orders are to kill Robinson.
---
1x26 There Was a Little Girl (April 06, 1966)
---
Bodyguard work for a VIP's daughter. She buys an objet d'art, and hell ensues.
---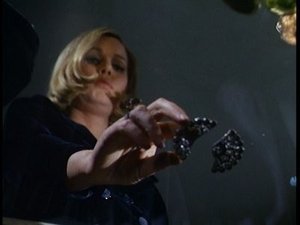 1x25 My Mother, the Spy (March 30, 1966)
---
An agent abroad and pregnant with information must report to the boys back home after her affair with the adverse party.
---
1x24 Crusade to Limbo (March 23, 1966)
---
Infiltrate a revolutionary South American group, with Hollywood connections, that's the assignment.
---
1x23 A Day Called 4 Jaguar (March 09, 1966)
---
Quetzalcoatl has appeared in the Mexican jungle, or is it an AWOL cosmonaut pursued by his old comrades?
---
1x22 The Conquest of Maude Murdock (March 02, 1966)
---
A redoubtable Embassy figure in Mexico deals them a turn.
---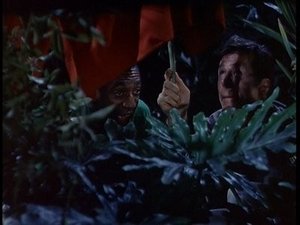 1x21 Return to Glory (February 23, 1966)
---
An exiled South American dictator has plans, or has he, really?
---
1x20 Bet Me a Dollar (February 16, 1966)
---
They bet each other a dollar that one can evade the other for a week, but he's been contaminated with anthrax and must be found in 24 hours.
---
1x19 Turkish Delight (February 09, 1966)
---
Who is kidnapping the great agronomists in Mexico City?
---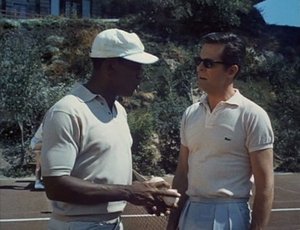 1x18 Court of the Lion (February 02, 1966)
---
A Zulu (Oxon.) who trades diamonds for revenge, a gangster dominating a small village, and radioactive isotopes.
---
1x17 Always Say Goodbye (January 26, 1966)
---
A womanizing American hampers efforts to protect a Japanese economic conference from Communist sabotage.
---
1x16 The Barter (January 12, 1966)
---
Russian defector for American girl: good business or not?
---
1x15 The Tiger (January 05, 1966)
---
A definitive mission to Vietnam in order to rescue the daughter of a physician.
---
1x14 Affair in T'Sien Cha (December 29, 1965)
---
An American schoolteacher, an ancient walled city, a missing train and a valuable cargo lost in China.
---
1x13 Tigers of Heaven (December 15, 1965)
---
An anti-American group in Japan menaces the last of the aristocracy.
---
1x12 Three Hours on a Sunday Night (December 08, 1965)
---
Missing microfilm must be paid for or Scott will be killed, but where to get the shekels?
---
1x11 Weight of the World (December 01, 1965)
---
A Tokyo seminar on obesity is threatened with a new form of Chinese plague.
---
1x10 Tatia (November 17, 1965)
---
Vietnam has not seen three agents assigned there, and Scott suspects Robinson's girlfriend.
---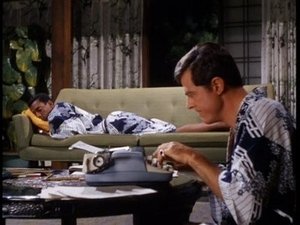 1x09 No Exchange on Damaged Merchandise (November 10, 1965)
---
A prisoner exchange requires a search for a double agent.
---
1x08 The Time of the Knife (November 03, 1965)
---
An agent is killed, the microfilm is missing, his girlfriend is threatened.
---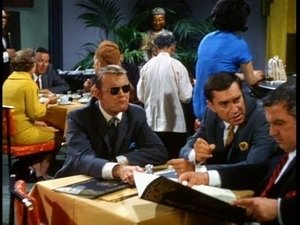 1x07 Danny Was a Million Laughs (October 27, 1965)
---
A bodyguard assignment for a very unpleasant sort of fellow.
---
1x06 The Loser (October 20, 1965)
---
A nightclub singer is a pawn between drug smugglers (who have kidnapped Scott) and the pair.
---
1x05 Dragon's Teeth (October 13, 1965)
---
A murder happens in front of them, and Robinson & Scott must investigate a mysterious organization.
---
1x04 Chrysanthemum (October 06, 1965)
---
A French spy hampers the search for missing files.
---
1x03 Carry Me Back to Old Tsing-Tao (September 29, 1965)
---
A businessman in Hong Kong owes the IRS; Robinson & Scott carry the loot.
---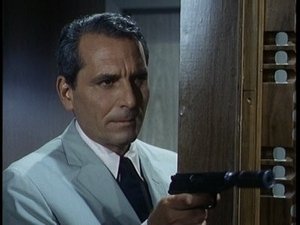 1x02 A Cup of Kindness (September 22, 1965)
---
One of their own has joined the adverse party, so Scott & Robinson are sent to Hong Kong after him.
---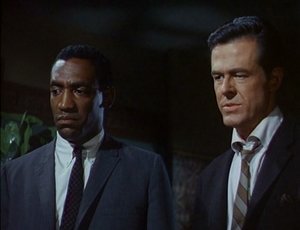 1x01 So Long, Patrick Henry (September 15, 1965)
---
A defector in old Hong Kong claims the attention of Robinson & Scott.
---