Black Sails
Season 4
Black Sails
Season 4
First Air Date: January 29, 2017

| | | |
| --- | --- | --- |
| First Aired on | : | 2017 |
| Episodes | : | 10 episodes |
Hundreds of British soldiers lie dead in a forest… the Royal Navy sails back to England in retreat… the West Indies are now a war zone, and the shores of New Providence Island have never been bloodier. With the help of Eleanor Guthrie, Woodes Rogers transforms Nassau into a fortress without walls, as Captain Flint amasses a fleet of unprecedented strength, hoping to strike the final blow against civilization and reshape the world forever. Meanwhile, from within the island… an insurgency builds, fueled by the legend of its exiled leader, whose name keeps grown men awake at night… the one they call "Long John Silver." But as Flint, Silver and their allies are about to learn, the closer civilization comes to defeat, the more desperately and destructively it will fight back. Oaths will be shattered, fortunes will change hands, and amidst the chaos, only one thing remains certain: it has never been more dangerous to call oneself a pirate.
Want to see ?
Trailer: Black Sails | Season 4 Official Trailer | STARZ
Episodes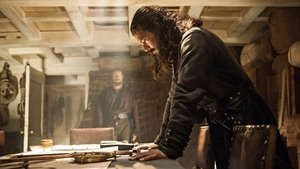 4x10 XXXVIII (April 02, 2017)
---
Flint makes a final push to topple England. Silver seals his fate. Rackham confronts Rogers. Nassau is changed forever.
---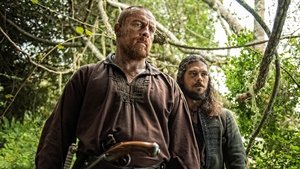 4x09 XXXVII (March 26, 2017)
---
Silver and his men hunt for Flint on Skeleton Island. Madi receives an offer. Billy casts his lot.
---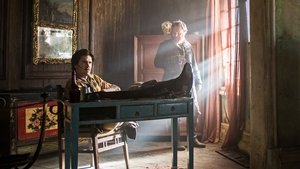 4x08 XXXVI (March 19, 2017)
---
A rescue plan threatens to divide Flint and Silver. The true price of freedom becomes apparent to Max. Rackham seeks his prey. The Walrus enters uncharted territory.
---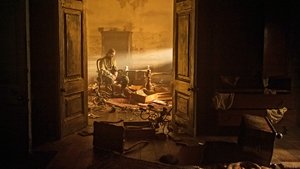 4x07 XXXV (March 12, 2017)
---
Flint urges caution on an angry Silver. Max leads Rackham and Bonny up river. Billy locates a survivor. Rogers learns the truth.
---
4x06 XXXIV (March 05, 2017)
---
Nassau is delivered. Silver makes a painful amends. Madi and Flint are separated. Rogers searches for Eleanor.
---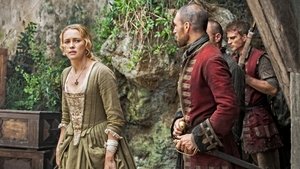 4x05 XXXIII (February 26, 2017)
---
Silver takes Flint's life in his hands. Billy drives a wedge. Eleanor risks everything. Rogers makes a stunning appeal.
---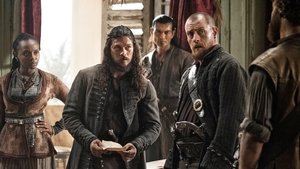 4x04 XXXII (February 19, 2017)
---
Violence engulfs Nassau. Silver demands answers from Billy. Eleanor comes to Max's aid. Bonny and Rackham endure hell.
---
4x03 XXXI (February 12, 2017)
---
Max has a run-in with the law. Rogers reckons with the past. Flint and Madi come to an understanding.
---
4x02 XXX (February 05, 2017)
---
Flint gives in to Billy's authority. Eleanor has a plan for Rogers. Silver turns to an unlikely source for help. Max is put on notice.
---
4x01 XXIX (January 29, 2017)
---
The invasion of Nassau results in catastrophe, while Teach and Rackham look to avenge the death of Charles Vane and Eleanor gets acclimated to her new role.
---