Graceland
Season 2
Graceland
Season 2
First Air Date: June 11, 2014

| | | |
| --- | --- | --- |
| First Aired on | : | 2014 |
| Episodes | : | 13 episodes |
Episodes
2x13 Faith 7 (September 10, 2014)
---
As the arrests of Sid and the Solanos near, even the best laid plans begin to crumble.
---
2x12 Echoes (September 03, 2014)
---
Even as the agents bait their final hooks against the Solano Cartel, it dawns that Sid may still have a few tricks of his own.
---
2x11 Home (August 27, 2014)
---
Briggs learns that someone at Graceland has proof of his past crimes. the team executes a bank heist.
---
2x10 The Head of the Pig (August 20, 2014)
---
Worried about Mike pushing boundaries, Briggs and Paige plan to use Briggs' cover to end Mike's operation.
---
2x09 Gratis (August 13, 2014)
---
Johnny pitches an alternative way to traffic drugs to the head of a drug cartel in Mexico. Mike must cover up a horrific crime while undercover.
---
2x08 The Ends (August 06, 2014)
---
Charlie tries to bond with a bank robber. Johnny must check his feelings for a cartel leader's daughter. Briggs' life creates complications.
---
2x07 Los Malos (July 30, 2014)
---
When Mike comes face-to-face with his greatest enemy, he pledges to do whatever it takes to take the man down.
---
2x06 The Unlucky One (July 23, 2014)
---
The Solano case is in shambles. Paige is deep undercover within a sex trafficking ring. Mike and Briggs need to take extreme measures.
---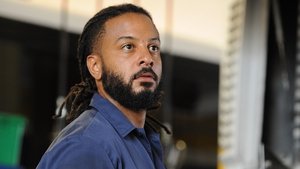 2x05 H-A-Double-P-Y (July 16, 2014)
---
The power dynamics are disrupted when Graceland has a surprise visitor. Mike is put in a precarious position. Tuturro risks his cover with Carlito.
---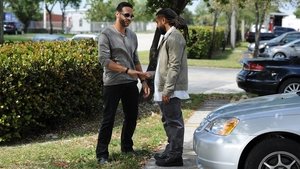 2x04 Magic Number (July 09, 2014)
---
Briggs and Charlie attempt to atone for past misdeeds. Jakes uses secrets to sell his story. Turturro examines his limits.
---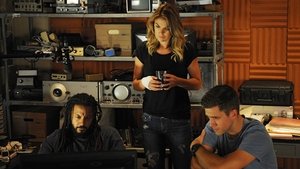 2x03 Tinker Bell (June 25, 2014)
---
The team tries to find the bus line responsible for smuggling contraband into the country. Tuturro sells an antique gun to the son of a cartel leader.
---
2x02 Connects (June 18, 2014)
---
Briggs digs up an old connection to help Mike get information. Paige pursues a drug manufacturer.
---
2x01 The Line (June 11, 2014)
---
When a cartel puts a hit on Mike, he returns to Graceland, finding the place changed.
---