Easy Fortune Happy Life
Season 1
Easy Fortune Happy Life
Season 1
First Air Date: June 07, 2009

| | | |
| --- | --- | --- |
| First Aired on | : | 2009 |
| Episodes | : | 27 episodes |
A ruthless man whose millionaire grandfather promises his fortune to the husband of a shy herbalist vows to thwart the young woman at any cost.
Episodes
1x27 Episode 27 (December 06, 2009)
---
The next day, when Fu An and Pi Dan prepare to leave the house for Fuman Mountain, Da Feng proposes again.
---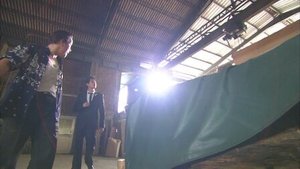 1x26 Episode 26 (November 29, 2009)
---
Da Feng goes back to Fuman Mountain to deal with Shan Lao Shu, who caused Chun Xiang to lose her life in the fire.
---
1x25 Episode 25 (November 22, 2009)
---
Fu An worries about the typhoon at Fuman Mountain and calls the village head for an update on the situation.
---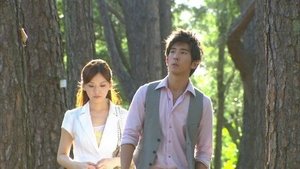 1x24 Episode 24 (November 15, 2009)
---
Da Feng has made up with Zhen Zhen, but neither he nor Fu An can stop thinking about one another.
---
1x23 Episode 23 (November 08, 2009)
---
As Fu An looks to her grandmother for wisdom, Dong Jie vows to protect her. Meanwhile, Da Feng is desperate to get Fu An back.
---
1x22 Episode 22 (November 01, 2009)
---
While everyone is busy watching the press conference about Da Feng's promotion, Pi Dan sneaks into Da Feng's room and looks for the mystery present.
---
1x21 Episode 21 (October 25, 2009)
---
Da Feng and Yan Yang have too much to drink. Fu An learns some surprising truths about Dong Jie's family.
---
1x20 Episode 20 (October 18, 2009)
---
After all the ups and downs, Fu An and Da Feng are finally getting married and beginning their journey of creating an empire together.
---
1x19 Episode 19 (October 11, 2009)
---
The villagers lend a helping hand selling the Tonghua products, and it manages to stir up competition between Da Feng and Dong Jie.
---
1x18 Episode 18 (October 04, 2009)
---
Da Feng and Fu An go up Fuman Mountain for their wedding photo shoot and to visit her grandmother.
---
1x17 Episode 17 (September 27, 2009)
---
In order to help Da Feng face up to his true feelings, the Yan family makes a great effort to help Fu An.
---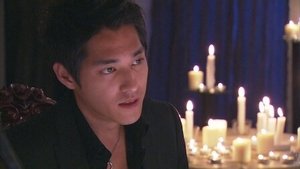 1x16 Episode 16 (September 20, 2009)
---
Yan Yang defends Zhen Zhen's honor. Da Feng prepares an elaborate surprise for Fu An that changes everything.
---
1x15 Episode 15 (September 13, 2009)
---
When she finds an unconscious Da Feng, a distraught Fu An tries to revive him. Yan Yang and Zhen Zhen go on a date.
---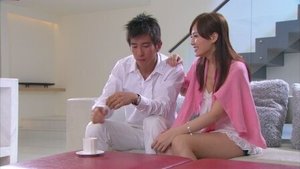 1x14 Episode 14 (September 06, 2009)
---
Zhen Zhen is afraid they will lose the 80 billion yuan if Fu An is attracted to Yan Yang. She invites Yan Yang to her place and tries to seduce him.
---
1x13 Episode 13 (August 30, 2009)
---
Zhen Zhen vents her frustrations about Pi Dan to Da Feng. Feeling Dong Jie's threat, they plot to get rid of him for the inheritance.
---
1x12 Episode 12 (August 23, 2009)
---
Da Feng is confused about his feelings for Fu An. Meanwhile, at Pi Dan's school, things don't quite go according to plan on family day.
---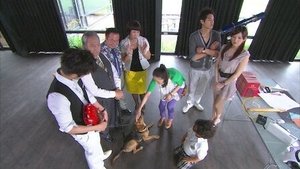 1x11 Episode 11 (August 16, 2009)
---
Pi Dan's school organizes an annual family festival, and Yun Gao asks the entire family to prepare for it.
---
1x10 Episode 10 (August 09, 2009)
---
Hearing Da Feng praise her at a press conference, Fu An is touched and changes her opinion of him.
---
1x09 Episode 9 (August 02, 2009)
---
At the office, Fu An stands up for Kelly and shares the results of her at-home experiment with a very stinky sock.
---
1x08 Episode 8 (July 26, 2009)
---
Yun Gao brings Fu An along for the office meeting. Later, Fu An wakes up to find herself disheveled in an unfamiliar bed.
---
1x07 Episode 7 (July 19, 2009)
---
Uncle Da declares publicly that Dong Jie will inherit the company, angering Brother Bao.
---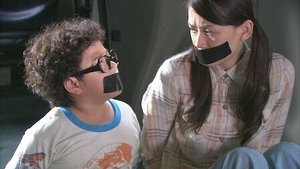 1x06 Episode 6 (July 12, 2009)
---
Seeing the search notice in the paper, Dong Jie tries to save Fu An and Pi Dan but is tricked by Brother Bao. Da Feng tracks Anthony and saves all three.
---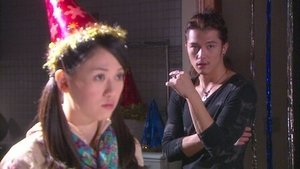 1x05 Episode 5 (July 05, 2009)
---
Dong Jie returns the iron box to Fu An and asks her about her wish. Later on, they trade cooking tips while Fu An cares for her brother.
---
1x04 Episode 4 (June 28, 2009)
---
Da Feng orders a finance company to get rid of Xie Hu Lan. Dong Jie offends Brother Bao while trying to help a debtor.
---
1x03 Episode 3 (June 21, 2009)
---
After settling her grandmother's funeral, Fu An decides to fulfill her wish and starts looking for Grandfather Wang Cai.
---
1x02 Episode 2 (June 14, 2009)
---
As Da Feng goes to Fuman Mountain to look for wild antrodia, he falls for Fu An's trick and is trapped in a marsh.
---
1x01 Episode 1 (June 07, 2009)
---
Fu An rushes to the hospital. Meanwhile, Yan Yun Gao loses consciousness in a car accident and is sent to the same hospital for treatment.
---