To the Beautiful You
Season 1
To the Beautiful You
Season 1
First Air Date: August 15, 2012

| | | |
| --- | --- | --- |
| First Aired on | : | 2012 |
| Episodes | : | 16 episodes |
Episodes
1x16 Episode 16 (October 04, 2012)
---
Jae Hee continues to support Tae Joon with his training, but makes a difficult decision that Tae Joon does not find out about until Eun Gyul tells him. A message from Eun Gyul helps Jae Hee catch up with everyone and a special visitor surprises her in California.
---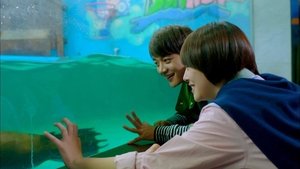 1x15 Episode 15 (October 03, 2012)
---
Chan Eun Gyul is shocked to know that his best friend is a girl. Tae joon isn't shocked at all. But now their is a rumor that there is a girl at there school. Eun Gyul is trying one last time to win jae hee over.
---
1x14 Episode 14 (September 27, 2012)
---
Tae Joon refuses to see his sick father and he asks Jae Hee to go away. Eun Gyul makes a shocking discovery about Jae Hee after he enters her room.
---
1x13 Episode 13 (September 26, 2012)
---
Jae-Hee is worried after Jong-Min reads her fortune and pulls the death card but Eun-Gyul assures her that the reading was faulty. Jae-Hee catches Hyun-Jae attempting to harm Tae-Joon, first by attempting to secretly bludgeon him with a flower pot and then by cutting the brakes on Tae-Joon's bicycle.
---
1x12 Episode 12 (September 20, 2012)
---
During a training session, Tae-Joon is able to high jump past the 2.28m mark; Coach Baek praises him for being back in peak shape and suggests that he will be a shoo-in for the Olympics. Jae-Hee visits Hannah in the hospital and the two share a moment.
---
1x11 Episode 11 (September 19, 2012)
---
During an argument with Hanna, she confronts Tae-Joon about knowing that Jae-Hee is a girl and gives him an ultimatum; he must either date her or kick her out. After a meeting with Jae-Hee, Hanna is distracted during gymnastics practice and makes a mistake that may cost her career.
---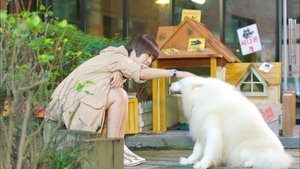 1x10 Episode 10 (September 13, 2012)
---
When Reporter Yang interviews Tae-Joon about his high jumping career she inquires as to why he would turn down an offer by the notorious Coach Holton to train with him in Canada. Tae-Joon sacrifices his good boy image to stop Jae-Hee's feminine items from being discovered during a surprise room inspection.
---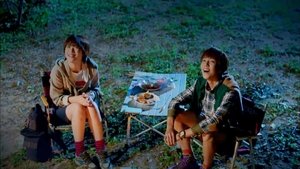 1x09 Episode 9 (September 12, 2012)
---
Sparks fly between Tae Joon and Jae Hee after Tae Joon considers training in Canada, just before a strange man kidnaps Jae Hee. Meanwhile, Johnny begins to doubt that Jae Hee is a boy.
---
1x08 Episode 8 (September 06, 2012)
---
It's Jae Hee's birthday and Eun Gyul buys her some seaweed soup. Tae Joon gets a call from Ha Na and goes to celebrate her birthday early, which saddens Jae Hee because she wanted to celebrate with him.
---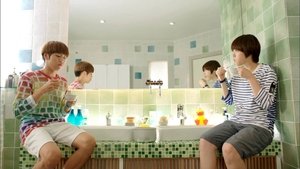 1x07 Episode 7 (September 05, 2012)
---
While searching for the necklace that Tae-Joon was wearing when he saved her from drowning, Jae-Hee is tricked into entering a building that is scheduled to be demolished the next day. Meanwhile, after having the necklace wrapped during a shopping trip with Da-Hae, Eun-Gul looks for Jae-Hee to present her with the gift.
---
1x06 Episode 6 (August 30, 2012)
---
Tae-Joon is visibly nervous as he prepares to attempt a high jump but gains confidence and makes the jump after seeing Jae-Hee. When Seungri approaches Jae-Hee to perform as a girl at the Miss Genie contest, she initially refuses but later agrees to perform only if he helps Tae-Joon get back on the Athletics Team.
---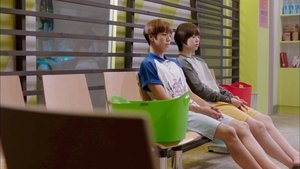 1x05 Episode 5 (August 29, 2012)
---
When Tae-Joon opens Jae-Hee's laptop, he finds a video presentation that she has addressed to Coach Holton describing Tae-Joon as her inspiration and requesting his help with Tae-Joon. After seeing the presentation, Tae-Joon tells Director Jang that he has found a reason to start training again.
---
1x04 Episode 4 (August 23, 2012)
---
After Jae-Hee is abducted by a strange hyung, a suspicious Tae-Joon saves the day when the Hyung attempts to rape her. When Tae-Joon overhears a heated argument between Jae-Hee and her visiting oppa (brother), he becomes upset and demands that she leave.
---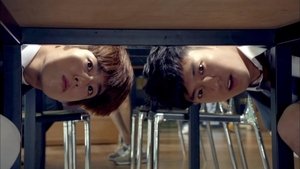 1x03 Episode 3 (August 22, 2012)
---
After a nosy reporter captures a picture of a kiss shared between Tae-Joon and Jae-Hee, news of the kiss spreads through the school like wildfire. Jae-Hee attempts to save Tae-Joon's rapidly deteriorating reputation by claiming that a kiss is a customary friendly greeting in the United States.
---
1x02 Episode 2 (August 16, 2012)
---
Tae-Joon faces scrutiny as his father, Director Jang, and a nosy reporter become suspicious that he may be faking his injury. After Doc discovers that Jae-Hee is a woman and threatens to have her expelled, she reveals that the real motivation behind her deception is to help Tae-Joon high jump again.
---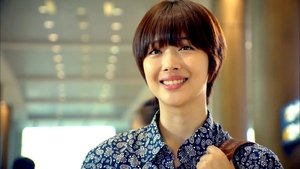 1x01 Episode 1 (August 15, 2012)
---
As the series opens, Kang Tae Joon wins a gold medal and sets a world record as he leaps to victory during the high jump finals of the 2010 Youth Olympics. Gu Jae Hee cuts her hair and arrives at Genie High under the guise of a male transfer student.
---