Adam-12
Season 7
Adam-12
Season 7
First Air Date: September 24, 1974

| | | |
| --- | --- | --- |
| First Aired on | : | 1974 |
| Episodes | : | 24 episodes |
This is a list of episodes from the seventh and final season of Adam-12.
Episodes
7x24 Something Worth Dying For (2) (May 20, 1975)
---
Following his recovery from being shot, Malloy returns to patrol only to find out that Reed - who earned the Medal of Valor for saving Malloy's life - may indeed take the investigator's exam, at the urging of his wife. If Reed passes, he leave the patrol division, and Malloy for a desk job.
---
7x23 Something Worth Dying For (1) (May 13, 1975)
---
When Reed is discouraged by the futility of his job, he volunteers to work on narcotics assignments for a month.
---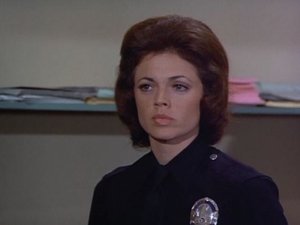 7x22 Dana Hall (April 29, 1975)
---
A female office named Dana Hall feels she isn't being given enough worthy work and decides to prove herself to Reed and Malloy.
---
7x21 Gus Corbin (April 01, 1975)
---
Reed and Malloy are called upon to train rookie officer Gus Corbin, but trouble ensues when Corbin starts taking unnecessary and often undue risks to apprehend suspects.
---
7x20 Operation Action (March 25, 1975)
---
When Malloy fails to show up for an off-duty appointment, Reed retraces his partner's steps and finds out he has been kidnapped by a revolutionary group demanding the release of one of their friends.
---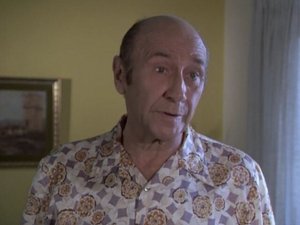 7x19 Suicide (March 18, 1975)
---
Malloy and Reed get dispatched to find a man who has told others he plans to kill himself.
---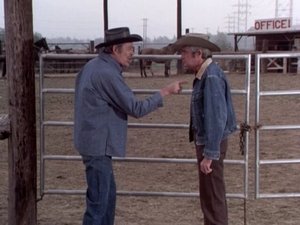 7x18 Follow Up (March 11, 1975)
---
Malloy and Reed set out to round up a horse thief after the owner of a riding academy is accused of stealing his own equines.
---
7x17 Citizen with Gun (March 04, 1975)
---
A nervous homeowner who has been burglarized on time too many decides to buy a gun to protect himself and his home, but nearly shoots Officer Wells, who is responding to a prowler call.
---
7x16 Lady's Night (February 18, 1975)
---
Malloy and his girlfriend invite Reed and his wife on a rare night-on-the-town.
---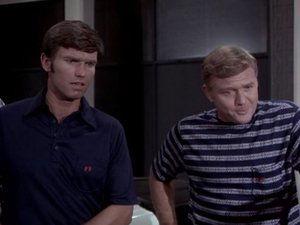 7x15 Pressure Point (February 04, 1975)
---
A nervous recruit named Ernie Sampson hides the fact that he stutters, imperiling Reed and Malloy when he fails to warn them about an armed robber who might ambush them.
---
7x14 Victim of the Crime (January 28, 1975)
---
Reeds gets blamed by a shopkeeper's daughter for the escape of a thief.
---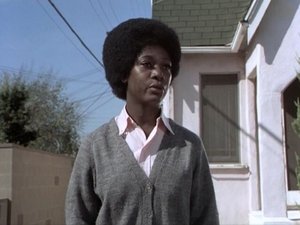 7x13 G.T.A. (January 21, 1975)
---
Malloy and Reed start looking at salvage yards after thefts of older cars begin to increase.
---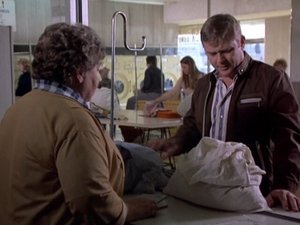 7x12 Pot Shot (January 14, 1975)
---
Malloy, off duty, heads to the laundromat and finds a man using all the machines to dry marijuana.
---
7x11 Christmas (December 24, 1974)
---
Reed and Malloy spend Christmas on patrol.
---
7x10 Credit Risk (December 17, 1974)
---
Reed applies for a credit card only to discover that he has been turned down because he is considered a bad credit risk.
---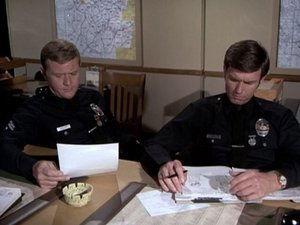 7x09 Alcohol (December 10, 1974)
---
Malloy and Reed arrest a happy drunk who is quite entertaining until the happiness turns out to be a tragedy.
---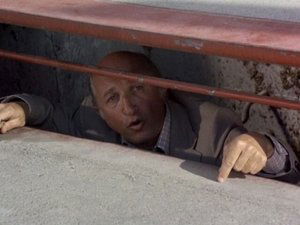 7x08 X-Force (December 03, 1974)
---
Malloy and Reed search a neighborhood for a missing young girl wearing a red sweater. They eventually find her trapped and assaulted at a neighbor's house; when the suspect makes a comment that she had been "asking for it", Malloy roughs him up, earning reprimand.
---
7x07 Earthquake (November 19, 1974)
---
Malloy and Reed join forces with Sgt. Gloria Tyler to search for an attacker and rapist of teen girls.
---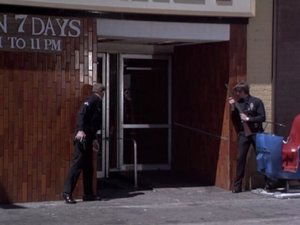 7x06 Point of View (November 12, 1974)
---
A holdup gone wrong leaves two robbers on a shopping center roof with a lady held hosting and Malloy and Reed trying to set her free.
---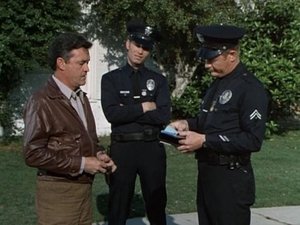 7x05 Suspect Number One (October 29, 1974)
---
A strange request from an ex-con is delivered to Malloy: the former prisoner wants to go back to prison and will do whatever he has to do to get there.
---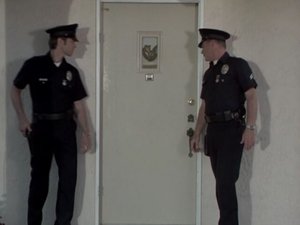 7x04 Roll Call (October 22, 1974)
---
An 'officer needs help' call comes in with no callsign or location. The dispatcher starts a division wide radio "roll-call" in order to account for every officer on patrol. While the roll-call is going on, calls for service from the public still needs to be handled. When a motorcycle officer fails to check in when prompted, a division wide search is instituted to look for him, which Malloy & Reed are assigned to assist in.
---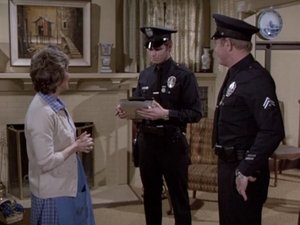 7x03 Team Work (October 08, 1974)
---
Malloy and Reed become suspicious of a scam when they see the same witness and tow truck driver at different accidents.
---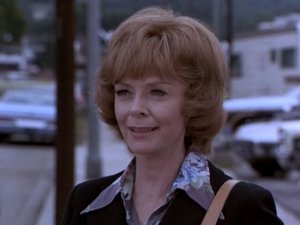 7x02 Camp (2) (October 01, 1974)
---
Malloy continues to deal with a rebellious youth by making him go to a summer camp where he is a counselor, while Reed hear's a young woman's report about being molested.
---
7x01 Camp (1) (September 24, 1974)
---
A small in-stature boy seeks independence from his smothering mother and, as a result, gets in trouble with the law.
---