Adam-12
Season 4
Adam-12
Season 4
First Air Date: September 15, 1971

| | | |
| --- | --- | --- |
| First Aired on | : | 1971 |
| Episodes | : | 24 episodes |
This is a list of episodes from the fourth season of Adam-12.
Episodes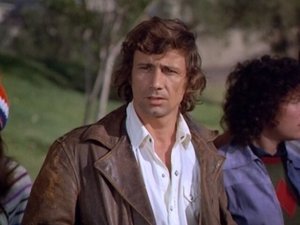 4x24 The Wednesday Warrior (March 15, 1972)
---
Reed is worried when his friend, an electrical engineer, is made a reserve police officer and ends up being partnered with Officer Wells. Malloy and Reed have to contend with illegal campers, a couple driving a stolen car, and help Wells and his new partner chase down a heavily-armed bank robber who forces innocent people to participate in his crimes.
---
4x23 Eyewitness (March 08, 1972)
---
Malloy and Reed are searching for a missing six-year-old boy and they believe a elderly witness' inaccurate account may actually be for a different crime. They also respond to a suspicious dog complaint, a domestic dispute over a husband's desire to watch football, a college prank, and search a train station with a police helicopter for fleeing robbery suspects.
---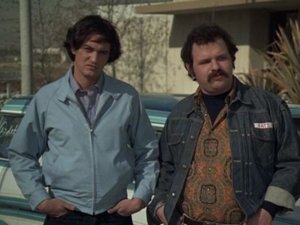 4x22 Who Won? (March 01, 1972)
---
Malloy and Reed work to curtail the rise in illegal street racing by working with the leaders of rival racing clubs and obtaining the legitimate use of a drag strip through a race promoter. Their work is threatened, along with an anticipated race between Reed and Officer Wells, when one of the racers resorts to sabotage.
---
4x21 Back-Up One L-20 (February 23, 1972)
---
Malloy tries to prove Sgt. MacDonald's innocence when Mac accidentally hits and kills a jaywalker while driving his police cruiser. Every witness on the sidewalk claims she was in the crosswalk, and the burglary suspect MacDonald is transporting is unmotivated to testify on his behalf. The truth proves to be far more complicated than the officers realized.
---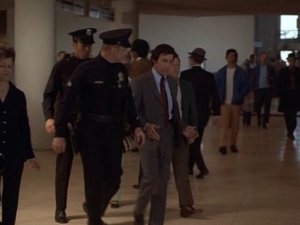 4x20 Sub-Station (February 16, 1972)
---
Malloy and Reed are temporarily assigned to a police sub-station at LAX. While there, they deal with a hostage situation between a flight attendant and a man desperate for the attention of a television producer, go undercover to intercept a drug shipment from Toledo, Ohio, and prevent a rape suspect from escaping on an outbound flight.
---
4x19 Mary Hong Loves Tommy Chen (February 09, 1972)
---
A young girl from Chinatown is ordered by her father to withhold information from Malloy and Reed regarding her boyfriend, an undercover cop left in a coma after investigating a potential attack on a Chinese elders' association. Meanwhile, the officers also encounter a middle-aged marijuana user and a cross-dressing criminal who leads them to a counterfeit money ring while trying to pay his lawyer.
---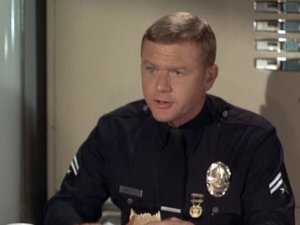 4x18 Adoption (February 02, 1972)
---
Malloy and Reed investigate when a college football locker room is ransacked, and uncover systematic use of performance-enhancing drugs. They also investigate parents who dispute their maid's report that their baby is missing, arrest a prowler who is suspiciously allowed into a home by his female accuser, and get involved in a high-speed chase that resulted from a domestic disturbance.
---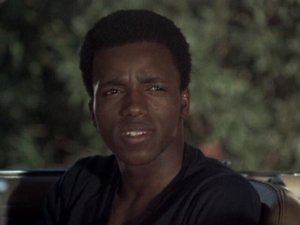 4x17 The Parole Violator (January 26, 1972)
---
Malloy doesn't believe that the best player on the rec-league basketball team he coaches is back on drugs, even in the face of evidence that suggests otherwise. Meanwhile on their beat, Malloy and Reed must find a hit-and-run driver who struck a child and pull over a traffic violator whose passenger is belligerent (and wanted).
---
4x16 The Tip (January 19, 1972)
---
Malloy and Reed deal with a woman who thinks she has a rattlesnake in her luggage, an out-of-town traffic violator, and a bar brawl, all while tackling armored truck robbers whose attacks have been predicted in advance by an informant.
---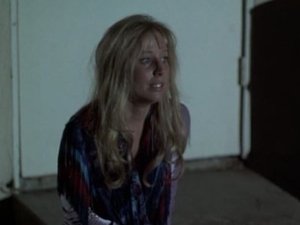 4x15 The Princess and the Pig (January 12, 1972)
---
A disturbance call leads the officers to a nightclub where a singer named Kathy is strung out on drugs, and clings to Reed on the way to the hospital, telling him someone is trying to kill her and give her drugs. Narcotic detectives decide to assign Reed undercover as an AWOL soldier with a large stash of heroin to sell. Reed makes a deal, but Kathy blows his cover, and Malloy saves his partner from being killed and helps bring down the dealers.
---
4x14 Citizens All (January 05, 1972)
---
Cases include a woman whose purse was robbed after two men bumped her car while on the road, then are captured along with the loot when a citizen complains about loud noise coming from their lair. A broken-down car leads to a meeting between the car's owner and a counterfeiter, and a fight in a fast-food restaurant results in an arrest of one of the combatants on outstanding warrants.
---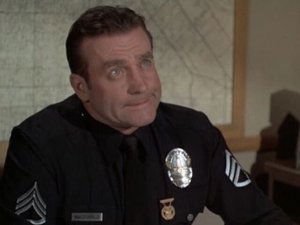 4x13 Pick-Up (December 29, 1971)
---
Malloy and Reed find a girl who was raped and left for dead in the hills, but survived and can identify her attacker. Also, the officers handle a robbery at a construction yard foiled by police scouts.
---
4x12 The Dinosaur (December 15, 1971)
---
Officer Art McCall returns from eight years on disability and rides with Malloy and Reed to see how much has changed in law enforcement. McCall soon learns exactly how much has changed when he tries illegal techniques to help a young woman with her ex-con husband, fails to Mirandize a boy after arresting him for robbery, and screws up an arrest of a gun-carrying man who later plants a bomb in his ex-wife's car, which requires Malloy to dress down the veteran officer on his use of antiquated (and illegal) police procedures.
---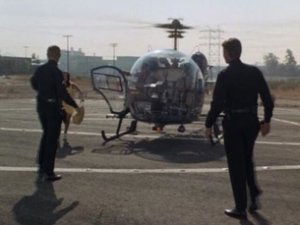 4x11 Assassination (December 08, 1971)
---
Someone is calling in fake prowler calls to take potshots at Reed and Malloy. Other cases include a suicidal man who tries to incinerate himself with gasoline, and a wino who is nearly shot by a hyped-up Reed.
---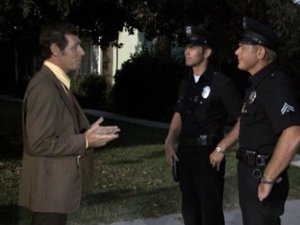 4x10 Day Watch (November 24, 1971)
---
Over the course of their shift, Malloy and Reed deal with a racist gas station owner who is tired of being the victim of repeated robberies, a hitchhiker who extorts money from drivers she leaves in embarrassing situations, a drunk who's seeing pink elephants, and get caught up in a shootout in a junkyard.
---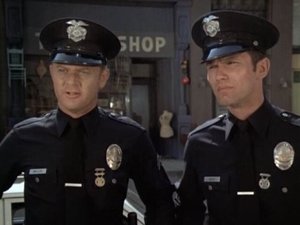 4x09 Anniversary (November 17, 1971)
---
The owner of the liquor store that's selling the champagne meant for Mac's anniversary is shot in an attempted robbery. An ex-wrestler tears up a bar, a man driving suspiciously turns out to be the proud owner of several traffic tickets in a 24 hour period, a used car dealer tries to take advantage of a Mexican customer who speaks little English, and two camper thieves pushing a truck with a camper that is too small for the truck bed.
---
4x08 Ambush (November 10, 1971)
---
Malloy and Reed are assigned to transport a prisoner from Malibu to Los Angeles for outstanding traffic warrants. The prisoner is also a witness in a mob murder and a hit has been ordered on him. En route to LA, the cruiser is ambushed, a tire is shot out and they are out of radio range in an isolated area.
---
4x07 Truant (November 03, 1971)
---
Reed and Malloy fight school truancy, arrest two heroin smugglers who hid the stash in their car's gas tank, and stop car thieves from stripping the parts to build a dune buggy.
---
4x06 The Ferret (October 27, 1971)
---
A man named "The Ferret" is damaging a manufacturing plant due to their poor record on ecology. Other calls include a man whose pregnant wife fell into a coma after eating mud given to her by a voodoo priest, resulting in her baby boy being stillborn (when the officers confront the priest, he puts a mojo hex on Reed), and an elderly lady pulled over for a traffic violation who thinks the policemen are gas station attendants.
---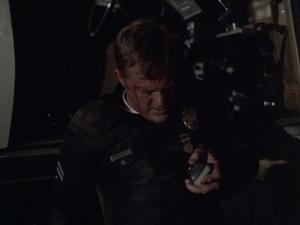 4x05 The Search (October 20, 1971)
---
During a robbery, Malloy takes off alone in the newly-repaired car, and is badly hurt when it rolls into an embankment hidden from the road. Unfortunately, the radio is malfunctioning and he can't call for help.
---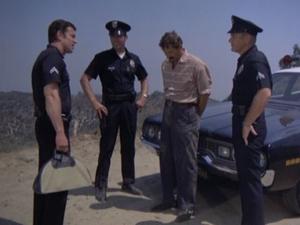 4x04 The Sniper (1) (concl on The D.A., 8 Oct 71) (October 06, 1971)
---
Reed spots a radical implicated in a number of bombings; he is arrested by D.A. Paul Ryan. Other calls include an abandoned police cruiser, and a retired security officer assisting in breaking up a truck theft ring.
---
4x03 The Grandmother (September 29, 1971)
---
Malloy and Reed investigate a robbery in a store run by a group of "grandmothers", a high-speed chase of three robbery suspects, and a priest stopped for a traffic violation who wants to have a drug dealer arrested for selling him marijuana.
---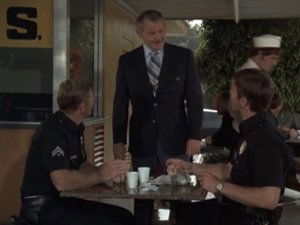 4x02 Million Dollar Buff (September 22, 1971)
---
Police "buff" Jennings Thornton (a thorn in the side for Malloy and Reed) is back and interfering with cases. Another case involves a woman who stole an expensive ring from a store, leaving a cheap one in return.
---
4x01 Extortion (September 15, 1971)
---
Malloy and Reed investigate an extortion racket against a group of Jewish Holocaust survivors, a robbery at a bar, and a drunk and belligerent man owed back pay by a dockmaster.
---