Adam-12
Season 3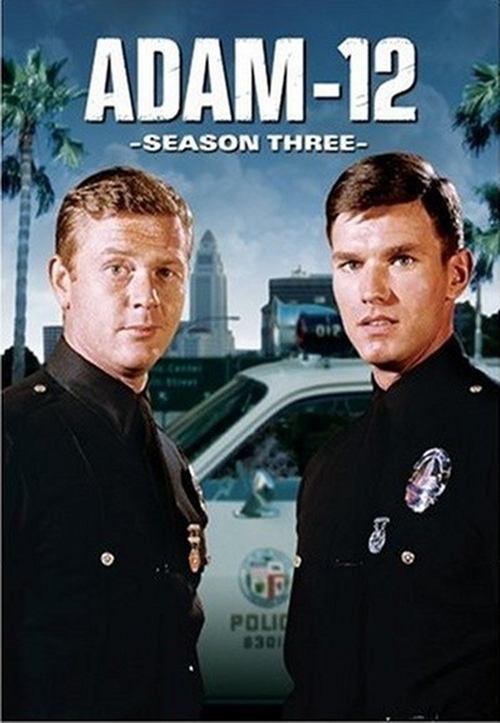 Adam-12
Season 3
First Air Date: September 19, 1970

| | | |
| --- | --- | --- |
| First Aired on | : | 1970 |
| Episodes | : | 26 episodes |
This is a list of episodes from the third season of Adam-12.
Episodes
3x26 Log 125 -- Safe Job (April 05, 1971)
---
A safe cracker who gets into buildings without any evidence of forced entry baffles Officers Malloy and Reed.
---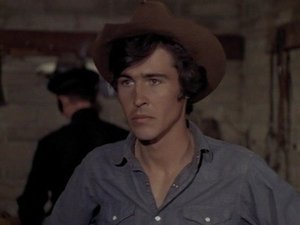 3x25 Log 88 -- Reason to Run (April 01, 1971)
---
Officers Malloy and Reed handle a burglary at a riding school owned by a former Western movie star.
---
3x24 Log 106 -- Post Time (March 18, 1971)
---
A bewildered printer, an elderly retiree, and an unusual motorist create some special problems for Officers Malloy and Reed. Guest star: Morey Amsterdam
---
3x23 Log 56 -- Vice Versa (March 11, 1971)
---
Officer Malloy overlooks renewing his driver's license and, much to his discomfort, has to temporarily turn over the driving of the squad car to Officer Reed.
---
3x22 Log 16 -- Child in Danger (March 04, 1971)
---
Officers Malloy and Reed interrupt a robbery in progress, worry about a possible child-beating case, and warn a heedless girl about driving alone in a dangerous area of town.
---
3x21 Log 164 -- The Poachers (February 25, 1971)
---
Officers Malloy and Reed capture a joy-rider in a police car, arrest a girl attempting forgery, and Reed even delivers a baby during their rounds.
---
3x20 Log 76 -- Militants (February 18, 1971)
---
Two officers are shot down in ambush by members of a militant group, and one of the militants' brothers is a friend of Officer Reed's.
---
3x19 Log 165 -- Once a Cop (February 11, 1971)
---
A bitter ex-cop and a Hollywood starlet and her agent present some unusual problems for Officers Malloy and Reed.
---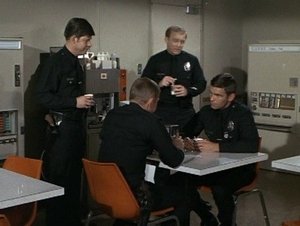 3x18 Log 36 -- Man Between (February 04, 1971)
---
Officer Reed gets needled by Officer Ed Wells for having too much faith in his fellow man, as Reed and Malloy handle a variety of cases.
---
3x17 Log 66 -- The Vandals (January 28, 1971)
---
A simple traffic violation turns into a serious case and a teen-age girl proves to be too popular for her own good as Officers Malloy and Reed ride their beat.
---
3x16 Log 155 -- I.A.D. (January 21, 1971)
---
Officers Malloy and Reed search for an elusive bar girl who might be able to clear a fellow officer accused of black-mail.
---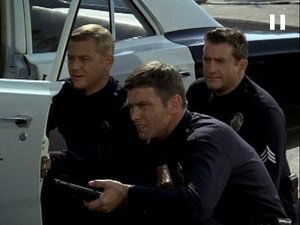 3x15 Log 26 -- LEMRAS (Law Enforcement Manpower Resources Allocation System) (January 16, 1971)
---
Two armed robbers take hostages in hopes of making a clean get away until Malloy and Reed thwart their plans. The officers then must contend with a group of burglaries committed by motorcycle riders. Computers help solve crimes.
---
3x14 Log 115 -- Gang War (January 09, 1971)
---
Singer Trini Lopez portrays a Mexican-American priest who calls in police in hopes of preventing a needless teenage gang fight.
---
3x13 Log 175 -- Con Artists (January 02, 1971)
---
Members of a family who specialize in phony home repairs begin to prey on residents in Malloy and Reed's territory.
---
3x12 Log 85 -- Sign of the Twins (December 26, 1970)
---
Officers Malloy and Reed contend with an antagonistic robbery victim, a nerve-wracked mother and a unique zoning case.
---
3x11 Log 96 -- Pilgrimage (December 19, 1970)
---
Christmas Eve brings mixed blessings for Officers Malloy and Reed when they have to arrest a sidewalk Santa Claus and launch a search for a small Indian child.
---
3x10 Log 135 -- Arson (December 05, 1970)
---
Officers Malloy and Reed encounter frustrating cases involving arson in the Rampart district, a family fight, and a dangerous mental patient.
---
3x09 Log 25 -- Indians (November 28, 1970)
---
The officers search for a suspect involved in a series of bombings and investigate a bar fight.
---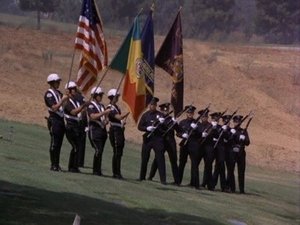 3x08 Log 105 -- Elegy for a Pig (November 21, 1970)
---
Malloy (who narrates this episode, Jack Webb-style) recalls the rainy night his previous on-duty partner was killed during a robbery, and the life of the slain officer, confiding that the officer was more than just his partner, but a loyal and trusted best friend with a young family.
---
3x07 Log 75 -- Have a Nice Weekend (November 07, 1970)
---
Malloy and Reed investigate a series of robberies, an arson attempt and a violent argument.
---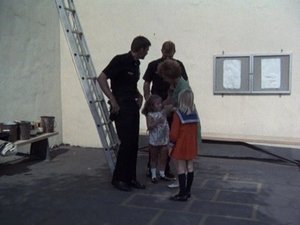 3x06 Log 55 -- Missing Child (October 31, 1970)
---
Officers Malloy and Reed search for a missing child whose disappearance becomes increasingly serious as time passes.
---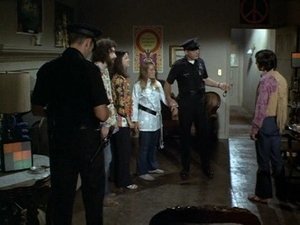 3x05 Log 65 -- Cigarettes, Cars and Wild, Wild Women (October 17, 1970)
---
Reed and Malloy investigate a car theft ring, where pretty young women bait new car owners and make off with their wheels.
---
3x04 Log 45 -- Bright Boy (October 10, 1970)
---
An 11-year-old boy with a photographic memory assists Officers Malloy and Reed on a burglary case.
---
3x03 Log 95 -- Purse Snatcher (October 03, 1970)
---
A teen-age purse snatcher thinks he can outwit the police and graduate to bigger crime.
---
3x02 Log 35 -- Easy Bare Rider (September 26, 1970)
---
Officers Malloy and Reed have to exercise all their wits when they encounter an amiable drunk driver who presents an unusual problem.
---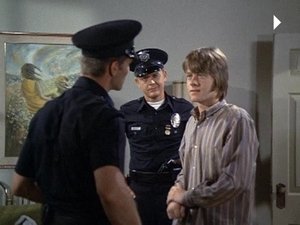 3x01 Log 174 -- Loan Sharks (September 19, 1970)
---
When a courageous teen-ager who comes forward to testify against loan-sharking racketeers is abducted, Officers Malloy and Reed must find him.
---