Tyler Perry's The Haves and the Have Nots
Season 5
Tyler Perry's The Haves and the Have Nots
Season 5
First Air Date: January 09, 2018

| | | |
| --- | --- | --- |
| First Aired on | : | 2018 |
| Episodes | : | 44 episodes |
Tyler Perry's The Haves and the Have Nots continues to heat up as Hanna, the moral conscience of Perry's drama, is tested like never before. Hanna and Benny are almost stripped of everything once Candace finds herself in a world of trouble…again. Jim and Katheryn Cryer are at war with almost everyone who has crossed their path. Their enemies will learn, however, that the Cryers are formidable foes who will stop at nothing to win every battle. The wealthy and powerful seem intent on avoiding the old adage that "what goes around will come back around." Thus, Savannah will never be the same as "the haves" continue to use money to rule the world, while "the have-nots" are forced to look to a higher power.
Episodes
5x44 Out of Time (March 19, 2019)
---
A tattoo is worth a thousand words.
---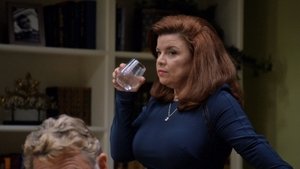 5x43 Fifteen Minutes (March 12, 2019)
---
The Harringtons and the Cryers must join forces in order to save them all.
---
5x42 Morning (March 05, 2019)
---
Wyatt takes the witness stand intent on revenge.
---
5x41 Enough (February 26, 2019)
---
Jeffery tries to handle the Justin situation amicably.
---
5x40 Room Three (February 19, 2019)
---
Jeffery comes to Justin's aid.
---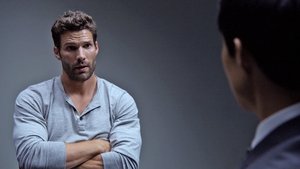 5x39 From the Seventies (February 12, 2019)
---
Wyatt is in jail; the Cryers secrets may make it out before he does.
---
5x38 Power Struggle (February 05, 2019)
---
Justin focuses on Jeffrey with laser-like intensity; Katheryn gets a taste of what it's like on the other side of the tracks.
---
5x37 The Surgeon (January 29, 2019)
---
Veronica is simmering, and someone is going to get burned.
---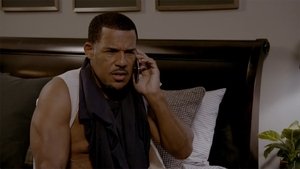 5x36 A Good Man (January 22, 2019)
---
Justin will stop at nothing to make sure Jeffrey is his.
---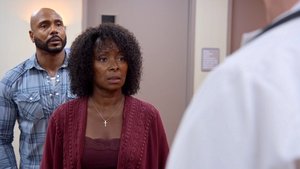 5x35 Battle For The Past (January 15, 2019)
---
Secrets are revealed when everyone comes together at the hospital.
---
5x34 Speak Through It (January 08, 2019)
---
Benny is severely rushed to the hospital following a shooting incident and Mitch reveals to Hanna about what happened with him. Katheryn attempts to mix business with pleasure. Veronica is taken to the hospital after falling off a stairwell railing and the FBI pays her a little visit.
---
5x33 Exhausted (November 06, 2018)
---
Jim thinks he holds all the cards, but there's a ticking time bomb coming his way.
---
5x32 The Committee (October 30, 2018)
---
Jeffrey's scare with David brings him closer to Nurse Madison as the FBI gets one step closer to Veronica's wicked trail.
---
5x31 The Chosen (October 23, 2018)
---
The future president of the United States is back and chooses Candace.
---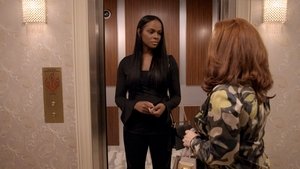 5x30 Three's A Crowd (October 16, 2018)
---
Candace comes face to face with Katheryn Cryer.
---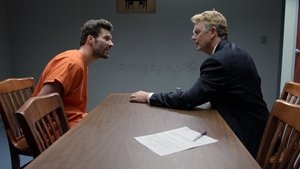 5x29 The Black Man ... (October 09, 2018)
---
Jim tries to save Wyatt from himself; Jeffrey deals with an uninvited guest.
---
5x28 Stronger Together (October 02, 2018)
---
Candace's plan begins to unravel as Benny discovers what she did to Hanna.
---
5x27 Laugh Not to Cry (September 11, 2018)
---
Veronica tries to convince RK to do some of her dirty work.
---
5x26 The Damned Defibrillator (September 04, 2018)
---
While David is the hospital, Veronica gets a shock of her own.
---
5x25 A Father's Regret (August 28, 2018)
---
An explosion in this small town sets more on fire than just a car. Who will survive?
---
5x24 The Black Dress (August 21, 2018)
---
David learns Erica's fate while being rushed to the hospital; the truth about Uncle Vinny's accident comes out, and the Malones now have a new target.
---
5x23 The Road to Hell (August 14, 2018)
---
After being pushed to the limit, Veronica finally gets her revenge.
---
5x22 Til Death Do Us Part (July 17, 2018)
---
Candace and Jim are up to their old tricks while people are caught in the crossfire of Veronica's wicked plots and intimidations.
---
5x21 Moles (July 10, 2018)
---
Benny's arrest forces Candace back to her old tricks to make some quick cash to leave town.
---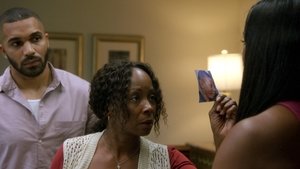 5x20 Smitten (July 03, 2018)
---
Charles learns that Landon may have ulterior motives.
---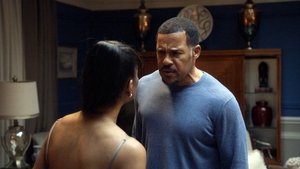 5x19 Team of Rivals (June 26, 2018)
---
David is pushed by Veronica to a point that he didn't know he had.
---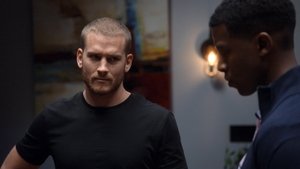 5x18 Sugar Mamma (June 19, 2018)
---
Officer Justin shows Jeffery just how serious he is about being with him.
---
5x17 The Broken Washer (June 12, 2018)
---
Veronica and Candace scheme up a plan to hurt David.
---
5x16 No Honor in This Game (June 05, 2018)
---
Katheryn learns that Wyatt's anger for her comes from childhood scars that are deep.
---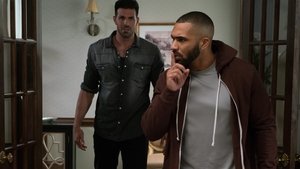 5x15 The Third Quarter (May 29, 2018)
---
Benny wants to return the money to the Malone's but discovers it's not that simple.
---
5x14 The Rabbit and the Water Moccasin (May 22, 2018)
---
Wyatt learns just how much trouble drugs can get one into.
---
5x13 The Right Cocktail (May 15, 2018)
---
Wyatt once again finds himself in a life-threatening situation.
---
5x12 In His Eyes (May 08, 2018)
---
Candace enacts her new money scheme like a boss.
---
5x11 Veronica's House (May 01, 2018)
---
Veronica lets it be known that she is the only queen in the kingdom; Candace reverts to old ways.
---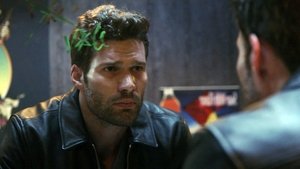 5x10 A Lover's Passion (March 13, 2018)
---
Candace works on a new plan to recoup her money from the Cryers; Veronica is preoccupied by an all-consuming desire for revenge
---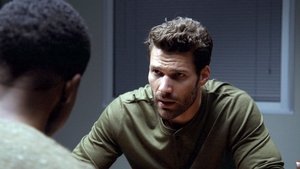 5x09 An Eye for an Eye (March 06, 2018)
---
David fights to save his son Jeffery; Charles yearns to see Candace.
---
5x08 Wicked (February 27, 2018)
---
Sarah and George make progress in prosecuting the Cryers; Veronica concocts a scheme against David.
---
5x07 Every Six Months (February 20, 2018)
---
Candace gets released from jail while David fights to get Jeffrey out of jail.
---
5x06 Hanna's Tea (February 13, 2018)
---
Veronica returns home after a stay in the hospital; Candace and Jeffrey 's secret crime begins to catch up with them; Hanna meets a new man.
---
5x05 Errand Boy (February 06, 2018)
---
Justin tries to convince Jeffrey of his love; Candace and Benny fight to keep their relationship.
---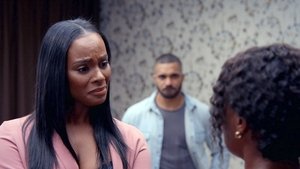 5x04 The Lion (January 30, 2018)
---
Hanna reveals a deep, dark secret; David calls Katheryn for help with Jeffrey.
---
5x03 Undercover Vice (January 23, 2018)
---
David discovers Jeffrey's whereabouts. Hanna and Benny confront Candace.
---
5x02 Searching For A Mother's Love (January 16, 2018)
---
Benny and Mitch risk their lives to save victims of a horrific auto accident. Justin professes his love and lust for Jeffery.
---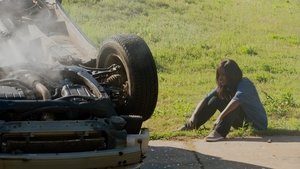 5x01 Afraid of Flames (January 09, 2018)
---
Hanna is in mourning after a deadly shooting. Candace rejects Benny's pleas to help her. Veronica and Melissa find themselves in danger.
---