Tyler Perry's The Haves and the Have Nots
Season 4
Tyler Perry's The Haves and the Have Nots
Season 4
First Air Date: January 03, 2017

| | | |
| --- | --- | --- |
| First Aired on | : | 2017 |
| Episodes | : | 23 episodes |
Episodes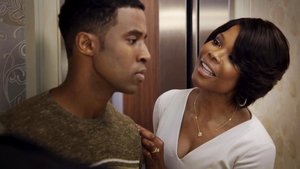 4x23 The Veronica Show (September 12, 2017)
---
Veronica does something that puts Officer Justin at rage. Candace struggles with sorrow and the death of Quincy Jr. Jim confronts Candace at The Artesian Hotel.
---
4x22 For the Team (September 05, 2017)
---
Veronica gives Jeffrey and Officer Justin an ultimatum. Candace and Benny are at odds with each other. David tells Jeffrey to stay away from Veronica.
---
4x21 Kate (August 29, 2017)
---
Veronica makes Melissa clean her blood out of her bed. Jim and Katheryn implode with emotion. Jim confronts Katheryn, and begs her for retribution.
---
4x20 The Enemy Called Trust (August 22, 2017)
---
Veronica tells Landon to stay away her son. Jim is shocked to see that his house is on fire. Candace ask Mitch for a favor. Warlock gets caught in a deadly trap.
---
4x19 Haunted by the Surname (August 15, 2017)
---
Veronica is confronted by Officer Justin. Candace starts to see Erica for who she truly is. Candace gets some devastating news.
---
4x18 A Broken Mirror (August 08, 2017)
---
Veronica catches Officer Justin in Jeffrey's hotel room, and records Officer Justin. Jim is trying to find Warlock before Mamma Rose does.
---
4x17 Elevator Seven (August 01, 2017)
---
Veronica tried to confront Erica and David on the elevator about their relationship. Landon tries to warn Charles about Candace. Jeffrey meets up with Landon.
---
4x16 Railroaded (July 18, 2017)
---
Veronica visits Melissa at the hospital. Katheryn helps Hanna deal with Benny's situation. Wyatt gets released from the hospital. Charles beats Candace at her own game.
---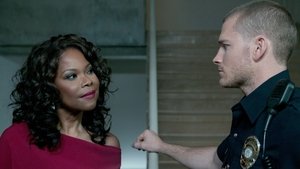 4x15 A Woman Under the Stairs (July 11, 2017)
---
Veronica threatens to reveal Officer Justin's secret and accuses him of sexually harassing Jeffrey. David and Jim find their sons. Charles reveals to Candace who he really is.
---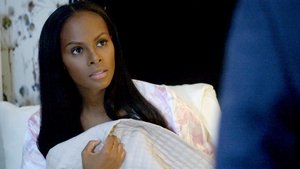 4x14 Mad Day (July 04, 2017)
---
Veronica intervened and proved her skills by representing Benny, Jim taunted Veronica, Hanna found herself at Katheryn's new rental home.
---
4x13 My Grandson's War (June 27, 2017)
---
Veronica and Katheryn came face-to-face. Katheryn was able to be the friend that Hanna needed in comfort; Mama Rose inflict a bit of fear into Jim Cryer.
---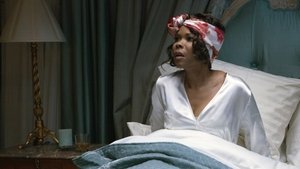 4x12 The Fallout From War (June 20, 2017)
---
Veronica goes in a rage after Melissa attempts suicide in her bed. In the aftermath of the shootout it is revealed that Quincy Jr is dead.
---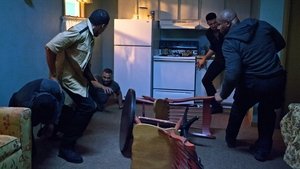 4x11 In Pursuit of Prey (March 14, 2017)
---
Veronica tries to seduce Benny. Warlock looks for Candace, Mitch returns from jail. Katheryn leaves Jim, Wyatt checks himself into rehab of his own volition.
---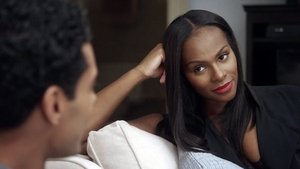 4x10 Forget the Bubble (March 07, 2017)
---
Veronica is pushing Jeffery's buttons. Erica is caught sleeping with David by War.
---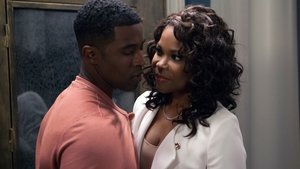 4x09 We All Need Forgiveness (February 28, 2017)
---
Veronica tells Justin to stay away from Jeffery. Candace makes Charles her latest Mark.
---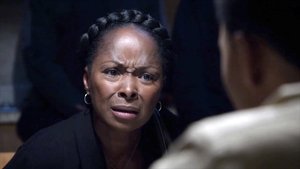 4x08 Praying for Light (February 21, 2017)
---
Veronica planted a camera in those flowers she delivered to Erica. Hanna does all she can to keep the peace in her family.
---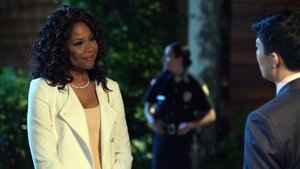 4x07 The Pieces of the Puzzle (February 14, 2017)
---
Veronica lets Jim know that if anything happens to her she has dirt on him. Hanna questions Benny and Candace about what they did to Quincy.
---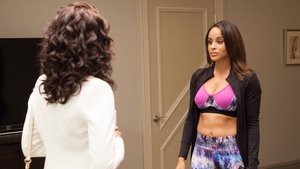 4x06 A Hurricane Offshore (February 07, 2017)
---
Veronica pays Erica a visit Candace encounters Oscar again. Quit'a finds Wyatt's place and tells him that she's going to take his money.
---
4x05 Brilliant Lawyers Lurking (January 31, 2017)
---
Veronica helps Candace and Jeffery out of a precarious predicament.
---
4x04 A Mother's Wisdom (January 24, 2017)
---
Veronica wants to meet with Candace and Jeffery. Jim helps Katheryn clean up a mess she has created.
---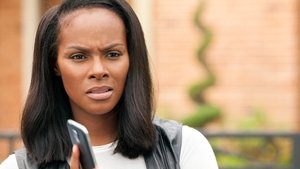 4x03 It's OK to Love (January 17, 2017)
---
Veronica is still trying to escape Katheryn's mansion. Erica called Candace to give her an update on things with David.
---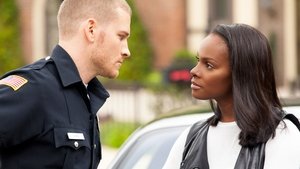 4x02 Waiting for Candace (January 10, 2017)
---
Benny holds out hope that Candace will come through for the family.
---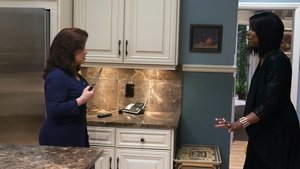 4x01 A Cup of Tea (January 03, 2017)
---
Veronica tries to escape the Cryer Mansion. Jeffery is still trying to get a hold of Candace. Benny is still upset because of how Candace Mortgaged his house and the tow yard.
---