Tyler Perry's The Haves and the Have Nots
Season 2
Tyler Perry's The Haves and the Have Nots
Season 2
First Air Date: January 06, 2015

| | | |
| --- | --- | --- |
| First Aired on | : | 2015 |
| Episodes | : | 25 episodes |
Episodes
2x25 When The Chicken's Come Home (September 22, 2015)
---
Hanna and Benny force Candace to tell the truth about everything.
---
2x24 Sheep's Clothing (September 14, 2015)
---
Hanna becomes devastated when she learns that Quincy set her house on fire; Maggie tries to talk David into running for Governor; Jeffrey gives Wyatt the necessary ammunition to take his parents down.
---
2x23 Vetted (September 08, 2015)
---
Hanna grows suspicious of Benny's involvement with Veronica and how he acquired his new house; Quincy drives a car through Hanna's home in spite of revenge; Candace decides to let her guard down with Oscar.
---
2x22 Dianna Whinchil (September 01, 2015)
---
While Jim is being interviewed by Dianna Winchill, a surprise guest arrives. Veronica tells Jim that she had planned Wyatt's attack in prison, leading Jim to attack her and later put a hit on her, Professor Cannon, and Prison Guard Terrell by calling three hitmen and ordering a "bloodbath."
---
2x21 Candace's Closing (August 25, 2015)
---
Candace buys property with the money she extorted from Jim; and Jim is interviewed on TV.
---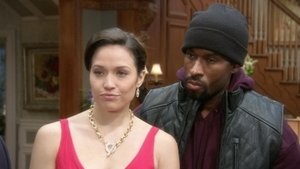 2x20 A Home For Q (August 18, 2015)
---
Candace learns that Hanna is seeking custody of Q; and the Cryers and Harringtons try to convince the D.A. that Wyatt's taped confession is a misunderstanding.
---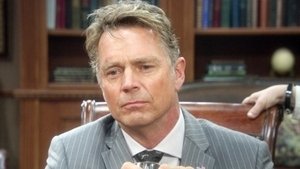 2x19 Quincy Jr. (August 11, 2015)
---
Hanna is reunited with Q.
---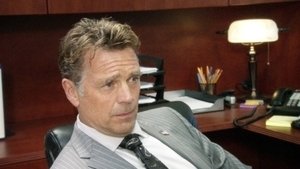 2x18 Benny Does Battle (August 04, 2015)
---
Quincy is hurt from the accident.
---
2x17 Candace Young, Esq. (July 28, 2015)
---
Candace shows Benny where she works.
---
2x16 The Cougar (July 21, 2015)
---
Hanna finds Benny in bed with Veronica; Melissa demands that Jeffrey's parents take care of her own.
---
2x15 Nine Lives (July 14, 2015)
---
Hanna finds out that Jim and Katheryn were holding Candace hostage.
---
2x14 In Memoriam (June 17, 2014)
---
Wyatt's confession to D.A. Sallison sparks controversy.
---
2x13 Two Funerals (June 10, 2014)
---
Veronica starts a fire that destroys her mansion and almost claims David's life.
---
2x12 Enough is Enough (June 03, 2014)
---
Benny searches for Quincy after he shows up at Hanna's home.
---
2x11 Unglued (May 27, 2014)
---
David is angry at Veronica for telling Quincy to beat up Jeffrey.
---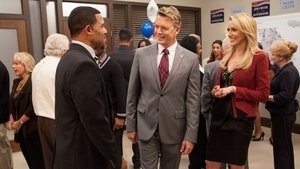 2x10 Oscar (March 11, 2014)
---
Hanna comforts Jim after Amanda's death.
---
2x09 A Talk with Jim (March 04, 2014)
---
Benny is convinced that Candace has changed her ways.
---
2x08 In Crisis (February 25, 2014)
---
Katheryn and David try to tell Veronica how wrong she is about Jeffery.
---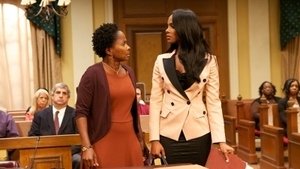 2x07 April 7, 1979 (February 18, 2014)
---
Katheryn tells the story of how she first met Jim.
---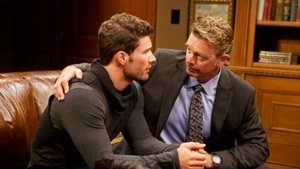 2x06 A Tragic Day (February 11, 2014)
---
Everyone else is assembled at the Cryer mansion.
---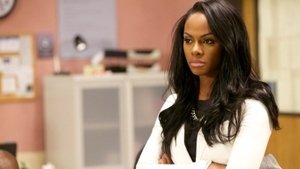 2x05 The Press Conference (February 04, 2014)
---
Katheryn gets some devastating news.
---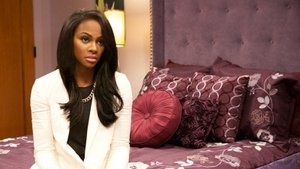 2x04 Amanda's Room (January 28, 2014)
---
Jim gives up and finally gives in to Candace's demands.
---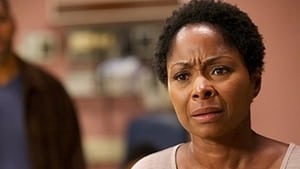 2x03 A Southern Brawl (January 21, 2014)
---
Wyatt gives Celine a taste of reality and he finds out a about his brother Carlos.
---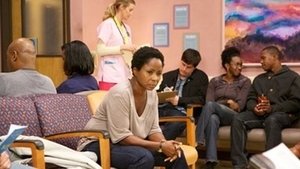 2x02 The War Room (January 13, 2015)
---
Hanna seeks information about Quincy's mother so she can get one step closer to finding her grandson's room.
---
2x01 The Power Dance (January 06, 2015)
---
Hanna hosts a party for Benny; Jim is being held hostage; David resists the temptation to be intimate with Maggie.
---