Viper
Season 1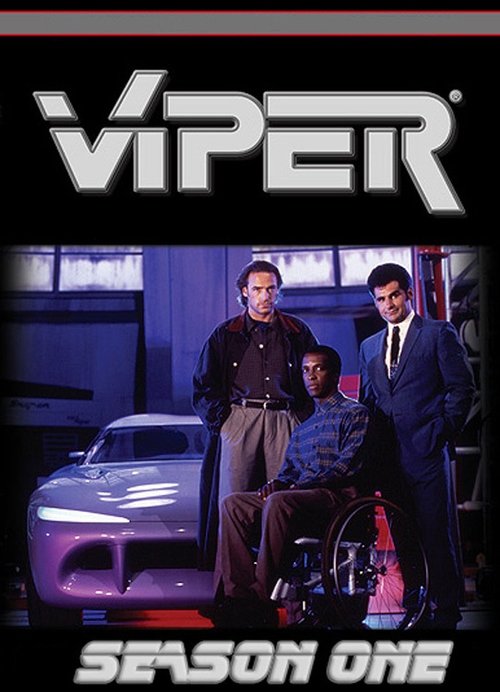 Viper
Season 1
First Air Date: January 02, 1994

| | | |
| --- | --- | --- |
| First Aired on | : | 1994 |
| Episodes | : | 12 episodes |
Episodes
1x12 Crown of Thorns (April 01, 1994)
---
A foreign dignitary visiting the U.S. becomes the new target of the assassin who previously killed her father.
---
1x11 Thief of Hearts (March 18, 1994)
---
An artificial heart that will save the life of a young girl is stolen.
---
1x10 Scoop (March 11, 1994)
---
Joe teams with a police detective--a suspected vigilante--to find the culprit behind the murder of Outfit thugs.
---
1x09 Past Tense (March 04, 1994)
---
The Viper team must crack a ring that abducts youths and molds them into specialized criminals. Meanwhile, Joe encounters a special someone from his past.
---
1x08 Wheels of Fire (February 25, 1994)
---
Joe falls for the inventor of a highly efficient car battery, but painful memories of his murdered fiancee surface when her life is threatened. Meanwhile, the discovery of a long-lost concept car shocks everyone.
---
1x07 The Face (February 18, 1994)
---
""The Face"", a famous hit man, has just been released from prison. His plans to go straight are jeopardized when his former employer kidnaps his wife to force him to do one last hit! Through the Consortium, he asks Joe Astor for help.
---
1x06 Mind Games (February 11, 1994)
---
After Frankie is injured in a suspicious car crash, the Viper team uncovers a plot to hijack a transport loaded with highly contagious diseases.
---
1x05 Firehawk (January 28, 1994)
---
As part of a plan to destroy the Viper, the Outfit kidnaps Julian and forces him to upgrade its own urban assault vehicle.
---
1x04 Safe as Houses (January 21, 1994)
---
Nate Benedict, a Mob Boss who is about to be tried for various crimes, fakes his own death. He starts over in a small town to lay low and continue his criminal operations. The residents of Mesa Rose, the small town Benedict takes over, are powerless against Benedict's strong reach. The Viper turns out to be 'the great equalizer'.
---
1x03 Ghosts (January 14, 1994)
---
Joe's former partner in crime (Jason Carter) is sprung from prison by the Outfit in order to locate the Viper.
---
1x02 Once a Thief ... (January 07, 1994)
---
Joe faces a terrifying choice when the doctor who performed memory-altering surgery on him offers to restore his criminal identity.
---
1x01 Pilot (January 02, 1994)
---
The ultimate weapon against crime, the Viper Defender is the city's only hope to stop a crime syndicate, the 'Outfit', from destroying the city. However, the Viper is just too fast and too powerful for all the police officers recruited to drive it. City Commissoner Strand (Jon Polito) is desperate to get the Viper on the road. He plans on using the Viper's crime-fighting abilities to bolster support for his campaign to become mayor. After stealing a satellite, Michael Payton (James McCaffrey) flips his black Dodge Stealth in a spectacular crash. Strand hears about the accident and has Payton pronounced dead at the scene. Payton is the best getaway driver the Outfit had. Commissoner Strand orders that Payton's memory be erased and his appearance altered. When Payton awakes, he is told that he is a police officer named Joesph Payne Astor. Once Joe gets behind the wheel of the Viper, it is obvious he has the skill to handle driving the car. Under the supervision of the Viper designer, Jul
---