Eureka
Season 4
Eureka
Season 4
First Air Date: July 09, 2010

| | | |
| --- | --- | --- |
| First Aired on | : | 2010 |
| Episodes | : | 21 episodes |
The fourth season of the fantasy series set in the quirky and seemingly perfect small town of Eureka, where the hidden work of America's brightest scientists can lead to innovation or utter chaos.
Episodes
4x21 Do You See What I See (December 06, 2011)
---
The quaint town of geniuses is transformed into animated versions of themselves. Sheriff Carter and Allison Blake are secretly planning the perfect holiday surprise for their kids. But a mysterious kaleidoscopic wave of color crashes over Eureka, leaving the entire town and its inhabitants animated.
---
4x20 One Giant Leap... (September 19, 2011)
---
In the season finale - It's chaos in Eureka when an energy beam rips through main street but the Astraeus launch must go on...with or without Eureka intact.
---
4x19 One Small Step... (September 12, 2011)
---
When an explosion in the Astraeus lab accidentally sends Andy to Titan the team must devise a plan to save him before it's too late! Eureka
---
4x18 This One Time at Space Camp... (August 29, 2011)
---
The Astraeus candidates go through their final interviews while Carter and Allison appeal their relationship audit.
---
4x17 Clash of the Titans (August 22, 2011)
---
The Eureka atmosphere becomes toxic when Department of Defense auditor comes to assess the team's relationships.
---
4x16 Of Mites and Men (August 15, 2011)
---
When mites threaten to take down Global Dynamics, Jack is called into action since Jo is in the middle of training. Allison is struggling with the fact that everyone things that her brain doesn't work and she is determined to prove that she is back in action again. 
---
4x15 Omega Girls (August 08, 2011)
---
When Zoe comes home for a visit, Jo faces an angry woman who doesn't accept her fumbling explanations about Zane. This all fades to background noise, however, when they find everyone in Eureka unconscious and must find a way to work together so they can revive the town and beat Beverly before she gets hold of valuable data. SYFY has this & "Of Mites and Men" Listed as episode 16 and does not have #17 "Clash of the Titans Listed"
---
4x14 Up in the Air (August 01, 2011)
---
Jack deals with a bank robbery which may relate to the sudden gravity issues besetting the citizens of Eureka. Meanwhile, Fargo's rivalry with Isaac Parrish is boosted when he learns Holly and Parrish went on a date.
---
4x13 Glimpse (July 25, 2011)
---
Jo receives a technical boost to her crime-fighting ability with lenses that predict security breaches. Allison's headaches won't go away so Carter plans a vacation. Fargo, meanwhile, deals with an onslaught of volunteers when he announces a space mission with room for civilians.
---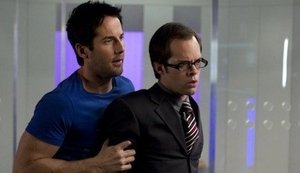 4x12 Reprise (July 18, 2011)
---
Carter's duties expand to babysitting when Allison attends a medical conference, and Fargo finds his groove when a certain song is played. Meanwhile, a rocket scientist appears at Café Diem.
---
4x11 Lift Off (July 11, 2011)
---
Zane pesters Jo for details she does not want to reveal. Carter problem-solves at Andy and S.A.R.A.H.'s wedding. Elsewhere, Zane's actions make him and Fargo unexpectedly airborne.
---
4x10 O Little Town (December 07, 2010)
---
Carter can't get into the Christmas spirit especially with the town surrounded by a force-field. Fargo organizes the GD holiday party, and Allison is full of holiday cheer.
---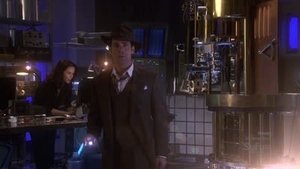 4x09 I'll Be Seeing You (September 10, 2010)
---
When Grant and Carter become stranded, they must race back in time to save Eureka.
---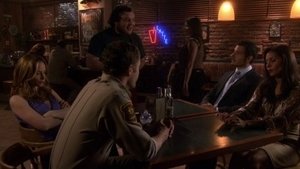 4x08 The Ex-Files (August 27, 2010)
---
Eureka's citizens face the return of people from the past; Global Dynamics tests a new device.
---
4x07 Stoned (August 20, 2010)
---
Love is in the air as Carter gets fed up with Grant's pursuit of Allison, Zoe conceals her love and Henry courts Grace. But all the emotions may have to be put on simmer when people in town start turning to stone.
---
4x06 Momstrosity (August 13, 2010)
---
When Sara gives Andy a (as Zane calls it ) an EMO download to give him emotion, she inadvertently affects all Level 6 AIs. Including Tiny. She escapes while being transported to NASA and is on the loose. Meanwhile, Jack takes Kevin camping with Fargo and Grant and Jack is not happy that Grant is there. They argue on who is with Allison and who is not and they are interrupted by Tiny who has an attachment to a certain object of Kevin's.
---
4x05 Crossing Over (August 06, 2010)
---
Claudia Donovan visits Eureka to see if Fargo's promises of wondrous devices are true, but she finds herself in the middle of a mystery suitable for Warehouse 13 when objects begin to appear randomly around the town and GD, and it must be solved before there are deadly consequences.
---
4x04 The Story of O2 (July 30, 2010)
---
It's space week in Eureka, and everyone is gearing up for the rocket race - except for Carter. General Mansfield is in town for the big Race to the Moon, and is debriefed on a new oxygen-generating fluid designed, called TAP, for colonizing Mars. When the question about someone using TAP to fuel their rocket, the whole town of Eureka is in danger and it is up to Kevin to save the day this time. Will he do it, or will Jack come back to see charred remains of his friends?
---
4x03 All the Rage (July 23, 2010)
---
When a prototype sets everyone into bad temper mode, the issue escalates and gets worse beyond the control of what Jack can handle. As Jack and Allison and Tess are the only sane people at Global Dynamics they have to devise a plan that will make everything calm and happy again. Meanwhile, Henry is helping Dr. Grant re-build the bridge that got them back to the new world except everything they touch disappears.
---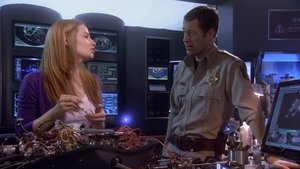 4x02 A New World (July 16, 2010)
---
When the 5 get back to their time, things are changed everywhere. As the Henry tries to fix the machine that transported them in the first place, Dr. Grant is making himself comfortable as he can. Jack is still trying to wrap his mind at the fact that he asked Tess something that she says yes to and the fact that the group's positions changed. As one thing leads to another, a twist happens and things get a little dicey.
---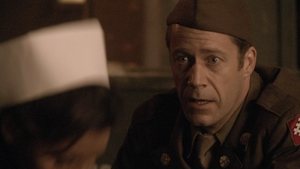 4x01 Founder's Day (July 09, 2010)
---
It's Founder's Day in Eureka and everyone is in the spirit of the celebration until Jack, Allison, Henry, Jo and Fargo are transported back to 1947 where they meet some familiar faces along the way. Will they be able to get back to 2010 or will they be stuck forever in 1947 where Eureka is not a town, but an Army base.
---