Eureka
Season 2
Eureka
Season 2
First Air Date: July 10, 2007

| | | |
| --- | --- | --- |
| First Aired on | : | 2007 |
| Episodes | : | 13 episodes |
The second season of the fantasy series set in the quirky and seemingly perfect small town of Eureka, where the hidden work of America's brightest scientists can lead to innovation or utter chaos.
Episodes
2x13 A Night at Global Dynamics (October 02, 2007)
---
Nathan Stark and Jack Carter must put aside their rivalry to stop a deadly bacteria from destroying the town and killing Allison's son. But can Carter ignore Stark's crimes, as well?
---
2x12 All That Glitters (September 25, 2007)
---
Beverly Barlow returns to town just as a parasitic bacterium threatens to destroy Eureka, by turning everything to gold and then into rust --- people included.
---
2x11 Maneater (September 18, 2007)
---
Sheriff Jack Carter becomes absolutely irresistible to every woman in Eureka. But if he doesn't get his mojo under control, they might just eat him alive.
---
2x10 God is in the Details (September 11, 2007)
---
Sudden muteness, human bioluminescence and faucets running blood cause many of Eureka's citizens to believe that they are the victims of a biblical plague.
---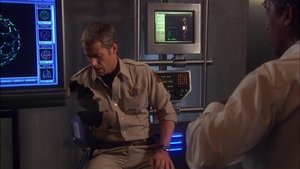 2x09 Sight Unseen (September 04, 2007)
---
An abandoned research project on invisibility returns to haunt Eureka. Carter and Zoé become tangled in a web of strange occurrences that lead to Carter's disappearance and the possibility that he might never reappear.
---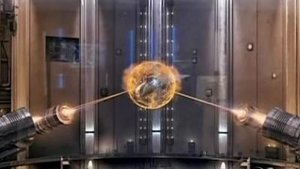 2x08 E=MC...? (August 28, 2007)
---
As an experiment that will recreate the first moment of the origins of the universe, the Big Bang, goes terribly awry, the town's geniuses turn into morons, leaving the fate of Eureka in the hand of Jack Carter and an antisocial young ubergenius.
---
2x07 Family Reunion (August 21, 2007)
---
Fargo's grandfather awakens after 50 years in cryogenic suspension and accuses his rival of putting him there and stealing his work.
---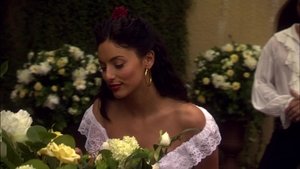 2x06 Noche de Sueños (August 14, 2007)
---
One of the Global Dynamics tanker trucks spills, potentially causing a change in everyone's sleep habits... In the course of the episode, we come to learn that Global Dynamics has developed a technology that enables them to distill six months of the town waste and by-products into one truck, an amount that would normally fill Lake Erie.
---
2x05 Duck, Duck Goose (August 07, 2007)
---
Falling space debris threatens Eureka residents and Carter turns to high school science fair participants to solve the problem. Specifically, he taps a student science project created to harness the sun's energy. Also, Zoe gets an eco-friendly automobile.
---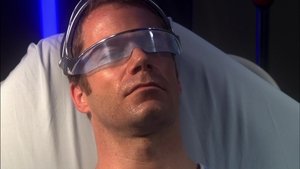 2x04 Games People Play (July 31, 2007)
---
Carter suffers a blow to the head, and after arguing with Zoe, he suddenly finds himself in a parallel Eureka, where the residents seem to be mysteriously vanishing.
---
2x03 Unpredictable (July 24, 2007)
---
Dr. Whiticus creates an incredible "weather machine" intended to reverse the effects of global warming which instead stirs unexpected results.
---
2x02 Try, Try Again (July 17, 2007)
---
Fargo accidentally triggers a prototype for a personal force field, which goes out of control, forcing Carter to enlist Stark's help.
---
2x01 Phoenix Rising (July 10, 2007)
---
Taggart's theory is that solar flares caused by the eclipse, or the 'Phoenix Effect', are to blame when people start to spontaneously combust. When Carter discovers that a blast of radiation from the artifact had penetrated the wall of the chamber and is actually to blame for the spontaneous combustion, it becomes a race against time to save the other two people exposed - Nathan and Kevin!
---