Eureka
Season 1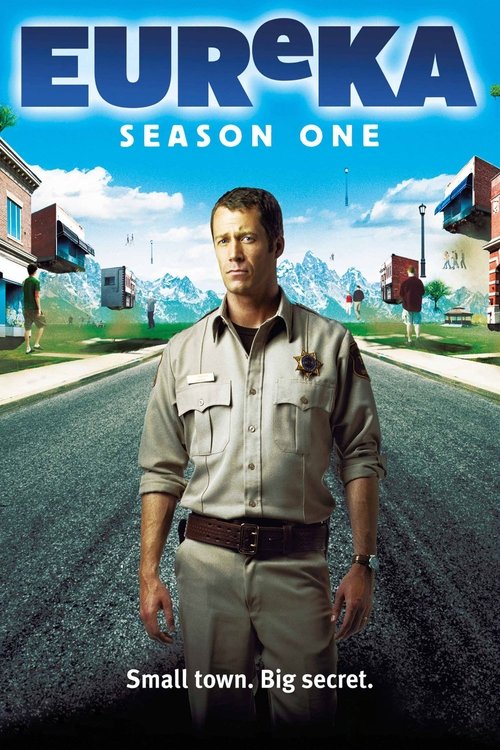 Eureka
Season 1
First Air Date: July 18, 2006

| | | |
| --- | --- | --- |
| First Aired on | : | 2006 |
| Episodes | : | 12 episodes |
The first season of the fantasy series set in the quirky and seemingly perfect small town of Eureka, where the hidden work of America's brightest scientists can lead to innovation or utter chaos.
Episodes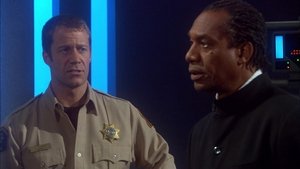 1x12 Once in a Lifetime (October 03, 2006)
---
Ambition trumps common sense when Stark is given a chance to try out the Top-secret artifact. Once it's tested, Eureka warps into the future and ends up in 2010, where the town is different.
---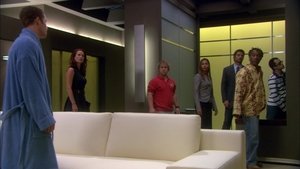 1x11 H.O.U.S.E. Rules (September 26, 2006)
---
A bad day in the lab forces Carter to rethink his decision to live in Eureka, prompting an intervention from S.A.R.A.H. (the self Activated Residential Automated Habitat.
---
1x10 Purple Haze (September 19, 2006)
---
Strange behavior exhibited by the townspeople is investigated by Carter,who has to solve the mystery before Stark makes a decision that could affect the world.
---
1x09 Primal (September 12, 2006)
---
Taggart achieves a medical breakthrough while Fargo invents a device that bridges the divide between computers and human brains.
---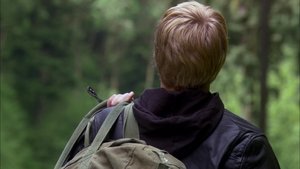 1x08 Right as Raynes (September 05, 2006)
---
A former resident returns to Eureka and creates mayhem which threatens Global Dynamics, prompting Stark to take action.
---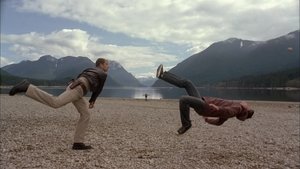 1x07 Blink (August 29, 2006)
---
Carter investigates an unusual car accident. Meanwhile, Stark, under the stress of completing a project on time, pressures two research teams to produce results.
---
1x06 Dr. Nobel (August 22, 2006)
---
A sleeping weapons system is accidentally awakened by Fargo and Spencer. Henry tries to avert the pending catastrophe with the help of a retired, nonsensical scientist.
---
1x05 Invincible (August 15, 2006)
---
An unpredictable researcher accidentally unleashes a dangerous artifact which was previously hidden by Nathan Stark.
---
1x04 Alienated (August 08, 2006)
---
After hosting a movie party, Spencer is found the next day in the middle of a crop circle, claiming he was abducted by aliens; and then other people who attended the party start to go missing as well. Elsewhere, the legislator responsible for Eureka's funding visits the town, and gets dragged into a Sector 5 experiment...
---
1x03 Before I Forget (August 01, 2006)
---
Something starts to steal the townspeople's memory...
---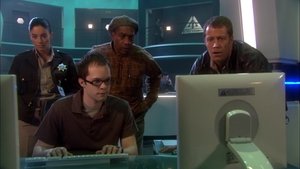 1x02 Many Happy Returns (July 25, 2006)
---
The citizens of Eureka attend the funeral of Susan Perkins, only to find out that she is in fact alive. Meanwhile the Sheriff moves into an underground bunker that is actually a 'smart house' controlled by a computer dubbed 'S.A.R.A.H., and begins to investigate a 'ghost' that has been appearing in town.
---
1x01 Pilot (July 18, 2006)
---
An accident leads a U.S. Marshal and a teenage girl (who later is revealed to be his daughter) to a peculiar town populated by scientists and their families where 10-year-old boys are in 11th grade, the local diner doesn't believe in menus, and E=MC² was just the beginning. Just as the Marshal starts to get settled into the swing of things, a local scientist develops a bomb that seems to appear anywhere and eats all the matter around it.
---