Kodomo no Jikan
Second Term
Kodomo no Jikan
Second Term
First Air Date: January 29, 2009

| | | |
| --- | --- | --- |
| First Aired on | : | 2009 |
| Episodes | : | 3 episodes |
Episodes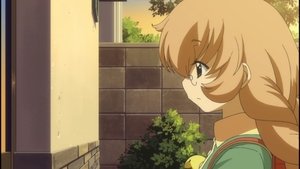 2x03 Green Cherry Tree (April 24, 2009)
---
Rin catches a fever from being overworked and has to miss school. Mimi is still feeling lonely and Kuro scolds Aoki because Rin got sick for his sake. Mimi visits Rin's house in order to deliver a handout. Delirious from the fever, Rin asks to suck Mimi's breasts, which she allows in order to help her. Kuro gets Shirai to walk her home, who then apologises for what she said before. When Reiji notices Mimi's loneliness is similar to how he used to be, he comforts her and assures her that happiness will find her someday. Rin comes back to school healthy and later catches up to Aoki and kisses him.
---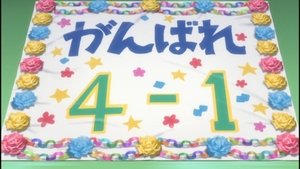 2x02 Fun Athletic Meet (February 20, 2009)
---
The school is making preparations for the sports festival, and Rin is inspired to 'do her best' towards the day. Aoki and Hoin use faux intimidation to fire up the kids, although it doesn't go as planned on Aoki's part. Hoin comes up with the idea of a costume parade for the teachers, which Shirai is totally against until Kuro gets excited about her dressing up. On the day of the sports festival, Rin is suffering from a chest cough from working on a banner late into the night. She declines Kuro's offer of taking her to the nurses, stating that she wanted to work hard for Aoki as thanks for seeing through the mess that she is. Kuro is upset to find Shirai had dressed up as a panda, but Shirai hugs her to calm her down, going against her beliefs of skinship. Mimi laments that she misses her father's comfort, and when her mother arrives to cheer on her brother instead, she breaks down and cries. Rin manages to win the relay race for her class, but later that night her cough is still bothering her.
---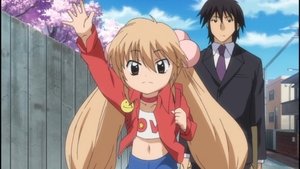 2x01 Fourth Graders (January 29, 2009)
---
Aoki finds Rin sitting up in a tree. He tries to apologize for his earlier behavior. Rin shows off her new look, "low-rise", which is extremely revealing. Reiji unwillingly allows her to wear it. He walks her to school, trying to block other parents' view of her. He is accused of being a molester because of his close proximity to Rin's backside. Aoki and Reiji have a silent mental conversation threatening/accusing one another. Before leaving, Rin kisses Reiji good-bye, which makes Aoki (for reasons even he does not understand) jealous. Rin becomes the Class Representative. The day passes and Rin appears to be making a sincere effort to be a good Class Rep. Aoki asks her to have the class clean the backyard after class. When he enters his classroom after it is over, he notices that all the students backpacks are gone. He immediately misinterprets this as that they ditched the work. Aoki finally runs into Mimi and Kuro, who are cleaning the backyard. Rin realizes that he had no trust in her to complete the request he made and, sincerely hurt, she runs away. Aoki finds her up in the tree. After accepting Aoki's apology, she goes to climb down, slips, and falls revealing her body. Aoki is slapped for this, but forgiven as usual.
---