Max Headroom
Season 1
Max Headroom
Season 1
First Air Date: March 31, 1987

| | | |
| --- | --- | --- |
| First Aired on | : | 1987 |
| Episodes | : | 6 episodes |
Episodes
1x06 The Blanks (May 05, 1987)
---
As the ""blanks"" -- undesirables with no computer records -- are rounded up and arrested, the networks face permanent cancellation by hackers who threaten to crash the city's entire computer system if their companions aren't released.
---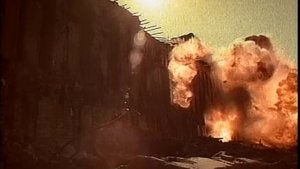 1x05 War (April 28, 1987)
---
In the middle of a global ratings sweep programmer packager Frank Braddock tries to sell Network 23 a package covering the activities of a terrorist group, the White Brigade. Edison and Murray become suspicious when Breakthru TV, who have bought the package, start broadcasting terrorist bombings as soon as they occur.
---
1x04 Security Systems (April 21, 1987)
---
Carter is accused of credit fraud and becomes a fugitive after delving into the hostile takeover of Security Systems, the world's most powerful corporation.
---
1x03 Body Banks (April 14, 1987)
---
Breughel and Mahler are stealing live bodies from the Fringes and selling them to Nightingales Body Bank. The wealthy Plantaganet wants pituitarys from the bodies for an operation which could save his aging mother. While Carter races to save a Fringer girl's life, Cheviot is more concerned that Max is offending Network 23's biggest sponsor, ZikZak, who have decided to buy him.
---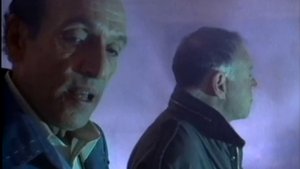 1x02 Rakers (April 07, 1987)
---
Theora goes AWOL when she learns her estranged brother is involved in the brutal and dangerous ""sport"" of raking, which the promoters are trying to have legalized and televised.
---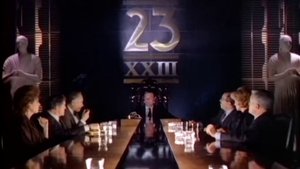 1x01 Blipverts (March 31, 1987)
---
In the near future, when TVs can't be shut off and ratings are all that matter, investigative reporter Edison Carter and his computer-generated alter ego Max Headroom battle to keep the "blank" generation informed. In the opener, Carter stumbles across his own network's cover-up of a sometimes deadly new form of TV advertising called "blipverts".
---