Masha and the Bear
Season 3
Masha and the Bear
Season 3
First Air Date: November 28, 2015

| | | |
| --- | --- | --- |
| First Aired on | : | 2015 |
| Episodes | : | 26 episodes |
Episodes
3x26 Who am I? (April 26, 2019)
---
---
3x25 Around the world in one day (March 15, 2019)
---
---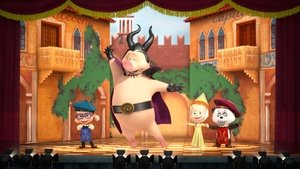 3x24 All life - theater (January 25, 2019)
---
---
3x23 Not a royal affair! (November 16, 2018)
---
---
3x22 Monkey Business (October 12, 2018)
---
No child likes to live by the rules: clean up after themselves, learn, do homework in time... It's much more interesting to go on a fun adventure with new friends. But how will such a tempting journey end?
---
3x21 Fishy story 🧜 (August 31, 2018)
---
Summer is a time of rest and miracles. How nice is just to sit on the river bank with your best friends! However, everything is not so simple in our story. The Bear didn't even suspect what kind of adventure he was going to find on his fishing trip. While Masha and She-Bear frightened by his sudden disappearance, explore the neighborhood, he ... however, you will find out everything yourself in our new episode.
---
3x20 That's Your Cue! 🎲 (July 06, 2018)
---
An old friend comes to visit the Bear. He brings along an amazing game - billiards. Isn't it an excuse to have fun and compete? However, it's not so easy when Masha enters the game …
---
3x19 What a wonderful game! 🏒 (May 25, 2018)
---
Hockey is a game for the most courageous, strong and dexterous! All you need is a united experienced team and a talented coach, who can lead them to victory. But where can one find such a team? Wathc the episode and find out!
---
3x18 A star from the sky (April 12, 2018)
---
---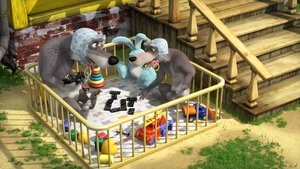 3x17 How many wolves feed... (February 22, 2018)
---
---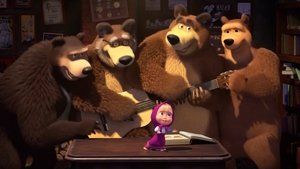 3x16 Quartet plus (December 22, 2017)
---
---
3x15 Best Medicine (October 13, 2017)
---
---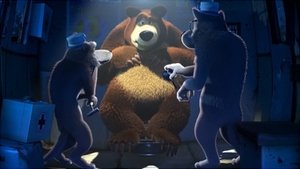 3x14 Calm (August 31, 2017)
---
How difficult it is to remain calm when two little tombs are raging in the house. Panda and Masha are fooling around for days. To cope with stress, Beer needs a good rest. Will he be able to restore internal forces or two fidgets will not give him peace?
---
3x13 We Come in Peace (July 14, 2017)
---
---
3x12 Three Mashketeers (May 19, 2017)
---
---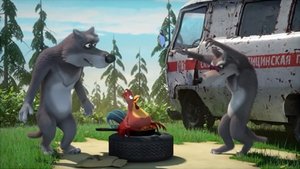 3x11 Surprise! Surprise! Happy Easter! 🐰 (April 07, 2017)
---
The wolves come up with a new idea how to get a stable and nutritious food source…they rob a poultry farm and get a…rooster. Meanwhile Masha and the hare arrange a real egg hunt for all their friends and neighbours! All forest dwellers are very excited to get chocolate eggs except for the wolves who long for some real food… Masha decides to help poor guys and arranges a splendid dinner!
---
3x10 Rock-a-Bye Baby (February 03, 2017)
---
Sleep
---
3x09 Do not part with your beloved! (December 23, 2016)
---
---
3x08 At your service! (November 17, 2016)
---
---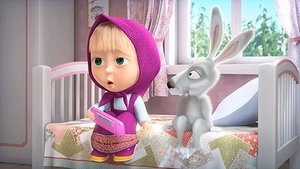 3x07 Game Over (October 12, 2016)
---
---
3x06 🐱 Like Cat And Mouse 🐭 (August 26, 2016)
---
Alert! Bear's fridge is in danger! Someone has burst into his house to stay for life…but the Bear is ready for everything to defend his stocks! He calls for a savior, but in reality it turns to be a new intriguing story full of unexpected discoveries which leads Masha to some peculiar conclusions!
---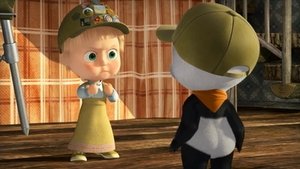 3x05 Liar, liar, pants on fire! 🌿 (June 25, 2016)
---
Kids love daydreaming and show off their imaginary successes, aren't they?! Masha and Panda grip into a real cheating competition! This would be very funny story If only all the secrets were not revealed all at the most inopportune time!
---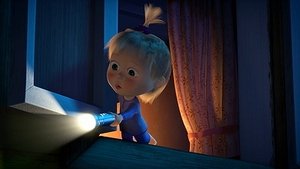 3x04 A Ghost Story (March 16, 2016)
---
---
3x03 Driving Lessons (February 21, 2016)
---
Who wants to pimp a car? Then hurry up to stand in a queue! Why? Because in a new, 55th episode there are loads of unexpected things that happened in the forest: Masha appears as a first-rate mechanic , wolves who, obviously, decided to change their occupation appear as taxi drivers ... okay, okay… we should stop throwing spoilers around…watch everything yourself!
---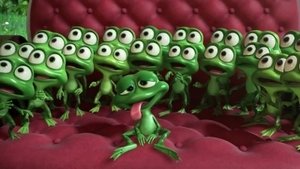 3x02 The Very Fairy Tale (December 31, 2015)
---
---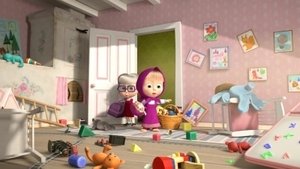 3x01 Coming Home ain't Easy (November 28, 2015)
---
---