Yumeiro Patissiere
Yumeiro Patissiere
Yumeiro Patissiere
Yumeiro Patissiere
First Air Date: October 04, 2009

| | | |
| --- | --- | --- |
| First Aired on | : | 2009 |
| Episodes | : | 50 episodes |
Episodes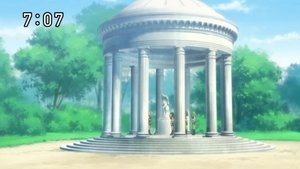 1x50 Episode 50 (September 19, 2010)
---
---
1x49 Episode 49 (September 12, 2010)
---
---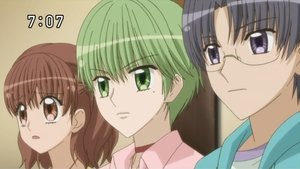 1x48 Episode 48 (September 05, 2010)
---
---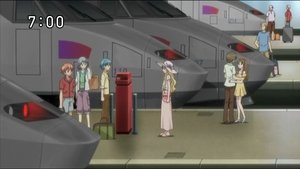 1x47 Episode 47 (August 29, 2010)
---
---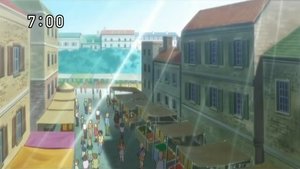 1x46 Episode 46 (August 22, 2010)
---
---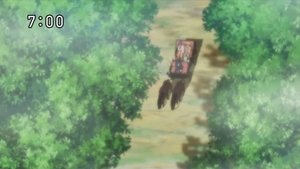 1x45 Episode 45 (August 15, 2010)
---
---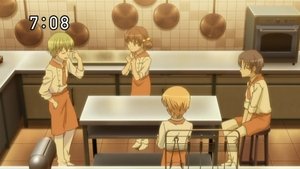 1x44 Episode 44 (August 08, 2010)
---
---
1x43 Episode 43 (August 01, 2010)
---
---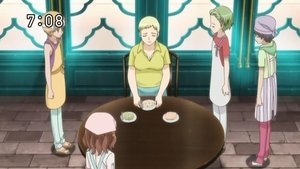 1x42 Episode 42 (July 25, 2010)
---
---
1x41 Episode 41 (July 18, 2010)
---
---
1x40 Episode 40 (July 11, 2010)
---
---
1x39 Episode 39 (July 04, 2010)
---
---
1x38 Episode 38 (June 27, 2010)
---
---
1x37 Episode 37 (June 20, 2010)
---
---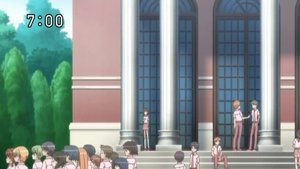 1x36 Episode 36 (June 13, 2010)
---
---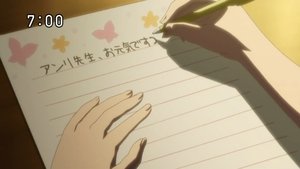 1x35 Episode 35 (June 06, 2010)
---
---
1x34 Episode 34 (May 30, 2010)
---
---
1x33 Episode 33 (May 23, 2010)
---
---
1x32 Episode 32 (May 16, 2010)
---
---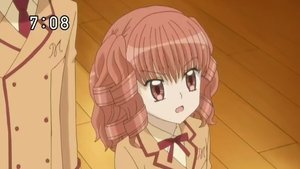 1x31 Episode 31 (May 09, 2010)
---
---
1x30 Episode 30 (May 02, 2010)
---
---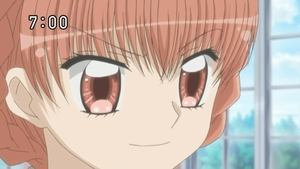 1x29 Episode 29 (April 25, 2010)
---
---
1x28 Episode 28 (April 18, 2010)
---
---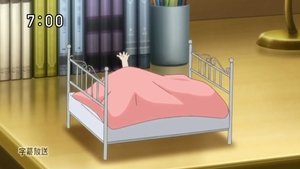 1x27 Episode 27 (April 11, 2010)
---
---
1x26 Episode 26 (April 04, 2010)
---
---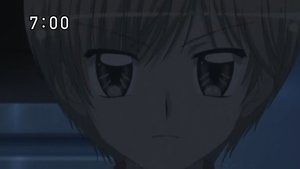 1x25 Episode 25 (March 28, 2010)
---
---
1x24 Episode 24 (March 21, 2010)
---
---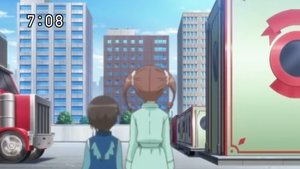 1x23 Strawberry Illusion? (March 14, 2010)
---
A circus group from France is coming to perform near Andou's home, and Ichita wants to go see it. Ichigo, Ichita and the gang go to see the circus' performance, where Ichita spots a blonde girl performing. After the show, Ichigo and Ichita get separated from the group and meets the blonde girl Ichita previously spotted (whose name is Ameli). Ichita gives Amelie some cookies, and she invites them to her mobile home in repayment for the delicious cookies. When they arrived at their mobile house, Ameli's mother offered them to eat curry and some spinach salad. Ameli doesn't like the carrots in the curry while Ichita hates the spinach in the salad. Ichigo makes a dessert, containing both spinach and carrot which neither Ichita nor Ameli enjoyed it. Back at the academy, Ichigo works hard to make a spinach and carrot cake but can't get it right without Andou's help. They let Ichita taste it and after he approves, they rush to get it to Ameli, who is moving with the circus.
---
1x22 The Promised Perfect Sweets (March 07, 2010)
---
Vanilla knocks over Ichigo's alarm clock, causing her to oversleep. When she trips down the stairs, the dorm mistress gives her some baumkuchen she made as Ichigo skipped breakfast. When she sees the dorm mistress arguing with her husband (who is also the head of the boys' dorm), she decides to meddle.
---
1x21 Friendship Maccha Gâteau Chocolat! (February 28, 2010)
---
The rematch for Team Ichigo and Lemon's quarterfinal match is scheduled and the theme of "friendship" is chosen, but Andoh ran away. Ichigo, Kashino, and Hanabusa follow him home to make him change his mind about quitting St. Marie.
---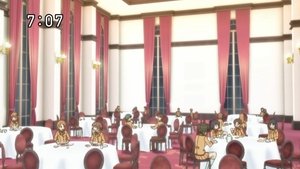 1x20 A Powerful Foe!? The Transfer Student from Paris (February 21, 2010)
---
Team Ichigo is up against the only first year group in the quarterfinals of the middle school round of the Cake Grand Prix, whose leader, Lemon, is a transfer student from the original campus in Paris.
---
1x19 Happy Valentine (February 14, 2010)
---
Ichigo goes shopping with Rumi for Valentine's chocolate when they run into the Heiress, and challenged Ichigo to a chocolate-making duel that is to be held on Valentine's Day at the party sponsored by the Heiress's father. At the party, they end up having a tie and Ichigo danced with the Sweets Princes.
---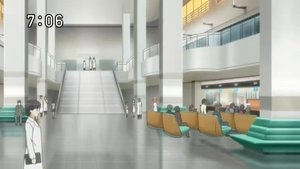 1x18 The Bitter Circumstance of the Kashino Household (February 07, 2010)
---
Ichigo falls down the stairs and is taken to the local hospital by the Sweets Princes. Kashino doesn't seem to want to go into the building. Ichigo notices that all the doctors are named Kashino at the hospital and the group finds out that Kashino's family owns the hospital. Kashino's sister shows up and has him kidnapped. Ichigo, Andou, Hanabusa and the Sweets Spirits finds out and follows him.
---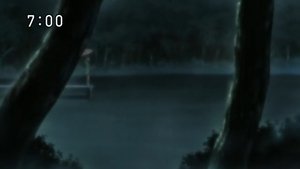 1x17 Pâtissière Showdown (January 31, 2010)
---
One of Ichigo's classmates, Hayami, mentions that Ichigo doesn't deserve to be in the same group at the Sweets Princes due to her lack of skills. However, Hayami and the rest of Group F continually slack off in class and she, however, seemingly doesn't care about sweets. Ichigo has a feeling that something isn't quite right and found out that Hayami was originally in Group C (but dropped to Group F after her sickness and fever during the final exam). Even worse, Hayami is currently planning to transfer out of St. Marie.
---
1x16 Sweet Rose Memory (January 24, 2010)
---
Hanabusa decides to abandon his rose water pound cake, and angrily throws the bottle into a pond. But Ichigo jumps in after it. After noticing that the pond water left a smell on Ichigo and Kashino (who jumped in after her), Hanabusa has an idea for his cake. When he had his cake to be like the way he wanted it to be, Ichigo suggests that the group should change their pound cake recipes and has to stay up all night to perfect their four cakes. The next day at the Cake Grand Prix match, they show the audience that they had to change the recipes so that they would match Hanabusa's rose water cake (well, most parts of the explanation appeared in sort of a flash back). Because they made cakes that all accented one another instead of overpowering each other, Team Ichigo wins the match. After, during a tea-time celebrating their win, Hanabusa kisses Ichigo on the cheek. Kashino and Andou react comically(maybe jealously), but Ichigo dismisses the kiss as "nothing more than a greeting."
---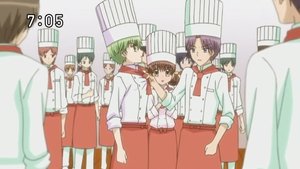 1x15 Rose Water of Memories (January 17, 2010)
---
In the first round of the Cake Grand Prix, Group A is up against a group of third-year boys and a girl who have their sweets featured in Salon de Marie. Ichigo, Kashino, and Andou are easily able to come up with their pound cakes. But Hanabusa can't seem to get his rose water pound cake to come out the way he wants it too. He then gets frustrated and runs away, but Ichigo follows him. He explains to her (because she's a girl) that the rose water was a gift from his deceased father and how important it was to him.
---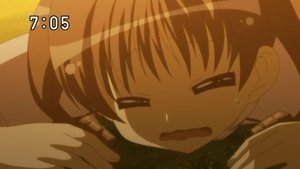 1x14 The Cake Grand Prix Begins! (January 10, 2010)
---
The Sweets Princes give Ichigo a crash course to help her through the preliminary section of the Cake Grand Prix. Due to the fact that too many middle school teams entered this year, they find out at the beginning of the exam that there is a new individual section. If Ichigo fails, the whole of Group A will fail.
---
1x13 Happy Sweets Dream (December 27, 2009)
---
While everyone else heads home for New Year's break, Ichigo stays behind at school to practice. When Vanilla asks her to visit the Sweets Kingdom, she agrees eagerly. While Vanilla and the rest of the court Sweets Spirits prepare for their annual New Year's Festival, Ichigo encounters a group of bandits who are known as "The Jerks".
---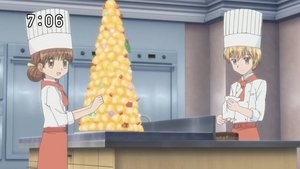 1x12 The Seven Year Merry Christmas (December 20, 2009)
---
At St. Marie's annual Christmas cake charity event, Ichigo encounters a customer who seems very depressed. When she and her group hear his story about his lost love seven years prior, they decide to help him have a Merry Christmas.
---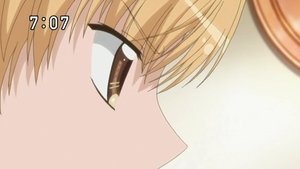 1x11 The Prince's Friendship Madeleines (December 13, 2009)
---
The Sweets Princes tells Ichigo about how they first met, got their Sweets Spirits, and became friends over each other's madeleines.
---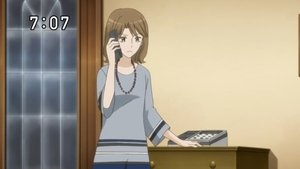 1x10 Strawberry Tart of Memories (December 06, 2009)
---
Upset that she made her friends mad, she runs back home without telling anyone. Her family greets her happily, not having known that she ran away because she told them that she was on an early Winter break. But, Ichigo quickly tells them the truth after her mom hangs up the phone and tells them her plans to transfer from St. Marie. The next day, Ichigo and her family visit her deceased grandmother's pastry shop, now run by her uncle. Ichigo and her sister help their uncle make sweets. After discovering that Vanilla followed her and remembering the happiness her grandmother's sweets brought her, Ichigo decides to go back to St. Marie. Her uncle gives her grandmother's recipe notebook and she heads back to school, where she finds the Sweets Princes waiting for her to apologize for what they said to her.
---
1x09 The Fated Pudding Showdown!! (November 29, 2009)
---
Ichigo, with the help of Caramel and Vanilla, stays up all night the night before her showdown with the Heiress to practice making pudding. She ends up winning due to a few factors, and finds out that Mari Tennouji also has a Sweets Spirit named Honey. Group A is upset at Ichigo's attitude towards her win, and when Vanilla tries to explain, Ichigo doesn't listen. Vanilla gets upset as well and claims that she will no longer be her partner.
---
1x08 The Genius, the Archrival, and the Natural? (November 22, 2009)
---
Ichigo's roommate and friend, Rumi, goes home and leaves her alone. Group B invited her to gather walnuts and she is intentionally misled by them. Fortunately, the High School student council president, Mari Tennouji, rescues Ichigo. Later, Ichigo learns about the Cake Grand Prix, a competition held at St. Marie where winners get to go to Paris to study. Ichigo and the rest of Group A decide to team up for the competition, but a girl named Miya (known as the Heiress) shows up and claims that she will be the one to work with Group A, leading a showdown between her and Ichigo.
---
1x07 Friendship Birthday Cake (November 15, 2009)
---
Group B stole the cake Ichigo designed in order to embarrass her because she is with the Sweets Princes. With little time to spare, Group A must design a new cake to be presented to Ringo for her birthday.
---
1x06 Birthday Party at Chirp-Chirp Preschool! (November 08, 2009)
---
Ichigo finds all three of the Sweets Princes also have accompanying Sweets Spirits. On a trip to a local preschool, Ichigo notices a little girl named Ringo that seems to be having trouble making friends, and promises her that she will make a cake that will help her to make friends with everyone else in the class.
---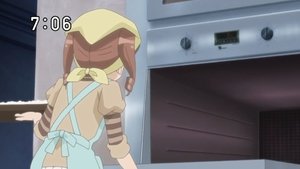 1x05 Angel? Devil? Spirit?? (November 01, 2009)
---
Kashino is extremely skilled with chocolate; so with a chocolate test coming up, Ichigo decides to make a chocolate cake that will blow him away.
---
1x04 I Hate These Stupid Cakes (October 25, 2009)
---
There's a special salon at St. Marie Academy (which is run by the High School student council) called Salon de Marie. Ichigo would give anything to work there, but because she's in middle school, her chances are slim. Andou asks her to come with him to his family's Japanese confectionery to help get her mind off things. There, she finds out that the eldest out of Andou's 4 younger siblings, Ichita, dislikes cake, so she decides to find out why.
---
1x03 The Rose Sweets Prince (October 18, 2009)
---
Ichigo has a hard time with the extreme course-load at St. Marie and starts to get homesick. She is cheered up by Hanabusa, one of the boys in her group.
---
1x02 The Legendary Sweets Spirits? (October 11, 2009)
---
Ichigo transfers to St. Marie Academy and is overwhelmed by the school. She encounters three boys (aka Sweets Princes) on the way to class, each one of them is a talented pâtissier. Ichigo is then placed in Group A with them, despite being a beginner, leading to jealousy and surprise among her other classmates.
---
1x01 I'm Going to Be a Pâtissière! (October 04, 2009)
---
Amano Ichigo, a middle schooler with no particular talent, meets a pâtissier (Henri Lucas) who realizes that she has an incredible palate one day at a sweets festival. He asks her to transfer to a special school for pastry chefs called "St. Marie Academy".
---