High School DxD
High School DxD BorN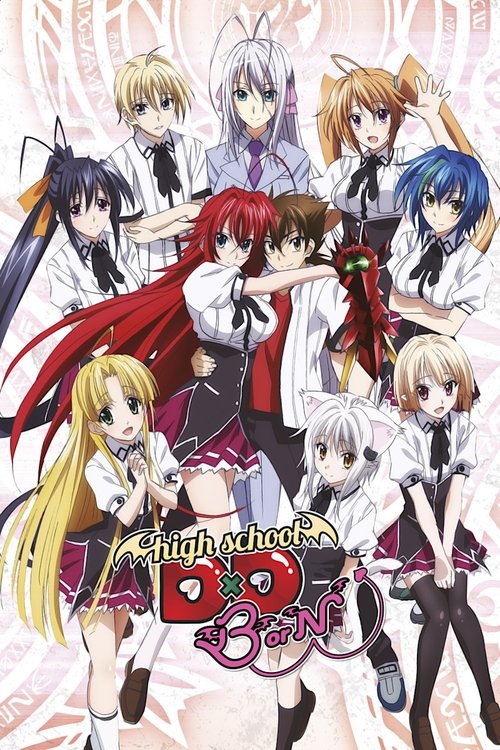 High School DxD
High School DxD BorN
First Air Date: April 04, 2015

| | | |
| --- | --- | --- |
| First Aired on | : | 2015 |
| Episodes | : | 12 episodes |
The babes and boys of the Occult Research Club are Back! Lovable loser (and bust buff) Issei and his clan of bewitching beauties return for a new season of supernatural tussles and sexy shenanigans—featuring old friends and new enemies! Now that all the girls live in Issei's home, life seems like nothing but fun and scantily-clad lounging…for now! Join Rias, Akeno, Koneko, Asia, Xenovia, Gasper, and everyone's favorite Harem King Issei as they fight, fumble, and fondle their way through their demonic high school lives.
Episodes
3x12 Any Time, for All Time! (June 20, 2015)
---
Issei must stop Rias by fighting against her. As she pummels him with attacks, Issei recalls various memories that he shared with her. Unable to leave Rias in such a state, he runs forward to bring back the regal and dignified Rias he remembers.
---
3x11 I Will Fight! (June 13, 2015)
---
Issei goes to see Vali for help, which is in itself an action against the underworld. With the help of Arthur and his Holy Royal Sword Collbrande, the Rias household goes to the Dimensional Gap. There, they meet Rias and try to bring her back.
---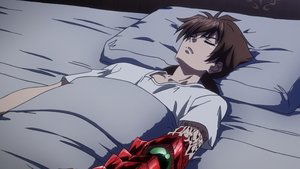 3x10 The Occult Club Disappears?! (June 06, 2015)
---
Asia saves Issei by healing the dragon within him after his incomplete transformation. Finally, they all make it back home and enjoy their peaceful days. After Loki fails with Issei, he turns his evil grasp toward Rias.
---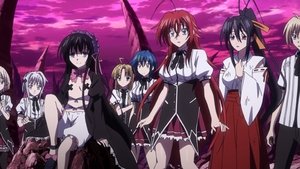 3x09 Dragon of Dragon (May 30, 2015)
---
The sudden death of Asia surprises Issei and makes him trigger Juggernaut Drive. While Rias and her household try to save him, Azazel and Sir Zechs meet the leader of the Chaos Brigade! What is her true intention for creating the organization?
---
3x08 We Will Save Asia! (May 23, 2015)
---
Rias and her household leaves the fighting of the Chaos Brigade to the adults as they rush toward the temple to save Asia. There, Diodora replaces the Rating Game with a little game of his own. They must fight against his forces to get Asia back!
---
3x07 The Night Before Battle! (May 16, 2015)
---
Diodora continues to pester sweet Asia as the Rating Game approaches. Issei and the others prepare for battle as dark things brew in the background. When the Gremory household jumps to the field, they find themselves in an unexpected battle!
---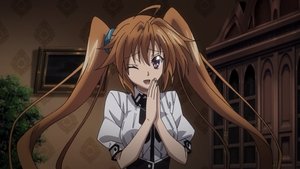 3x06 Second Trimester Has Started! (May 09, 2015)
---
Issei and the others are back to school and their daily lives. Irina and Rossweisse both start to live at Issei's house and the sports festival is fast approaching. During all of this, Diodora Astaroth appears before Asia and proposes to her?!
---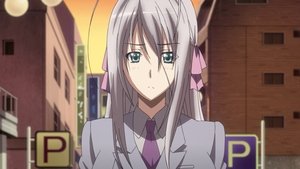 3x05 The Last Day of Summer Break! (May 02, 2015)
---
With Loki defeated, Rias and her household return to the human world to finish up their last days of summer. A pile of homework awaits Issei, but he goes on a date with Akeno instead! Akeno throws herself at Issei, hoping to forget her terrible past.
---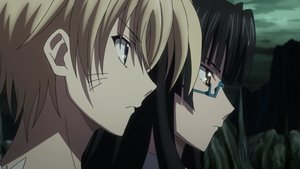 3x04 Interception, Commence! (April 25, 2015)
---
Loki has been sealed away, but only temporarily. Rias and her family are among the volunteers trying to hold him back, while Odin returns North to retrieve the powerful hammer Mjolnir. Will everyone be able to stand up and fight against a god?
---
3x03 Cat and Dragon (April 18, 2015)
---
Koneko's sister Kuroka has appeared to take her sister away from Rias Gremory. Issei and Rias chase after her to stop that from happening. At the same time, a figure who objects to these alliances between mythologies appears at the great gathering.
---
3x02 Young Devils Gather (April 11, 2015)
---
Issei and the others begin their training to improve each of their skills. All the while things are happening around them as powerful people gather to fight against the Chaos Brigade. All the young devils gather in one place.
---
3x01 Summer Break! Off to the Underworld! (April 04, 2015)
---
Summer break is coming up fast for Hyodo Issei, but all his plans are put on hold when he finds out he is to accompany Rias for her visit back home to the underworld! A new adventure is about to begin and all the while Koneko is not acting herself.
---