High School DxD
High School DxD New
High School DxD
High School DxD New
First Air Date: July 07, 2013

| | | |
| --- | --- | --- |
| First Aired on | : | 2013 |
| Episodes | : | 12 episodes |
The devilish Harem King is back for more outrageous Oppai Battle Entertainment in the scintillating second season of High School DxD! Fans who like their hardcore action spiked with a double dose of fan service won't be able to pry their eyes off all the scorching supernatural schoolgirls waiting for them in Season Two. So what are you waiting for? Plant yourself in front of the boob tube and watch a harem of devil hotties show you how much fun it is to be bad!
Episodes
2x12 Clash of the Twin Sky Dragons! (September 22, 2013)
---
Issei battles Vali and discovers hidden depths to his power as the Twin Sky Dragons face off.
---
2x11 The Leaders' Summit Begins! (September 15, 2013)
---
Time stops during the Leaders' Summit, and Issei and the others meet a new enemy.
---
2x10 Various Three-way Deadlocks! (September 08, 2013)
---
Issei meets Michael, the Chief of the Angels, and continues training Gasper in the days leading up to the Leaders' Summit.
---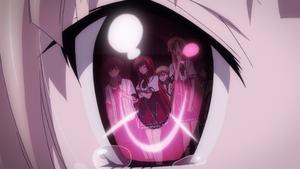 2x09 I Have a Junior! (September 01, 2013)
---
The other Bishop of the House of Gremory is released, and Akeno takes Issei to meet a new acquaintance.
---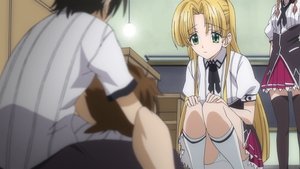 2x08 Open House Begins! (August 25, 2013)
---
Issei learns more about the feud between the Twin Sky Dragons and Rias and Sona have to deal with troublesome family members at Open House.
---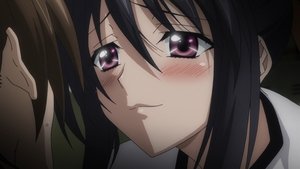 2x07 Summer! Bathing Suits! I'm in Trouble! (August 18, 2013)
---
The Occult Research Club takes over cleaning the pool to thank the student council for their help with Kokabiel, and Issei runs into a lot of trouble.
---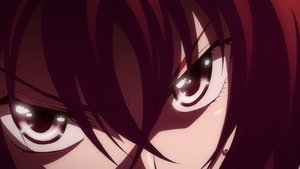 2x06 Go! Occult Research Club! (August 11, 2013)
---
The Occult Research Club fights Kokabiel and learns some shocking truths about the power struggle between the angels, fallen angels, and devils.
---
2x05 Decisive Battle at Kuoh Academy! (August 04, 2013)
---
The Kuoh Academy students fight Kokabiel and his minions to defend their school and their town.
---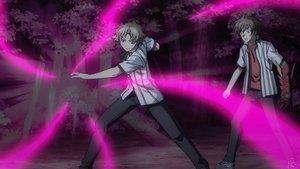 2x04 A Strong Enemy Appeared! (July 28, 2013)
---
Issei and the others team up with the church to fight Freed, but an even greater enemy appears.
---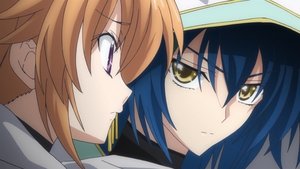 2x03 I'll Destroy the Holy Sword! (July 21, 2013)
---
Issei and Kiba fight the Xenovia and Irina, and Issei tries to deal with the consequences of their fight.
---
2x02 The Holy Sword Is Here! (July 14, 2013)
---
Issei gets another warning about the white dragon, and church followers bearing Holy Swords pay a visit to the devils.
---
2x01 Another Disquieting Premonition! (July 07, 2013)
---
Issei is back with Rias and Asia living in his house, and Kiba starts acting weird when he sees a picture of a holy sword at Issei's house.
---