High School DxD
High School DxD
High School DxD
High School DxD
First Air Date: January 06, 2012

| | | |
| --- | --- | --- |
| First Aired on | : | 2012 |
| Episodes | : | 12 episodes |
A war between heaven and hell is raging on Earth – and a hot mess of hormonal fury is raging in Issei's pants. The guy is dying to get some action. Which is funny, since his first date ever turns into a winged monster and tries to kill him. Fortunately, ridiculously curvy redhead Rias comes to his rescue. She's president of The Occult Research Club, a club that doesn't actually research the occult. They are the occult – and Rias is a Devil. She takes Issei as a more-than-willing slave and begins training him to use magic in battle against the Fallen Angels, the longtime enemies of Devils everywhere. If Issei can improve his mystical skills, he'll be able to help his hotter-than-hell master and her scorching supernatural schoolgirl friends defeat their foes. Even better, he might end up with a few sexy slaves of his own.
Episodes
1x12 I'm Here to Keep My Promise! (March 23, 2012)
---
Issei wakes up to find that the battle is over, and he has lost. Rias and the others are at a party in honor of her engagement to Riser, but with some help from Grayfia and Asia, Issei decides to crash it, rescue Rias, and bring her home with him!
---
1x11 The Acclaimed Battle Continues! (March 16, 2012)
---
Kiba becomes entrenched in battle against Karlamine, one of Riser's knights, while Akeno fights Yubelluna, his queen. Meanwhile, Issei takes on Ravel and the other remaining pieces. Rias launches an all-or-nothing sneak attack against Riser.
---
1x10 The Showdown Begins! (March 09, 2012)
---
The time for the start of the Rating Game arrives, and the contestants are transported to a battlefield in an alternate dimension. While Asia and Rias remain at their base, Issei and Koneko face the opposition, and Issei reveals his new signature move.
---
1x09 I've Begun My Training! (March 02, 2012)
---
Issei and Asia undergo a special training camp with the other household members to get ready for the upcoming Rating Game. Issei struggles to figure out what his own special characteristic is. Rias explains more about devils and the Gremory family.
---
1x08 I Pick a Fight! (February 24, 2012)
---
Issei dreams that he is marrying Rias, which leads him to get in touch with his inner dragon. Asia confesses a desire to have a deeper relationship with Issei.
---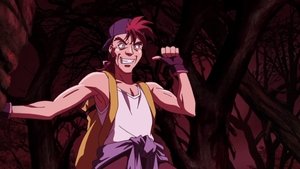 1x07 I Get a Familiar! (February 17, 2012)
---
Rias decides that it is time for Issei and Asia to have servant familiars. The school's student council visits the club room, and Issei learns that they are another faction of devils. The two groups compete to see who gets first pick of the new familiars.
---
1x06 I Work as a Devil! (February 10, 2012)
---
New living arrangements are made for Asia, who has been living in the club's room. Meanwhile, Issei begins a new training regimen with Rias to improve his physical fitness. Asia begins attending school, where she is placed in Issei's class.
---
1x05 I Will Defeat My Ex-girlfriend! (February 03, 2012)
---
While Kiba and Koneko back him up, Issei rushes in to rescue a critically injured Asia. Leaving the others behind, Raynare and Issei become engaged in a duel to the death! Elsewhere, Rias and Akeno have their hands full with Raynare's fallen angels.
---
1x04 I'm Saving My Friend! (January 27, 2012)
---
Issei is determined to get stronger. He spends some more time with Asia, but once again, their circumstances keep them apart. Issei finds out that although pawns may not be very strong, they have a power that allows them to act like other chess pieces.
---
1x03 I Made a Friend! (January 20, 2012)
---
Issei meets and befriends a girl named Asia Argento, a Sister who has arrived to serve at the town's church. Issei learns more about the chess game in which he has become a part, and the roles that he and his fellow devils play within it.
---
1x02 I'm Done Being Human! (January 13, 2012)
---
Surprise! All the members of the Occult Research Club are devils, including new-recruit Issei, who's having difficulties figuring out the whole "demonic power" thing. Maybe he'd have better luck if Fallen Angels stopped popping up and trying to kill him.
---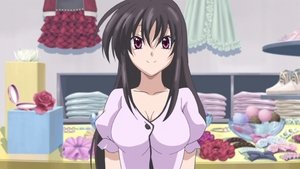 1x01 I Got a Girlfriend! (January 06, 2012)
---
Issei Hyodo's first date with his new girlfriend ends poorly when she turns into a monster and stabs him in the stomach. Luckily, he's saved by Rias, the buxom president of his school's Occult Research Club. And then, things really start to get weird...
---