High School DxD
Specials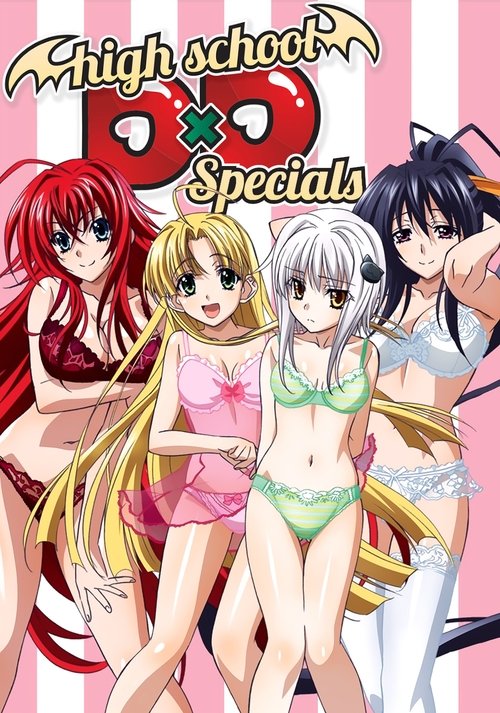 High School DxD
Specials
First Air Date: December 19, 2011

| | | |
| --- | --- | --- |
| First Aired on | : | 2011 |
| Episodes | : | 18 episodes |
Episodes
0x18 Rossweisse-sensei (January 27, 2016)
---
When Rossweisse helps Issei study for a test, it proves difficult to avoid inappropriately distracting him.
---
0x17 Steamy Grayfia (December 25, 2015)
---
Grayfia isn't quite herself when she and Issei accidentally encounter each other in the bath.
---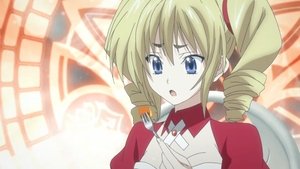 0x16 Don't Revive the Phoenix (December 09, 2015)
---
Unaired 13th canon episode of season 3. Issei goes to the Underworld to help and train Riser Phenex who has lost all confidence in himself by the request of Ravel Phenex.
---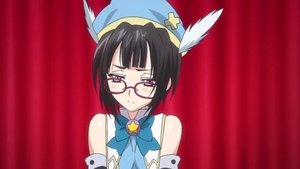 0x15 Levia-tan and So-tan ☆ (November 25, 2015)
---
Tsubaki can't decide between two magical girl costumes and convinces a reluctant Sona to try one one.
---
0x14 Koneko's Senjutsu Treatment ~Meow (October 28, 2015)
---
Koneko has a healing technique, but does Issei have the wrong idea?
---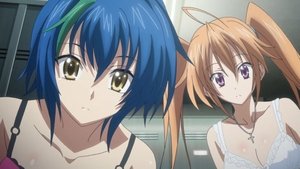 0x13 Church-Trio's Underwear Amen! (August 26, 2015)
---
Irina, Xenovia, and Asia compare their "battle underwear".
---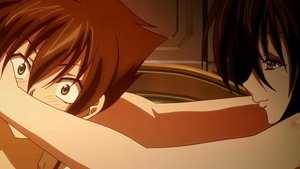 0x12 Rias and Akeno: Clash of the Women?! (July 24, 2015)
---
Rias and Akeno compete to see whose sexy roleplay has greater appeal for Issei.
---
0x11 Oppai, Tsutsumimasu! (March 10, 2015)
---
Unaired 13th episode of season 2. When Asia Argento is attacked by a monster that steals underwear, Rias Gremory, Hyoudou Issei and the rest of the gang step in to destroy it... only to be surprised by the monster's tentacle attack. As it turns out, Shidou Irina's target is not the monster but whoever has been controlling it. And so the hunt for the Legendary Sage, an underwear thief, is on...
---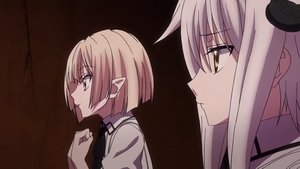 0x10 Broadcast Commemoration Special (June 25, 2013)
---
---
0x09 I'm Searching for Breasts! (May 31, 2013)
---
Unaired 14th episode of season 1. Issei gets possessed by a perverted mummy.
---
0x08 Boobs Bloom! (September 06, 2012)
---
Unaired 13th episode of season 1. A rumor is going about the school about how girls are disappearing and coming back ill and with their breast size decreased.
---
0x07 Asia Transforms! (August 29, 2012)
---
Asia wants to prove she is just as bad as any demon by using ideas found in Issei's magazines, going as far as dressing up like a harlot and seducing him, but Issei tells her to just be herself.
---
0x06 Let's Make Udon (July 25, 2012)
---
As part of the penalty from a bet, Sona and Tsubaki make udon for the Occult Research Club; however an accident makes the udon come to life in a very peculiar way.
---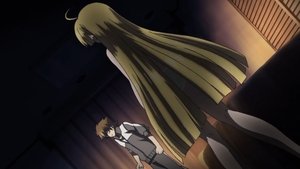 0x05 Dress Break, the Inside Story of Its Birth (June 27, 2012)
---
A few flashbacks of how Issei first found out and eventually perfected his special move, Dress Break.
---
0x04 Koneko, a Little Bolder... Meow (May 23, 2012)
---
Koneko accidentally has her personality reversed magically, making her incredibly sexually active and reversing her sexual preference.
---
0x03 Private Training With Akeno-senpai (April 25, 2012)
---
Issei is being given lessons in magic by Akeno. After getting beaten, he spills a parfait on her. She requests him to lick it off her chest. At this point, Issei wakes up in Asia's lap and gets shocked by Rassei.
---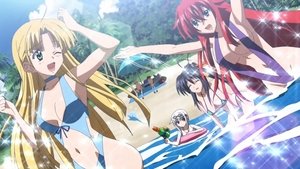 0x02 Going Sunbathing (March 21, 2012)
---
The Occult Research Club goes on a beach outing. Issei messes up applying sun lotion to Rias, and is punished by being beaten by Koneko with a baseball bat.
---
0x01 Before Harem Special (December 19, 2011)
---
---