Strong Medicine
Season 5
Strong Medicine
Season 5
First Air Date: June 13, 2004

| | | |
| --- | --- | --- |
| First Aired on | : | 2004 |
| Episodes | : | 22 episodes |
Episodes
5x22 Cutting The Cord (January 30, 2005)
---
Andy must face the questions of people opposed to her becoming Surgeon General while she struggles to get Senate confirmation. Lu's unique way of practicing medicine and their relationship challenge her chances. Kayla and Peter prepare for the next step in their relationship but struggle to find privacy. Lu reads something in a newspaper about Jonas that could change their relationship forever.
---
5x21 Implants, Transplants, and Cuban Aunts (January 23, 2005)
---
Andy treats a beauty pageant finalist and finds that she has a shocking disease caused in part by her breast implants that requires surgery. Also, Andy tries to find time to talk to her friend, a presidential aide who is visiting from Washington D.C. Meanwhile, Lu deals with the pain and struggling of immigrants when a truckload of them show up on her block and is shocked to learn that all twenty of them are pregnant. Jonas invites Lu to dinner with his extended family and Lu gets a toxic surprise. Later, Lu has difficulty finding a fuel-efficient car and a lost box could ruin her relationship with Jonas' family. Finally, Peter and Kayla try to work through the red tape of workplace romance and start a relationship.
---
5x20 First Response (January 16, 2005)
---
In a special episode of Strong Medicine, the Rittenhouse Hospital Emergency Medical Services team is introduced. EMTs Kate and Zach are attacked while trying to save a young girl's life, figure out the motive behind it, and reach a dubious resolution. Then, a multiple vehicle accident keeps them and Dr. Vanessa Burke, an African American trauma surgeon and Katie's adoptive sister, busy. A chemical spill threatens the lives of those in the accident and a guilty driver makes an impulsive decision. Meanwhile, a pre-teen in the accident needs a transplant and Katie and Lu search homeless shelters for a match. Even after they find one, they still face some difficulties. Vanessa amputates the legs of a man who begged her to let him die and must convince him that life without legs is still worth living.
---
5x19 Foreign Bodies (January 09, 2005)
---
Lana finds a crafty way to help one of Lu's patients, a construction worker with a brain tumor, raise enough money for a necessary surgery. Andy treats a woman who needs to have surgery to save her life. However, the woman refuses to have the surgery performed until she meets her first grandchild, who is about to be born in Paris. Peter tries to find the father of a patient's child.
---
5x18 Virgin Birth (December 12, 2004)
---
With Christmas only a few days away, Lana goes on a frenzy decorating the clinic and organizing a Secret Santa gift exchange. However, when a plan to set up Peter and Kayla backfires, she has a lot of explaining to do. Meanwhile, Lu delivers a virgin surrogate mother's baby but when the parents find out something about the baby, they do the unthinkable. Also, Andy must find a young girl who may die if she doesn't get treated for a deadly disease she may have.
---
5x17 Code (December 05, 2004)
---
Andy is considered for the prominent Chief of Surgery position (after the current Chief retires) and discovers a competitor bribing members of the board which is going to decide on a replacement. In the midst of this, she must decide whether or not to perform a potentially career-hurting dangerous surgery on a pregnant woman run over by an SUV driver talking on their cell phone. Meanwhile, Lu battles a company that wants to take her financially-deprived patient's cells to find a cure for leukemia without paying her. Also, Lana finds romance over dog residue.
---
5x16 Graft (October 31, 2004)
---
On a stormy Halloween night, a 7 year old girl suffers a serious burn while trick or treating and the only person who could possibly save her life by giving her a skin transplant is her twin sister. Lu must decide if it is ethical to ask the young girl to proceed with such a risky and painful procedure. Meanwhile, Lizzy and her friends witness a crime in the hospital morque while Peter and Lana get the hospital into the Halloween spirit.
---
5x15 A Dose of Reality (October 24, 2004)
---
Lu and Andy treat 3 patients that have similar symptoms but seem to have nothing in common. Meanwhile, Andy must meet face-to-face with the drunk driver who killed Milo. Andy is horrified when Jesse befriends him after he gives a speech about the dangers of drunk driving at her school. Meanwhile, Jonas is investigated for insider trading. Later, in a shocking climax, Jesse is in a drunk driving accident.
---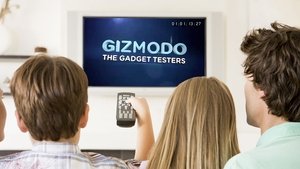 5x14 Selective Breeding (October 17, 2004)
---
Lu treats a young patient with Bi-Polar disease which causes her to act hazardously violent. Her mother must decide whether to keep her or give her up to a mental institution. Meanwhile, Andy helps a woman have an invitro fertilization. She uses new technology to help the couple have a boy because of a genetic female-only disease in the family but later a web of lies and deceivements is revealed. Peter gets jealous when Kayla dates a man he volunteers for at a zoo.
---
5x13 Body Mass Increase (October 10, 2004)
---
Lana bets her pink feather pen that she'll sign up more people than a friend will for the Rittenhouse Breast Cancer Walk. She faces some difficulties, however, and goes to extreme measures to get people to sign up. Lu tells a teenaged patient that she is pregnant and she in turn tells Lu that Lu's son Marc is the father. In a shocking ending, the girl reveals a horrifying secret. Andy, meanwhile, takes action when Lizzy's friends receive ""fat letters"" and instead makes the school food healthier when Lizzy starts to severely diet.
---
5x12 Cinderella in Scrubs (October 03, 2004)
---
Andy diagnoses a patient with uterine cancer. The patient had gone to nine other doctors and all of them had declared her perfectly healthy as they didn't give her the test needed to diagnose the cancer. She is furious and sues her insurance company. In the end, she does something that will shock you. Meanwhile, an adoptive mother of a 5 year old daughter may be forced to return her to her former-drug addict mother who abandoned her at Rittenhouse 5 years before.
---
5x11 Like Cures Like (September 26, 2004)
---
A victim of a mysterious accident suffers severe brain damage. Kayla, Andy, and the head neurologist at Rittenhouse, along with his wife, must help him decide whether or not he should have an experimental and potentially life-threatening surgery that would place a chip in his brain. When he concentrated, the chip would put his thoughts on a computer screen. His wife worries that he will agree to do the surgery in the hope that he won't survive it. Peter treats a woman with allergies in a surprising way and has devastating results. After giving a patient of Lu's with a less than reputable job a ride home, Bob is in the doghouse and Lana teachs him a lesson he doesn't need to learn.
---
5x10 Life in the Balance (August 22, 2004)
---
An estranged sister must work up the courage to ask her Olympic gymnast sibling to donate her liver to save her life. Andy and Kayla help a clinically depressed and struggling resident get back on track after a suicide attempt. Lu tries to convince Jonas not to build a large discount multi-purpose store in her neighborhood as it would close down many of the mom and pop stores that had been there for years.
---
5x09 Prophylactic Measures (August 15, 2004)
---
Lu is asked to perform physicals for actors and actresses who are shooting ########### videos. She accidentally tells an actress that she has contracted gonorrhea while she is in the middle of shooting a scene and everybody there hears because the studio has microphones everywhere. Andy loses control of herself in the ER when she is unable to save the life of a woman. She decides she has Post-Traumatic Stress Disorder because of her guilt over not saving Milo's life even though there was no way she possibly could have.
---
5x08 Bleeding Heart (August 08, 2004)
---
Dr. Campbell is asked to write an endorsement for a new book about female heart health written by a friend and patient. After the author dies of a heart attack, her husband refuses to publically announce her cause of death because he fears it would hurt sales of the book even though her diet had nothing to do with her death (she had heart disease). Lu is shocked when three high school girls come into the ER with similar and shocking symptoms that point towards poisoning.
---
5x07 Healing Touch (August 01, 2004)
---
Kayla is frustrated when a patient refuses to let her treat her due to her race and her intern status. Andy refuses to treat her and insists that Kayla handles the patient. A complaint is filed against Andy because she refused to treat the patient. A new doctor at Rittenhouse must take over Milo's patients and replace him in the hospital.
---
5x06 Goodbye Slash Rest in Peace (July 25, 2004)
---
Andy worries about a patient who continues to ask for surgery to make her breasts perfect even after she has had many surgeries. Andy warns her patient that if she continues to have more surgery she could make it harder for machines to detect a possible sign for breast cancer due to the fact that she has a lot of scar tissue. Andy believes her patient may have a body-image disorder and is worried that her patient could go to extreme measures to improve her body image. Lana's computer breaks down with Marc's thesis on it and Lana, Peter, Ben, Lu, and him must pull an all-nighter to get it done and get the thesis done and turned in in time. Lu must say good-bye when Ben is transferred to Miami and Marc goes away to college.
---
5x05 Fractured (July 18, 2004)
---
Andy is surprised when ex-husband Les shows up unexpectedly after Lizzy has her knee operated on after a soccer accident. Les learns that his wife is dating Milo. Andy invites Milo to dinner to meet Les and is shocked by the tragedy that ensues. Andy meanwhile treats a prominent judge for hearing loss and has trouble figuring out the cause of it.
---
5x04 Cape Cancer (July 11, 2004)
---
Andy and Milo are invited to stay in a beachside cabin owned by a patient of Andy's in a beachside vacation community. The vacation gets interrupted when a young boy suddenly becomes very ill with similar symptoms to Andy's patient who has cancer. Andy is furthur shocked to learn that 9 other residents of the town have died from cancer.
---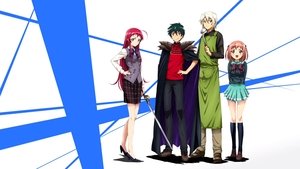 5x03 Omissions (June 27, 2004)
---
Dr. Campbell treats a patient for what she believes is alcoholism but she won't admit to her drinking problem. The patient's daughter goes to desperate measure to get her mom to stop drinking. Another of Andy's patients needs to get a kidney transplant but nobody in her family is a match. Tammy's mom then reveals a horrible secret that could save her daughter's life. Meanwhile, Lu, Lana, Peter, and Ben go out on the streets to find out what is threatening the lives of young infants.
---
5x02 Touched by an Idol (June 20, 2004)
---
Andy tells a famous rock star and a patient to rest and cancel some of her concerts because of fatigue. The rock star invites Lu's young patient who has a terminal disease to spend the day with her. Lu's patient's mother directs a terrible accusation at the rock star. Ben starts a concierge service to keep the clinic open after it faces financial difficulties.
---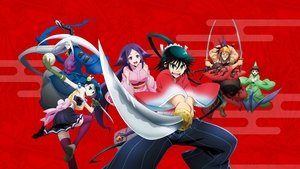 5x01 Positive Results (June 13, 2004)
---
Nick is transferred to Manhatten General. Ben's HIV test has a positive result. Also, Ben hires his ex-wife to make up for the damage he caused to her career. Andy learns that her daughter Jesse's friend is addicted to cough syrup. Kayla Thorton, a new intern, is pushed into the hustle and bustle of the ER. She gets into trouble when she asks a girl if she is sexually active in front of her mother and things go terribly wrong. Jesse gives her friend CPR to save her life after she loses consciousness due to consuming too much syrup. Andy feels responsible for the incident because Jesse's friend was in her care.
---