Strong Medicine
Season 4
Strong Medicine
Season 4
First Air Date: June 15, 2003

| | | |
| --- | --- | --- |
| First Aired on | : | 2003 |
| Episodes | : | 22 episodes |
Episodes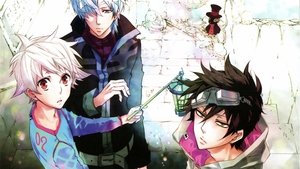 4x22 Quarantine (February 15, 2004)
---
Lu treats a patient who may SARS the doctors tell patents about SRS as they wait for the lab tests. Ben comforts a patient. Andy worries that she will lose Jesse if she moves to California.
---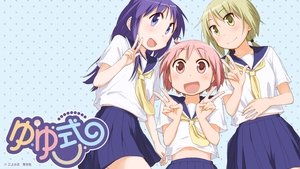 4x21 Identity Crisis (February 08, 2004)
---
Ben Sanderson wants to cut screening tests for newborns. A patient of Lu's thinks a patient of Andy's is a fugitive but doesn't believe it. Everyone worries if they will have jobs if Octavian Systems takes over Rittenhouse. Andy is asked to stay on a Rittenhouse, and fights for Dr. Jackson's job.
---
4x20 The Real World Rittenhouse (January 25, 2004)
---
Lu treats a young girl for E. Coli who may have contracted E. Coli from eating undercooked food. Lu meets Ben Sanderson, a man who works for the company that owns Rittenhouse and wants to film the doctors as they work in order to get more donations for the RWHC. Meanwhile, Andy treats a woman who has been trying to have a baby and learns a shocking secret about her Southern past. Also, Lana gives Lu and Andy's patients advice, leading to amazing results.
---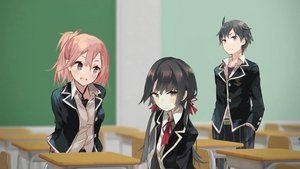 4x19 Weights and Measures (January 18, 2004)
---
A friend of Marc's may be being abused by her boyfriend. Lu treats an HIV-infected woman who looks sicker than she is. An obese couple persues gastric bypass surgery. Dr. Jackson sends Nurse Riggs on an unusual assignment that may turn into another career.
---
4x18 Ears, Ho's and Threat (January 11, 2004)
---
An Indian heiress with a deformity turns to Andy for treatment so that her parents can arrange a marriage for her. Things get complicated when the woman realizes that she will lose the freedoms she has been afforded because of her imperfection. Also, Lu helps an older woman with Alzheimer's use her past for her own benefit. Meanwhile, Andy counsels a young woman who is seeking ""revirginization"" surgery.
---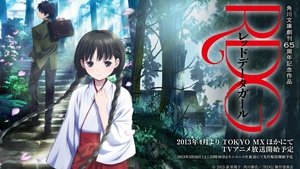 4x17 Seize the Day (December 14, 2003)
---
Lu deals with the schizophrenic mother who takes her five year old girl who suffers from epilepsy off of her medications in favor of a ""ketogenic diet"" which has stopped all the seizures. Additionally, Andy and Lu have a friendly competition when each one of their patients is studying for a spelling bee. Andy also has to adjust to spending her first Christmas holiday without the kids.
---
4x16 Prescriptions (December 07, 2003)
---
A drug company is offering cash to participants testing a new anti-smoking drug and one of Lu's patients has a very favorable response. An advice columnist Andy is treating loses her ability to read after surgery. One of Bob's daughters needs to be taught swimming for gym class. Lana watches over an elderly senile woman who was left at the clinic with a note. Peter is giving flu shots and a patient has a bad reaction. Andy and Milo Morton have trouble reconciling their busy schedules.
---
4x15 Coming Clean (November 09, 2003)
---
When Andy encounters a young woman with amnesia and her fiance, she must decide which secrets should remain untold. Meanwhile, when a pregnant patient refuses to stop using drugs, Lu faces an ethical dilemma and must decide whether to intervene.
---
4x14 Love and Let Die (November 02, 2003)
---
Lu helps a terminally ill patient's family deal with the complicated issues surrounding assisted suicide. Meanwhile, when Andy helps a young couple figure out why they are unable to conceive a child, she stumbles upon a cause that changes their lives forever. As Andy and Milo's relationship becomes serious, he invites her to dinner with his parents. However, Milo's mother, Eve, is less than thrilled with Andy being the new woman in his life.
---
4x13 Skin (October 12, 2003)
---
After Andy saves the life of a gunshot-wound victim, she and Robert must decide whether to accept a donation to the health center from the patient's less-than-reputable father. Meanwhile, Lu helps a breast cancer survivor to overcome her fears about body image and dating after a mastectomy. Also, while planning Jesse's Sweet Sixteen birthday party, Andy must come to grips with the impending financial limitations that her divorce will place on her family. When one of Andy's patients suffers from a heart attack, she and Lu disagree about the cause.
---
4x12 Jeaneology (October 05, 2003)
---
Andy and Lu put their heads together when each of their patients show signs of being poisoned. It appears their exposure to chemicals may turn out to have more to do with where they shop. Lu tries to mediate between an alcoholic and the daughter offering a piece of her liver for transplant.
---
4x11 Maternal Mirrors (September 14, 2003)
---
When a patient of Andy's takes a turn for the worse under Lu's watchful eye, the two doctors butt heads over whether proper procedure was followed. Meanwhile, Andy questions whether or not she can trust her oldest daughter. Also, when Andy and Morton try an experimental xenotransplant (using the heart of a chimpanzee), Peter questions the rights of the animal.
---
4x10 Bad Liver (September 07, 2003)
---
When Lu's (Rosa Blasi) patient receives a desperately needed transplant, Andy (Patricia Richardson) has designs on the discarded liver. Also, when one of Lu's patient's ex-con husband returns home after more than three years in prison, he may be suffering from more than depression. Meanwhile, Andy considers taking her relationship with Dr. Morton (Richard Biggs) to the next level while Lana's (Jenifer Lewis) life is turned upside down when someone from her past returns. Dr. Biancavilla (Brennan Elliott) faces a moral dilemma when a paramedic friend is pricked by an IV drug user's needle.
---
4x09 Speculum for a Heavyweight (August 17, 2003)
---
Dr. Campbell files for divorce from her husband while battling a cough. Lu tries to stop a boxer from fighting her next match. Lu tries to get Andy to look at her but she thinks it's just allergies. Andy treats Blain who doesn't feel good. Lou looks at Lyla who has SIS (Second Impact Syndrome) and wants Lyla to stop boxing because her next match could kill her. Lu heads to the boxing ring to ask Lyla to stop and doesn't listen. Blain learns she has ATL (Adult T-Cell Leukemia.) Lu tries to track down Andy's chest x-ray thinking she may have Lung Cancer. Dr. Campbell learns she has lung infection.
---
4x08 Temperature's Rising (August 10, 2003)
---
As a heat wave hits Philadelphia, Andy & the staff will need to get used to its disaster plan to cope with heat wave. Claire a patient of Dr. Campbell is told she will develop Alzheimer's disease within 10 years, she also wants to have a baby. Andy & tells her kids about Dr. Morton, her kids question why she can't make time for kids. Clare worries that her kids might have the gene PGD (the gene that leads to finding Alzheimer's early.) A young girl with Down's Syndrome tells Lu she shot a girl to get in a gang. The mother later tells Lu that she had her 16 year old (with Downs Syndrome) confess to the crime to protect her sister who actually committed the crime.
---
4x07 Vaccinations (July 27, 2003)
---
A smallpox vaccine for a hospital worker leads to life-threatening complications for her child. Also, Andy helps a premature baby unknowingly save the life of her mother.
---
4x06 Misdiagnosis Murder (July 20, 2003)
---
Lu faces an ethical dilemma about her doctor/patient confidentiality when an abused, pregnant woman appears to be missing. Andy confronts a doctor whose chauvinism may have cost a patient her life.
---
4x05 Breathing Lessons (July 13, 2003)
---
Lu fears that a little girl who keeps getting injured might be being physically abused by her dad. Andy suspects her nanny is stealing valuables from the house. Peter gets through to an insensitive husband of a pregnant woman about the pains of carrying a baby.
---
4x04 Rash Decisions (July 06, 2003)
---
Andy finds out that a TV chef has leperachy when she develops a rash. Lu must decide between avenging Mickey's death and her own beliefs about the death penalty and honesty when she is asked to testify in the defense of his murderer who clearly is mentally unstable. Lu also is shocked when she discovers her neighbor's body and corruption in the Philadelphia Police Department.
---
4x03 Heartbeats and Deadbeats (June 29, 2003)
---
Andy and Milo treat a woman with an enlarged heart and conflict about what surgery to perform on her. Lu gets angry with Marc after he stays out until after midnight and insists that she babysit him until he is more responsible. Andy tells a sexually active elderly woman that she has HIV. Lu finds out about a terrible hospital error when trying to find a matching bone marrow for a young leukemia patient. Lana and Peter search the inner city for a woman whose aorta could burst at any time and face some frustrating difficulties.
---
4x02 Emergency Contacts (June 22, 2003)
---
Lu faces the doctor that raped her when he needs surgery that can save his life. Peter goes out with a woman who has terminal diabetes.
---
4x01 The Hero Heart (June 15, 2003)
---
In a surprise twist following the suspenseful season finale cliffhanger, Mickey jumped in front of Lu and took the bullet for her; saving her life. Lu quickly rushes him to the hospital but little can be done to save his life besides putting him on a respiratory machine. Andy and Bob try to convince Lu to take him off the respirator. While Lu deals with the emotional trauma of Mickey's death, Andy tries to perform an experimental procedure on a baby in a bubble but is interrupted by Bob with news that the FDA has un-approved the procedure. Meanwhile Andy gets herself into a bureaucritical battle when she tries to get a patient who has no health insurance a free heart transplant. Also, Andy must tell Lizzy and Jesse that she and Les are getting a divorce and that he is moving across the country.
---