Strong Medicine
Season 2
Strong Medicine
Season 2
First Air Date: July 15, 2001

| | | |
| --- | --- | --- |
| First Aired on | : | 2001 |
| Episodes | : | 22 episodes |
Episodes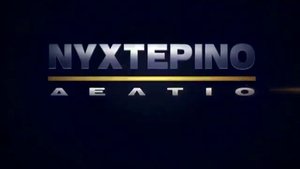 2x22 Recovery Time (March 03, 2002)
---
Lu tries to cope with the aftershocks of her rape, she finds her life spinning out of control. Her rage causes Robert to dismiss her from Rittenhouse, and at home her son Marc barely recognizes her. Meanwhile, one of Dana's patients agonizes over whether to continue with in vitro fertilization, which will likely hasten the progress of her deadly disease, LAM.
---
2x21 Trauma (February 24, 2002)
---
Lu copes with the trauma of being raped by devoting her thoughts to a patient who accidentally overdosed on over-the-counter cough medicine. Dana, meanwhile, grudgingly turns to Dr. Kilner for advice about a pregnant woman with colon cancer.
---
2x20 Rape Kit (February 17, 2002)
---
Lu is raped by Rittenhouse's star surgeon — but he insists that the sex was consensual. Meanwhile, Dana attempts to help a critically injured woman whose car crash may or may not have been an accident.
---
2x19 Type and Cross (January 20, 2002)
---
The Rittenhouse doctors cope with a blood shortage in Philadelphia. Dana helps a patient who unknowingly contracted hepatitis from her husband, and Lu deals with a family of illegal dog fighters who have Lyme disease.
---
2x18 Shock (January 13, 2002)
---
Striking nurses send the hospital into chaos, forcing Dana to withhold an experimental treatment for a dying baby. Also, an abused patient of Lu's is turned away.
---
2x17 Precautions (January 06, 2002)
---
Dana is troubled when a patient requests new breast implants immediately after her first ones rupture. Elsewhere, Lu fears for the life of a wanted criminal's sickly newborn.
---
2x16 Black 'n' Flu (December 09, 2001)
---
Lu's return to her college alma mater is marred by an outbreak of meningitis. At the clinic, Dana develops symptoms suggesting she is pregnant.
---
2x15 Bloodwork (December 02, 2001)
---
Dana counsels a woman and her emotionally distant son, who are both being treated for lead poisoning. Also, Lu goes to bat for a stenographer with carpal-tunnel syndrome.
---
2x14 Hot Flash (November 18, 2001)
---
A pregnant and very ill pro-life politician has her principles put to the ultimate test when the only treatment that will save her life will result in losing her baby. Meanwhile, a patient of Lu's who is trying to pass herself off as a much younger woman is hampered by the inconvenient arrival of menopause.
---
2x13 Silent Epidemic (November 11, 2001)
---
Dana suspects an Amish woman is infected with mad-cow disease; and Lu treats Lana for a sexual dysfunction stemming from her days as a prostitute.
---
2x12 Accidents (October 21, 2001)
---
Dana waits for Nick to decide when they will get married, and treats a figure skater who's determined to compete in the Olympics despite being diagnosed with osteoporosis. Elsewhere, Lu takes an instant dislike to her son's new girlfriend's father (Don Michael Paul). Lana looks forward to graduating from high school. Peter finds his new romantic relationship to be fleeting.
---
2x11 Systemic (October 14, 2001)
---
Dana debates whether she should risk her relationship with Nick to comfort a terminally ill flame from her past, while Lu faces off against a Philly police officer who mistook a diabetic for a drunk driver.
---
2x10 Zol Zein Gezint (October 07, 2001)
---
A patient of Dana's gives birth to twins — one baby is black, the other is white. And Lu suspects that a woman with chronic back pain is addicted to prescription drugs.
---
2x09 Control Group (September 16, 2001)
---
Robert's wife's battle with MS becomes more difficult, so he asks Dana to try a new experimental drug on her. Lu treats a young Korean woman for anorexia.
---
2x08 Rebirth (September 09, 2001)
---
A woman hoping to form a maternal bond with her adopted teenage daughter ignores Dana's advice and proceeds with plans to re-create the child's birth. A second patient of Dana's seeks Lu's care after falling on hard times. Outside the hospital, Marc is caught cheating at school.
---
2x07 Impaired (August 26, 2001)
---
An Alzheimer's patient attempts to maintain custody of her 15-year-old son with Down syndrome, and a domestic diva puts the health of her unborn child at risk.
---
2x06 Relief (August 19, 2001)
---
Philadelphia baseball fans blame Dana when the home team loses a crucial playoff game. Lu cares for a piano prodigy with scleroderma, a potentially fatal disease that hardens the body's organs. Peter helps a retired research chimp find greener pastures.
---
2x05 Attachments (August 12, 2001)
---
The parents of conjoined twins refuse to have them surgically separated, even though that means they may both die. Lu suspects a leukemia patient may have attempted suicide by starting a fire. Peter is concerned about a patient with a severe rash on her arm and suspects it to be the some kind of virus. Dr. Jackson feels that Rittenhouse needs a good safety & emergency plan and he puts Lana in charge of it.
---
2x04 History (August 05, 2001)
---
Lu travels to Puerto Rico, where her beloved grandmother urgently needs a bone-marrow transplant to survive. As the headstrong doctor copes with this life-or-death situation, she flashes back to her days as a resident, recalling her first meeting with Peter and Lana. Mary J. Blige guest stars as a moody blues singer named Simone.
---
2x03 Gray Matter (July 29, 2001)
---
Dana's bedside manner is put to the ultimate test when a former high-school rival comes to her for treatment. A nurse considers suing the hospital after she tests positive for the HIV virus following an incident in the ER.
---
2x02 Adverse Reactions (July 22, 2001)
---
After denying employment to a candidate who is both overqualified and overweight, Robert faces off against a civil-rights lawyer famous for her plus-size clientele. Elsewhere, Dana comes under fire from the Army when she diagnoses a 14-year veteran with Gulf War Syndrome. Lana cares for the newborn son of a neighborhood streetwalker.
---
2x01 Donors (July 15, 2001)
---
The second season begins with Dana and Lu at odds over the fate of a dead college student's fertilized eggs. The day is further complicated by the arrival of Peter's mother, who clings to the idea that her heterosexual son is gay. Elsewhere, a dying patient and her husband wait impatiently for a donor heart and Nick's appointment to the ER staff is in doubt.
---