Strong Medicine
Season 1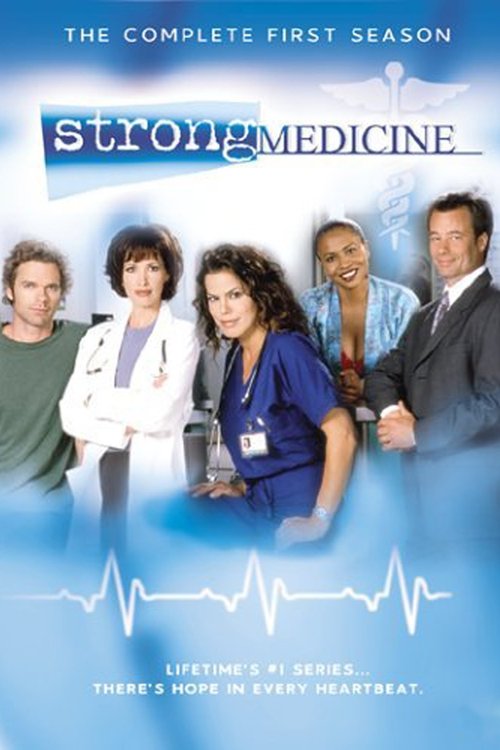 Strong Medicine
Season 1
First Air Date: July 23, 2000

| | | |
| --- | --- | --- |
| First Aired on | : | 2000 |
| Episodes | : | 22 episodes |
Episodes
1x22 Mortality (March 11, 2001)
---
A mother goes on a hunger strike in the hopes of saving her son from being executed. And when something goes wrong in the OR, Dana wonders whether it's time for her to leave Rittenhouse.
---
1x21 Wednesday Night Fever (March 04, 2001)
---
It's an all-nighter for Lu at Rittenhouse — and there's not a moment's rest. Robert's wife, Susan, is back in the hospital as her MS progresses. A baby is kidnapped — from a pregnant mother's womb. And Lana's blind date ends in the ER.
---
1x20 Drugstore Cowgirl (February 25, 2001)
---
Dana cares for a dying patient who has been disguising herself as a man in order to fulfill her calling to the priesthood. Lu prescribes Demerol for a woman suffering from sickle cell anemia, but the woman's local pharmacy will not carry high-priced drugs for fear of robbery.
---
1x19 Childcare (February 18, 2001)
---
Dana Stowe must help a family consider if they should take Scarlett off of life support because of the disease she has. Scarlett has expressed to her husband that she does want life support, however her mom says her daughter doesn't want life support. Dr. Lu Delgado tries to help a Mom understand that she didn't prescribe medicine to help her daughter speak after not hearing anything from her daughter in two years. Dana tries to comebat her fear of flying and needs to do deliver a baby from 3,000 feet in the air.
---
1x18 Complications (January 21, 2001)
---
When a 12-year-old girl is diagnosed with oral gonorrhea, she tells Lu (Rosa Blasi) that she got it from her teacher. Lana (Jenifer Lewis) takes on a new role at Rittenhouse: that of patient. Two of Dana's patients deliver babies — and both newborns have the same father.
---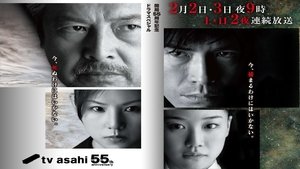 1x17 Maternity (January 14, 2001)
---
Environmental toxins in a low-income housing unit trigger early menopause in one of its 25-year-old residents. A new mother spirals into depression and runs away from home. Dana meets Nick's mother.
---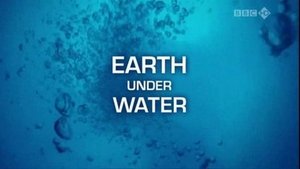 1x16 Fix (January 07, 2001)
---
A journalist comes in with an infection on her foot and Dana(Janine Turner)realizes that she is actually a closet heroine addict. Lu (Rosa Blasi) is called to the emergency room when her patients, a deaf family, are brought in following a fire in their apartment building. She worries about their safety and suggests a risky ear surgery for them — but the husband disapproves. Lu brings her boyfriend home to meet Marc(Chris Marquette).
---
1x15 Blessed Events (December 17, 2000)
---
It's Christmas at Rittenhouse Hospital. A woman engaged to be married finds out she's pregnant — even though she's a virgin. Robert fires a kitchen employee, assuming her to be drunk on the job. Lu later diagnoses her with Lou Gehrig's disease. Lu's son Marc develops a crush on a runaway teen.
---
1x14 Side Effects (December 10, 2000)
---
A mother- and father-to-be clash over whether or not to allow Dana to perform in utero surgery to correct a birth defect on their unborn son. Lu must decide whether or not to get involved when a woman she was treating for schizophrenia is charged with murder.
---
1x13 Second Opinion (December 03, 2000)
---
Lu (Rosa Blasi) and Dana (Janine Turner) intervene when a woman with a controversial bone and muscle disease is denied her disability claim. And Dana gets in the middle of an immigration dispute when she finds out that the physical damage on a 15-year-old sexual assault victim was actually inflicted by the girl's parents.
---
1x12 Brainchild (October 29, 2000)
---
A woman's advanced Parkinson's disease forces Dana and Robert to decide whether to perform a controversial fetal cell transplant. Peter's stint as a nude model leads to a romantic interlude with an aspiring painter whose muse puts her in the emergency room. When Lu treats one of her son Marc's classmates for a broken wrist, she discovers that alcohol has hit junior high.
---
1x11 BRCA2 (October 15, 2000)
---
Dana takes a leave from the clinic to help her mother through a double mastectomy. Lu's impromptu safe-sex speech at a prep school's career day puts her in the middle of a legal dispute over a date rape. Peter's ""alternative"" approach to pain management for a patient with Hodgkin's disease gets them both arrested. And Dana and Lu must each decide how much they want to know when they are both tested for the mutated BRCA1 and BRCA2 genes that would reveal a predisposition to breast cancer.
---
1x10 BRCA1 (October 15, 2000)
---
It's Breast Cancer Awareness Weekend at the Rittenhouse Hospital Women's Clinic, where Lu (Rosa Blasi), Lana (Jenifer Lewis) and Peter (Josh Coxx) are hosting a dance-a-thon and a free mammogram clinic. When one woman's mammogram reveals a lump, she must choose between losing both her breasts and losing her job. After Dana (Janine Turner) delivers the unexpected results of her breast cancer clinical trial, she learns the very disease that's defined her career has now hit too close to home.
---
1x09 Dependency (October 08, 2000)
---
Dana goes underground to help the wife of a high-powered real estate developer whose financial grip on his spouse is making her black and blue. Meanwhile, Lu comes between an orphaned boy with attention deficit disorder and his foster guardian when she finds the Ritalin she prescribed has fallen into the wrong hands. Lu finds a bit of romance over a Philly cheesesteak.
---
1x08 Miracle Cure (September 10, 2000)
---
When a command pilot learns she has a brain disorder she must learn to cope with not being able to fly a plane anymore. Dr. Stowe tells Jane that it would be wise to quit her job as an airline pilot before her disease progresses to where she will be unable to do her job properly. Dana questions whether or not to put her patient's privacy at risk as well as her own career as a doctor by telling the airline that she can't do her job anymore due to her illness.
---
1x07 Do No Harm (September 03, 2000)
---
After a councilwoman comes to the clinic to see Dr. Dana Stowe, Lu Delgado is trying to get gang members who are angry at the Councilwoman because they are unable to get insurance. The gang members continue arguing with the councilwoman who isn't interested in what they have to say. Seconds later an unknown gunmen began shooting at the clinic and Dana's patient is accidentally shot and is in need of immediate medical attention. The operation helps Dana's patient learn a valuable lesson. Also in this episode, Peter treats a woman who goes berserk at the shooting in the clinic. He later finds that she grew up in Cambodia during the war. But she may be suffering from more than pain from the memories.
---
1x06 Drug Interactions (August 27, 2000)
---
Dana has big problem on her hands when Susan Jackson comes to the hospital with bruises. Dana wonders if Robert Jackson gave her the bruises because their marriage problems. Dana gets the feeling Susan may not be telling her all she knows. After Dana learns Robert found his wife at the bottom of the stairs Susan tells that had double vision leading Dana to believe Susan might have Multiple Sclerosis.
---
1x05 Performance Anxiety (August 20, 2000)
---
Lu coaches a teenage basketball team and is troubled when a player faints at a game. She later finds traces of steroids in her blood and wonders if the entire team is on the drugs. Dana is mystified when a complete stranger shows up in the ER with Dana's name and phone number in her purse. Dana must make a difficult decision for the women and regrets that she can't find her family so they can decide.
---
1x04 Second Look (August 13, 2000)
---
Dana's former beauty queen patient doesn't think her husband finds her attractive and insists on having extensive plastic surgery. Dana refuses to perform the surgery but when Terri Ann lands in the ER, she begins to doubt her decision. Peter tries to figure out why a transvestal is having side effects of menopause and counsels Marc about one of the stickier issues of adolescence. Lu and Lana try to find an appropriate punishment for two young teenagers who spray graffiti outside the hospital.
---
1x03 Misconceptions (August 06, 2000)
---
Dana treats an HIV positive patient of Lu's when Lu is out of the clinic and learns that his mother took him off the HIV medication with Lu's permission. She is furious and reports the mother. Although the boy suffers terrible side effects from the medication, Dr. Bob Jackson insists that he be put back on it. Dana falls for her handsome intern.
---
1x02 Preexisting Conditions (July 30, 2000)
---
As Dana & begin to work together, Dana has to tell a surrogate couple that their unborn baby has a defect that will cause it to be mentally disable. After the surrogate couple tells Dana they will put the baby up for adoption. Dana tries to get the biological mother, who can barely afford to take care of her other children, to keep her baby. Lu finds out that a woman who claims to have had a hysterectomy has not.
---
1x01 Pilot (July 23, 2000)
---
Dr. Lu Delgado is running out of money to run her free clinic by herself. When Lu goes to prestigious Rittenhouse Hospital to ask for assistance, famous O.B.G.Y.N./surgeon Dr. Dana Stowe blames Lu for ruining her breast cancer study to find a cure for cancer after Lu tells a woman her opinon about test studies. Dana later is asked by Chief of Staff Dr. Bob Jackson to tour Lu's clinic and see if the clinic should get funded by Rittenhouse . Dana tells one of her patients that she has ovarian cancer and that she will not be able to have any children even though she has the desire to. In the end, Dr. Lydia Emerson comes up with the perfect solution to Lu's problem.
---