The Following
Season 1
The Following
Season 1
First Air Date: January 21, 2013

| | | |
| --- | --- | --- |
| First Aired on | : | 2013 |
| Episodes | : | 15 episodes |
Season one drags Ryan back into a world of horror, when the FBI reaches out to him in the wake of serial killer Joe Carroll's escape from death row. Challenged with an ever-growing web of murders, Ryan and the FBI soon discovered they were up against not one killer, but a cult of killers directed by Joe.
Episodes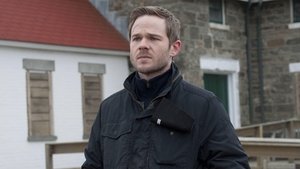 1x15 The Final Chapter (April 29, 2013)
---
In the explosive Season One finale, Ryan races to stop Joe Carroll before his endgame reaches a deadly conclusion. Meanwhile, Joe leads Claire to a special location and the ultimate showdown between good and evil takes place.
---
1x14 The End is Near (April 22, 2013)
---
Ryan, Parker and Weston prepare to storm the follower's mansion, but Joe already has an escape plan in action. Meanwhile, disguised followers create a diversion at the town evacuation center, which causes panic among the residents and leads to a dangerous kidnapping of one FBI official.
---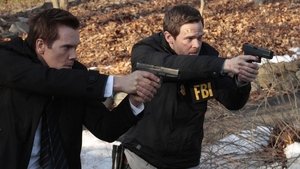 1x13 Havenport (April 15, 2013)
---
The Havenport Police Department is brought onto the case and Roderick's role as sheriff is called into question, which leads him to make a shocking decision that threatens the safety of Joey. Meanwhile, Ryan goes against the FBI, hoping to gain the trust of one of Joe's followers.
---
1x12 The Curse (April 08, 2013)
---
Ryan and the FBI discover a follower who might be able to lead them to Joe Carroll's location. Agent Weston returns to the case but his run-in with the cult may have had a bigger impact on him than anyone originally thought. Meanwhile, Claire and Emma come face-to-face for the first time since Joey's kidnapping.
---
1x11 Whips and Regret (April 01, 2013)
---
After losing Claire to Joe's followers, Ryan and Parker attempt to recover while the FBI tracks down an undercover location that may have dark ties to Joe's following. Meanwhile, Claire adjusts to life at the follower's mansion and has an unexpected reunion, while Emma and Jacob continue to deal with Emma's betrayal.
---
1x10 Guilt (March 25, 2013)
---
After discovering Claire's location, Joe sends two followers to capture her, but Ryan may be one step ahead. Meanwhile, Jacob struggles with recent decisions causing his reunion with Emma to be less than ideal. Also, a relationship from Ryan's past plays a significant role in his future.
---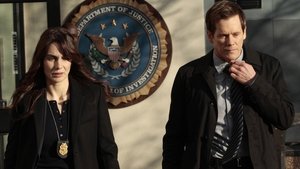 1x09 Love Hurts (March 18, 2013)
---
With Weston still in the hospital, Ryan and Parker attempt to outsmart their new leader Nick as a way to continue their search. In a surprising move, Joe reaches out to Ryan to demand Claire's location and reveals that he will go to great lengths to lure her out of FBI custody. Meanwhile, followers from the past make a shocking return.
---
1x08 Welcome Home (March 11, 2013)
---
With Joey Matthews still missing and the search for Joe Carroll escalating, the FBI brings in Nick Donovan to run lead on the case, much to Ryan and Parker's dismay. Meanwhile, a follower from the past meets up with Joe Carroll, and their plans have a life-threatening result.
---
1x07 Let Me Go (March 04, 2013)
---
With the help of attorney Olivia Warren, Joe Carroll makes a case against Ryan and the FBI to be transferred to a different facility, but Ryan suspects a larger plan may be at play. Meanwhile, Emma and Joey arrive at a meeting point and come across another one of Roderick's men who has a secret of his own.
---
1x06 The Fall (February 25, 2013)
---
Joe Carroll's true intentions are revealed through a new follower, Charlie. As Ryan learns of Joe's plans, he tries to stall Emma, Jacob and Paul by taunting them in hopes of turning them against each other. Meanwhile, Emma makes a shocking decision.
---
1x05 The Siege (February 18, 2013)
---
When Claire receives a phone call that may lead her to find her son, the FBI and Ryan Hardy set their next move into motion, causing panic at the farmhouse. Meanwhile, Joe Carroll seeks a lawyer from his past to send a message that has deadly results.
---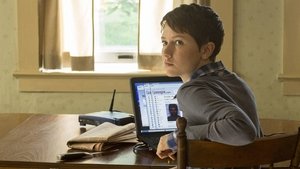 1x04 Mad Love (February 11, 2013)
---
Maggie devises a plot to put an end to Hardy. Meanwhile, tension rises as Paul reveals a secret that Jacob has been keeping from Emma and more information about Hardy and Claire's past relationship is revealed.
---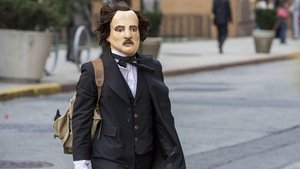 1x03 The Poet's Fire (February 04, 2013)
---
A new follower is found in Rick, who is on a determined path to follow through on Carroll's orders. Hardy and the FBI attempt to predict Rick's course of revenge, which leads to a surprising outcome. Meanwhile, Paul's jealousy over Emma and Jacob's relationship leads to a breaking point, and the origin of Hardy and Carroll's relationship.
---
1x02 Chapter Two (January 28, 2013)
---
Ryan Hardy, Agent Mike Weston and FBI Specialist Debra Parker, who is brought in to lead the investigation into Joe Carroll and his followers, dive deeper into the history of Carroll's psyche. To do so, they enlist the help of Carroll's ex-wife, and Hardy's former love, Claire Matthews. Meanwhile, Emma, Jacob and Paul keep Claire's son Joey at a house in the country as they prepare for their next move
---
1x01 Pilot (January 21, 2013)
---
Former FBI agent, Ryan Hardy is called out of retirement to track down Joe Carroll after he escapes from prison. Hardy works closely with an FBI team, which includes young, razor-sharp Mike Weston. The investigation also leads Hardy back to Claire Matthews, Carroll's ex-wife and the mother of the criminal's young son, Joey. Hardy soon discovers that Carroll has an ever-growing cult of followers.
---