L
Season 1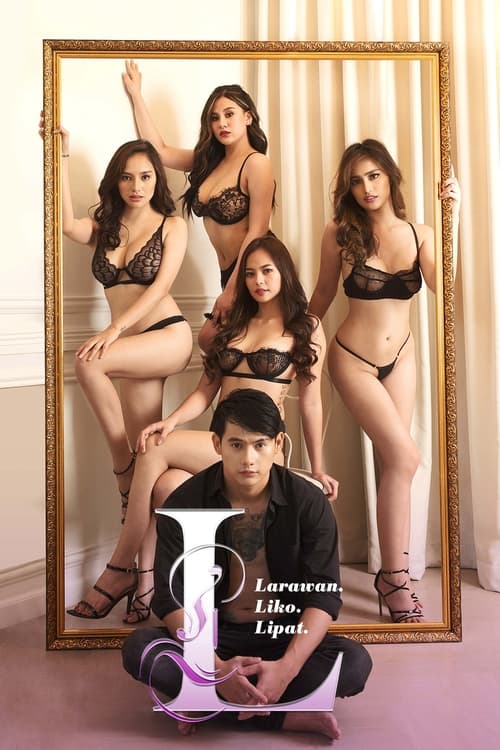 L
Season 1
First Air Date: February 27, 2022

| | | |
| --- | --- | --- |
| First Aired on | : | 2022 |
| Episodes | : | 3 episodes |
A three-part limited series produced by Jon Red told by three directors Topel Lee, EJ Salcedo and Roman Perez, Jr. Longing for true love, the star of Siklo, Vince Rillon, goes on a journey to overcome loneliness but finds himself surrounded by ladies and tested by lust.
Episodes
1x03 Lipat (March 13, 2022)
---
Trying to start to move on again with his life, Lucas decides to look for a more modest place to live. He finds a simple apartment and asks for details from the caretaker. While looking around the apartment, a beautiful mysterious woman named Lucy (Cara Gonzales) comes in and starts inquiring about the apartment with Lucas. He assumes the role and gives her the information that he already got from the caretaker. They meet again the next day to finalize the deal, and they also start telling personal stories to each other. Lucy admits to Lucas that she has been unfaithful with her husband. That night ends with a passionate sex. The next day, Lucas goes back to the apartment to look for Lucy, but the caretaker says that the only Lucy the caretaker knows is the former tenant of the apartment who has been gone for so many years. Does Lucy really exist?
---
1x02 Liko (March 06, 2022)
---
Still loveless after Lana left, Lucas started a habit of driving around the streets of Manila. One night on his drive, he picks up Liza (Cloe Barreto), an attractive woman whom he thought was a prostitute. They talk, and then checks in at a motel and have sex. Before parting ways, Lucas attempts to pay for Liza's services but she refuses to accept the money, telling Lucas she is not a prostitute, but just a poor and lonely housewife. This excites Lucas all the more, and he meets with her a few more times, and Liza also starts accepting the money that Lucas gives him. Then one night, Lucas cannot find Liza anymore. And after a month he finally finds Liza again, but it is already too late for Lucas.
---
1x01 Larawan (February 27, 2022)
---
Left alone, Lucas is pushed by his friend to get out and get a breath of fresh air. Lucas finally decides to drive to Batangas and visits an art gallery. At the gallery, he finds a stunningly beautiful girl and starts stalking her until he gets a chance to talk with her. She introduces herself as Louise (Ayanna Misola), and after getting a few drinks, they end up at her apartment and have passionate sex. There, Lucas discovers something about Louise that would surprise him.
---