Bar Rescue
Season 6
Bar Rescue
Season 6
First Air Date: March 11, 2018

| | | |
| --- | --- | --- |
| First Aired on | : | 2018 |
| Episodes | : | 47 episodes |
Episodes
6x47 Get Off Your Ass! (September 29, 2019)
---
The owner of Utah's The Fifth realized too late that running a successful bar wasn't as easy as his dad made it look, and now he's poised to squander his family's legacy.
---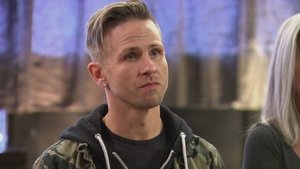 6x46 Saving G.I. Jodi (September 22, 2019)
---
Jon arrives in Littleton, Colorado, to find a mother and son at odds over running the haphazardly decorated G.I. Jodi's, which was originally conceived to honor the military.
---
6x45 The Sound of Failing Music (September 15, 2019)
---
n affluent Aurora, CO, an undisciplined singer turned bar owner has allowed his bloated ego to destroy his business and family, and Jon's team must repair the damage.
---
6x44 So We Meet Again, Mr. Taffer (August 25, 2019)
---
Mark and Ozzie face Jon Taffer a second time in hopes that he will rescue another one of their failing bars.
---
6x43 Sticks and Stones May Break Your Bar (August 18, 2019)
---
After a decade of success, a drag racing bar owner sees his profits go up in smoke.
---
6x42 Doreen's Dilemma (August 11, 2019)
---
The daughter of a longtime bar owner finds herself saddled with the responsibility of running his business after he abruptly passes away.
---
6x41 Green Walls and Donkey Balls (August 04, 2019)
---
Two best friends are acting more like jackasses than owners and find themselves on the verge of losing their bar.
---
6x40 John and Bert Bought a Bar (July 28, 2019)
---
Jon tries to fix the negligent behavior at Harbor Point Club & Grill in Richardson, Texas, where owners drink the profits away and the staff struggles to get one order right.
---
6x39 Reckless Roundhouse (July 21, 2019)
---
To save the Whiskey Girl Saloon in the historic Fort Worth Stockyards, Jon must get an inexperienced co-owner to abandon his hard-partying alter ego, Rick Roundhouse.
---
6x38 All Blaze, No Glory (July 14, 2019)
---
Jenny McCarthy joins Jon to help the Thunderbolt Bar & Grill owner, an inexperienced man with poor leadership skills whose only ally is threatening to withdraw her services.
---
6x37 Driving Miss Tara (June 02, 2019)
---
Jon tries to help the owner of New England's Ale House Grille, a single mom who's become reliant on a rude, incompetent manager since her husband left.
---
6x36 Pie Hard (May 19, 2019)
---
Jon is tasked with rescuing Gil & Rick's, a sports bar and pizzeria run by two surly, inexperienced owners who resent customers actually ordering their subpar pies.
---
6x35 Big Trouble in Little China Grove (May 12, 2019)
---
The owners of the China Grove Trading Post bought the bar to provide for their daughter's future, but her spoiled, lazy attitude threatens to sink the whole business.
---
6x34 LIV'n on a Prayer (May 05, 2019)
---
Jon is called in to rescue LIV, a Las Vegas establishment lacking an identity, deprived of leadership and hampered by a chatty waitress with a heavy pour hand.
---
6x33 Uncivil War (April 28, 2019)
---
Jon attempts to rescue Eliphino, a Las Vegas dive dar struggling because of an owner who makes bad decisions and more enemies than friends.
---
6x32 Miles from Success (April 21, 2019)
---
Two rockers in need of money decided to open Kiva in a Texas college town, but their inexperience and apathy have cost them $200,000.
---
6x31 Tanked and Toasty (April 14, 2019)
---
The owner of the Recovery Room in San Antonio treats running a bar like a never-ending party, but her reckless ways may soon end the party, her business and her marriage.
---
6x30 Back to School (April 07, 2019)
---
Putting the future of the service industry to the test, Jon and the crew help students at UNLV's College of Hospitality prepare for a VIP cocktail party.
---
6x29 Twerking 9 to 5 (March 31, 2019)
---
A twerking, drinking, fighting staff threatens a once-thriving bar, leaving Ashley and Robert Gaddy's future at a Crossroads.
---
6x28 Owner on the Run (March 24, 2019)
---
Jon attempts to rescue The Original Hideout in Tucson, Arizona, despite that owner Ramiro is $300,000 in debt and his brother Raoul is overwhelmed with his management duties.
---
6x27 Don't Cry for Me Jon Taffer (March 17, 2019)
---
Jon attempts to save sports bar RJ's Replays, which is full of potential but failing due to poor management, and mend the owner's relationships with his wife and parents.
---
6x26 Dalia's Inferno (March 10, 2019)
---
Jon travels to San Antonio to help a bar owner whose life-of-the-party personality has set the standard for indulgent on-the-job drinking and unprofessional practices.
---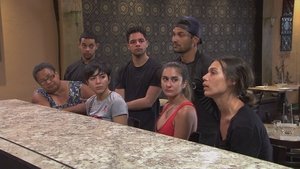 6x25 The Lights Come Back in Puerto Rico (March 03, 2019)
---
After Hurricane Maria hit Puerto Rico, a brother and sister find themselves in over their heads in damages to their previously successful Asian fusion restaurant Shibo.
---
6x24 There Will Be Family Blood (August 26, 2018)
---
A novice owner opens a bar to help cover his sister's medical bills, but when he staffs it with his equally inexperienced relatives, the business quickly becomes a money pit.
---
6x23 Star Lite, Star Not So Brite (August 19, 2018)
---
Nostalgia drives a successful bar owner to purchase a dive bar he patronized in his youth, but his focus on his primary business causes the second bar to slide into chaos.
---
6x22 Back to the Bar: The Tradewinds of Change (August 12, 2018)
---
Jon revisits bars The Tradewinds and 22 Klicks to see if their respective staffs are still working together or falling back into bad habits.
---
6x21 The Unwanted Saloon (August 05, 2018)
---
Jon heads to middle-of-nowhere Tennessee to rescue The Wanted Saloon, whose remote location is just the first of many challenges.
---
6x20 Life, Liberty and the Pursuit of Fatballs (July 29, 2018)
---
An unappealing name is just the first of many problems plaguing Fatballs Sports Bar & Grill, where Jon must get a belligerent owner to accept responsibility.
---
6x19 Operation Puerto Rico (July 22, 2018)
---
Jon returns to Puerto Rico, where he used to live, to rescue a bar destroyed by Hurricane Maria and to help revive the rest of the community.
---
6x18 Fish Out of Blue Water (July 15, 2018)
---
An industrious immigrant with a history of business success bites off more than he can chew when he buys Blue Water and takes a hands-off management approach.
---
6x17 Back to the Bar: Tough Love (July 08, 2018)
---
Jon reconnects with bar owners Mark Wilson and Ozzie Ardavani to find out what's in store for their relationship, then checks in with La Luz's Edith and Juan Pablo Martinez.
---
6x16 Not Cleared for Takeoff (July 01, 2018)
---
A storied L.A. music venue has fallen into disarray, and it's up to Jon to revive the apathetic owner's passion for his own business.
---
6x15 Phishing for Answers (June 24, 2018)
---
Jon brings in culinary expert Aaron McCargo Jr. and mixologist Mia Mastroianni to help a Florida couple's bar bounce back after years of failure under their son's management.
---
6x14 Father Knows Best (June 17, 2018)
---
Jon visits the No Name Saloon, a rowdy biker bar where the owner refuses to trust his daughter's managerial skills.
---
6x13 Back to the Bar: The Power of Bacon and Beer (June 10, 2018)
---
Jon looks back at some of his most successful turnarounds and asks the audience to share some of their favorite rescue memories.
---
6x12 Down and Out in Las Vegas (June 03, 2018)
---
Jon provides a wake-up call to the owner of Barley Pop's Bar & Grill, who developed a severe drinking problem after suffering a pair of tragedies.
---
6x11 Back to the Bar: Blue in the Frog Face (May 20, 2018)
---
Taffer revisits The Local and finds family turmoil as Mimi is still a thorn in her son's side, while Todd and Elise of Mac & Chesters update Taffer on their marriage and bar.
---
6x10 Caving In (May 13, 2018)
---
The son of hardworking immigrants drives his late father's neighborhood bar into the ground with a poorly planned renovation and a bad over-serving problem.
---
6x09 Crazy Little Thing Called Selman (May 06, 2018)
---
A frenetic bar owner with no prior bar experience drives the Copper Rocket Pub into the ground by bringing in carnivalesque entertainment.
---
6x08 An Ode to the Cap'n (April 29, 2018)
---
A daughter must grapple with the loss of her father as she struggles to preserve his legacy and save his bar, Cap'n Odie's Lounge.
---
6x07 Pole Without a Purpose (April 22, 2018)
---
A soccer mom turned strip club owner refuses help from her daughter even though she's trained in hospitality management.
---
6x06 Back to the Bar: Don't Call It a Comeback (April 15, 2018)
---
Jon reconnects with bar owners he's helped in the past to see if they've changed their bad habits, which include drinking on the job and being addicted to canned meat.
---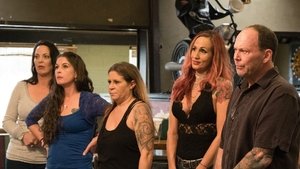 6x05 Mississippi Rears (April 08, 2018)
---
A Navy vet finds himself in over his head when he relies on his unqualified friend to manage his failing Mississippi dive bar.
---
6x04 Ground Control to Major Jon (April 01, 2018)
---
Jon visits a Cape Canaveral area bar frequented by local NASA astronauts; Jon attempts to get the bar back off the ground before a mother-daughter feud causes a failure to launch.
---
6x03 Weird Science (March 25, 2018)
---
Two scientists struggle with the correct formula to run a successful bar.
---
6x02 Close, But No Cigar (March 18, 2018)
---
When an old-school Memphis cigar man takes a stab at the bar business, he discovers hiring his millennial son wasn't quite what he had expected.
---
6x01 Put It on Cody's Tab (March 11, 2018)
---
A son takes over the failing family business and must battle his belligerent father, a volatile cook, and a filthy kitchen before Jon Taffer shuts it all down.
---