Bar Rescue
Season 5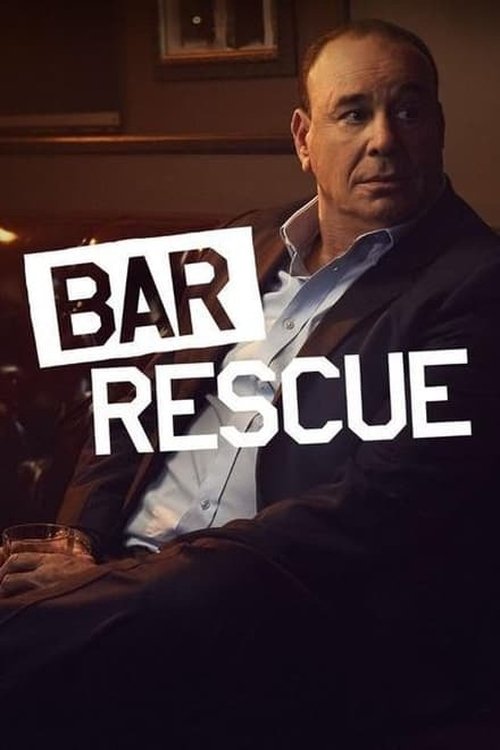 Bar Rescue
Season 5
First Air Date: August 07, 2016

| | | |
| --- | --- | --- |
| First Aired on | : | 2016 |
| Episodes | : | 31 episodes |
Episodes
5x31 Back to the Bar: Disasters of Epic Proportions (September 17, 2017)
---
Taffer revisits 3 bars whose fortunes have turned for the worse after disasters have ravaged their futures, from the apocalypse themed bar The End to Chicago landmark The Abbey. Can Taffer develop a plan to help them get back on their feet?
---
5x30 The Unlucky Leprechaun (September 10, 2017)
---
Jon Taffer tries to convince a foul-mouthed owner to change his ways before the bar he owns with his ex-wife shuts down for good.
---
5x29 Back to the Bar: For Whom the Cajun Belle Tolls (September 03, 2017)
---
Taffer revisits The Cajun Belle to see whether husband Dave still supports his hard-working wife and whether their marriage needs another rescue, checks in on the partnership at Hammer & Ales, and heads back to The Wildcatter.
---
5x28 Rickety Rockin' Rhonda's (August 20, 2017)
---
It's a race against the clock as Jon Taffer tries to rescue a failing bar with a crumbling floor.
---
5x27 Daddy Dearest (August 13, 2017)
---
Jon Taffer arrives just in time to save a family run bar on the brink of ruin with an aggressive father at its helm.
---
5x26 Silence of the Ants (August 06, 2017)
---
A Long Beach dive bar becomes infested with more than just bar problems -- they have bug problems.
---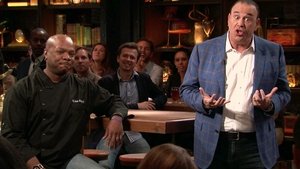 5x25 Back to the Bar: Flying Fists and Bar Brawls (July 30, 2017)
---
It's all fists and fury when Taffer revisits the bars with the biggest fights, including the most dangerous brawl in show history at the bar whose owner is fighting foreclosure.
---
5x24 Mother Doesn't Know Best (July 23, 2017)
---
Jon Taffer tries to convince the ultimate maternal figure to make her decisions like a business owner to save her struggling Las Vegas dive bar from closing its doors.
---
5x23 Things That Go Pahrump in the Night (July 16, 2017)
---
It's a race against the clock when Jon Taffer heads to Pahrump, where he must save the failing bar owned by a man who might lose his sight forever.
---
5x22 Casually Tapped Out (July 02, 2017)
---
Taffer tries to resurrect a closed neighborhood bar by reigniting the passion of the burnt out firefighter who owns it.
---
5x21 Back to the Bar: Hallelujah for Jon (April 09, 2017)
---
Former bar owners return to praise Taffer for turning around their businesses, including an owner once accused of embezzlement by his father, a vape-smoking dragon lady who crafted conflict in her St. Louis bar & more.
---
5x20 Desi, You Got Some 'Splainin' To Do (April 02, 2017)
---
After suffering a stroke, this bar owner is on the verge of losing his family legacy. Can Taffer save this bayou bar before it sinks?
---
5x19 Bar Over Troubled Water (March 26, 2017)
---
In this special episode, Taffer rescues a successful bar – the beacon of the community – that was destroyed by a recent hurricane in Baton Rouge
---
5x18 All Twerk and No Pay Makes Taffer Shut It Down (March 19, 2017)
---
An owner twerks her way to tears when her bar gets out of step
---
5x17 Back to the Bar: Brick & Barley Above Water (March 12, 2017)
---
Taffer confronts AJ from Brick & Barley over her blistering attitude and the civil strife with her daughters over the bar's uniforms while a combative owner comes clean about the failure of his bar after the rescue.
---
5x16 Struck Out at the Dugout (March 05, 2017)
---
Taffer faces his most resistive owner yet after a lackluster landlord falls into the sports bar business when a previous tenant refuses to pay rent of this World Series winning Chicago Cub's hangout.
---
5x15 I Know What You Did Last Summit (February 26, 2017)
---
An absentee owner puts his marriage on the line by drinking away his financial sorrows and flirting with the female clientele. Can Taffer step in to save a crumbling relationship and a failed bar?
---
5x14 Don't Tell Mom the Bar is Dead (February 19, 2017)
---
An abrasive owner takes advantage of his mom's generosity to take over a craft beer bar from his landlord.
---
5x13 Back To The Bar: Drunky Mcdrunkerton Returns (November 20, 2016)
---
The gloves are off as Taffer confronts the leopard-print loving ladies of The Handlebar; Janet Jackson-playing bartender Brandon, plate-throwing Ami, and The Brixton owner Tim return.
---
5x12 Punk as a Drunk (November 13, 2016)
---
A former punk rocker hits bottom after being overwhelmed with tragedy. But his constant roughhousing with his employees draws Taffer's ire.
---
5x11 Ice, Mice, Baby (November 06, 2016)
---
A spoiled owner is gifted a nightclub by his father. Can Taffer save this mice-infested tourist bar before the owner gives away all his profits?
---
5x10 Zero Dark Drunky (October 30, 2016)
---
A military hero on the verge of being redeployed needs a rescue of his own, before he drinks away his profits and angers his bartender girlfriend past the point of no return.
---
5x09 Chase Lounge (October 23, 2016)
---
A lazy step-son fails to step into his new role as bar manager. And while his father can sell a car, it doesn't mean he can run a bar.
---
5x08 Gettin' Jigger With It (October 16, 2016)
---
A historical landmark bar, divided in profits and responsibility, pits brother and sister against one another.
---
5x07 Listen Y'all It's Sabotage (October 09, 2016)
---
New bar owners accuse their manager (and the bar's former owner) of sabotaging their business to try to steal it back. With no clear proof, Jon uses a stress test to determine who's right and who's wrong.
---
5x06 Win, Lose or Brawl (October 02, 2016)
---
Taffer must fix an out-of-control staff and the owner's freeloading friends. But a violent physical fight threatens this sports bar's rescue potential.
---
5x05 How to Train Your Goldfish (September 25, 2016)
---
Nasty nachos & goldfish races are on the menu at this sports pub. But in a Bar Rescue first, a staffing crisis hits before the stress test, leaving the owners without any employees. Can Taffer right the ship before it drowns?
---
5x04 Antisocial Media (September 18, 2016)
---
Taffer helps an owner whose social media mishaps have made him public enemy number one.
---
5x03 12 Beers a Slave (August 21, 2016)
---
After gambling his life savings on a run down Las Vegas bar, a desperate owner tries out a fetish night to whip up new business.
---
5x02 Wheels of Misfortune (August 14, 2016)
---
In a desert town, Taffer collides with the owner of a bar in a roller rink, a local landmark close to closing for good.
---
5x01 The Perks of Being a Wallpaper (August 07, 2016)
---
A classic dive bar with mob ties in Las Vegas is about to close its doors because of an owner who's busy being a nice guy rather than a wise guy.
---