The New Normal
Season 1
The New Normal
Season 1
First Air Date: September 10, 2012

| | | |
| --- | --- | --- |
| First Aired on | : | 2012 |
| Episodes | : | 22 episodes |
Episodes
1x22 The Big Day (April 02, 2013)
---
The wedding is finally here and despite all of the challenges that pop up throughout the day, Bryan (Andrew Rannells) and David (Justin Bartha) are dead set on getting married before the arrival of their baby, but their son has other plans.
---
1x21 Finding Name-O (April 02, 2013)
---
Bryan and David are facing the hardest decision of their relationship, what to name their baby. The conflict prompts Goldie to reveal the origin of Shania's name leading to brief identity crises for both of them. Later, While breezing through their wedding planning, David suggests that Bryan invite his mother Colleen, but her added opinion leads to more conflict and an unusual resolution. Meanwhile, Clay decides it's time to let Goldie know how he feels, after receiving some unsolicited advice from Brice.
---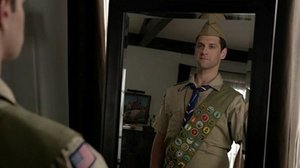 1x20 About a Boy Scout (March 26, 2013)
---
Despite Bryan's concerns, David, a former Eagle Scout, jumps at the chance to chaperone a Boy Scout overnight with his friend's son. His skills earn him the respect of the other fathers and scouts, but when one father disagrees with his lifestyle, David's Boy Scout membership is revoked. Elsewhere, Rocky is helping Goldie sort out her secret crush on Brice. Bebe Wood also stars.
---
1x19 Blood, Sweat and Fears (March 19, 2013)
---
Bryan proposes using natural childbirth for the baby's delivery, but a classroom video may change his mind. Meanwhile, Goldie searches for new retail space for her clothing business, and Rocky faces her maternal insecurities.
---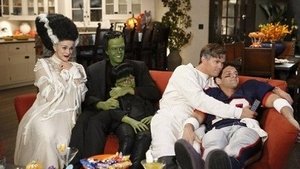 1x18 Para-New Normal Activity (March 05, 2013)
---
Bryan basks in the Halloween spirit by decorating the house, going to a pumpkin patch to spot celebrities and ruling over everyone's costumes. David finally rebels when Bryan insists on having a Honey Boo Boo theme.
---
1x17 Rocky Bye Baby (February 26, 2013)
---
The gang wants to throw a baby shower for a reluctant Bryan and David, who decide to donate all their baby gifts to an adoption agency. Meanwhile, Clay and Shania agree to stage a surprise shower for Goldie.
---
1x16 Dog Children (February 19, 2013)
---
Bryan and David get a preview of the highs and lows of parenting when their beloved puppy has a veterinary emergency. Meanwhile, Goldie meets with Shania's teacher after a class disruption; and romantic feelings between Clay and Goldie are reignited.
---
1x15 Dairy Queen (January 29, 2013)
---
Bryan wishes to have a natural connection to his baby-to-be. Later, Shania is upset to learn that her mother didn't breast-feed her when she was a baby, and Jane sets out to woo her sightly colleague.
---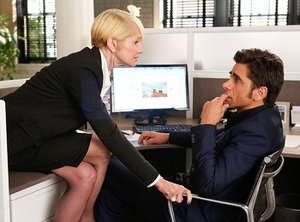 1x14 Gaydar (January 22, 2013)
---
When Shania meets Rocky's new crush, Chris, she claims that her 'gaydar' is going off and that Chris might be more interested in men. Elsewhere, Jane is wondering if her fellow realtor, Brice, is just a fashionable guy or if he is into fashionable guys. Bryan decides to throw a dinner party that doubles as a Gay or Straight fact-finding mission. Meanwhile, David is struggling with how the world will treat their future son.
---
1x13 Stay-at-Home Dad (January 15, 2013)
---
After a failed attempt at finding a nanny, Bryan and David contemplate the idea of a stay-at-home dad. Both express interest in the role and decide to practice parenting by sending Goldie to a spa and taking in Shania. Bryan, convinced that he is the man for the job, gives Rocky a shot at her dream career by leaving her in charge at "Sing," but he soon finds that producing a child's life is much more difficult than producing a television show. Later, David confidently takes over and quickly realizes that despite his best intentions parenting is not an exact science.
---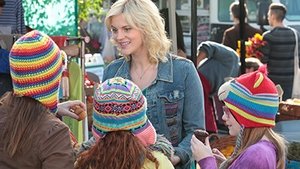 1x12 The Goldie Rush (January 08, 2013)
---
Bryan and David discuss their future and how big they want to grow their family. The conversation leads them back to Expanding Families where Gary reveals that he wants a family of his own but he can't seem to find the right guy. Bryan and David play matchmakers and set him up with Bryan's ex-boyfriend and legendary party boy Monty, but their plan leads to more than they bargained for when Monty asks Goldie to be his surrogate. Elsewhere, Rocky and Jane help Shania deal with some mean girls.
---
1x11 Baby Proofing (December 04, 2012)
---
Bryan and David start fighting after David hires a woman to baby-proof their home; the family discovers eggnog has a pleasant effect on Jane; Bryan and Jane attend a party.
---
1x10 The XY Factor (November 27, 2012)
---
Bryan and David accidentally learn the baby's gender; Shania's performance at a school assembly reminds Goldie she has dreams to pursue; Shania gets suspended.
---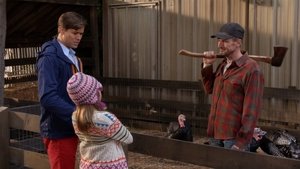 1x09 Pardon Me (November 20, 2012)
---
After recalling the disastrous dinners of Thanksgivings past, Bryan, David, Goldie, Shania and Rocky decide that this year they are going to enjoy the holiday with their new family. Later, after realizing the horrible fates of the turkeys at the farm a sensitive Shania and Bryan pardon all of them and take them home as new pets. The move prompts a meat-free dinner menu and in the spirit of the pardon encourages everyone to invite over family and friends that they need to make amends with. David invites his mother and his father, while Bryan extends an olive branch to Jane, Goldie reaches out to Clay and Rocky puts aside her political differences with her brother Clint. Though the pre-dinner festivities seem to be cheerful it doesn't take long for personalities to clash and for this Thanksgiving to go to the birds.
---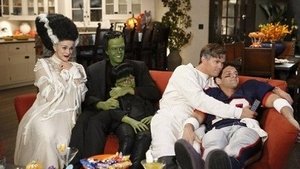 1x08 Unplugged (November 13, 2012)
---
When technology begins to interrupt their lives Bryan, David, Goldie and Shania reluctantly give up their various electronic devices for one day. Shania, however, takes it one step further by suggesting they give up all modern technology including heated toilet seats. Meanwhile, Rocky unleashes an online beast when she shows Jane how to use twitter. Hoping to gain more followers, Jane posts a private video from Bryan which was meant to surprise David on their future wedding day. Shocked at the invasion of privacy, Bryan is appalled until the cast of his show "Sing" tells him what they think of the tweet.
---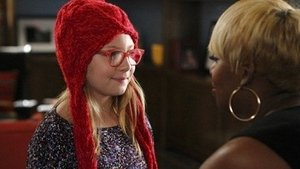 1x07 The Godparent Trap (October 23, 2012)
---
David and Bryan decide they need godparents for their baby. Meanwhile, Shania worries about the future of her relationship with the guys.
---
1x06 Bryanzilla (October 09, 2012)
---
Shania and a classmate pretend to get engaged and plan an imaginary wedding. As a delighted Bryan arranges the big event with help from Rocky, Jane sets out to shut down the entire ceremony. Meanwhile, David makes a game-changing decision.
---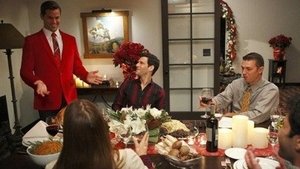 1x05 Nanagasm (October 02, 2012)
---
David plans a family dinner to tell his mother about the baby; mother-in-law miseries plague Goldie; Jane feels a unique sensation when she happens upon a younger man; and Shania fears that her father will win a custody battle.
---
1x04 Obama Mama (September 25, 2012)
---
Shania's mock school election sparks political upheaval in the household when it's discovered Goldie plans to vote against Barack Obama. The guys attempt to change Goldie's mind, to staunch Republican Jane's chagrin.
---
1x03 Baby Clothes (September 18, 2012)
---
Bryan goes on a shopping spree for baby clothes, and returning them proves to be a problem. Meanwhile, Shania dresses up in baby clothes for school, forcing Goldie to have an uncomfortable interaction with Shania's teacher.
---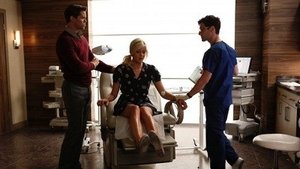 1x02 Sofa's Choice (September 11, 2012)
---
Shania is working to adapt to her new surroundings and, much to the delight of Bryan, begins impersonating Little Edie from 'Grey Gardens.' Later, David and Bryan reminisce about the first time they met and decide to have a night on the town like they did when they were younger. Elsewhere, Jane finds something disturbing in the boys' room and enlists Goldie's ex-husband Clay to try and woo her granddaughter back to Ohio. Elsewhere, Rocky mistakenly suspects Shania of misbehaving.
---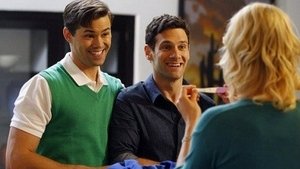 1x01 Pilot (September 10, 2012)
---
A gay couple start a family with the help of a young single mother who becomes their surrogate.
---