Animal Practice
Season 1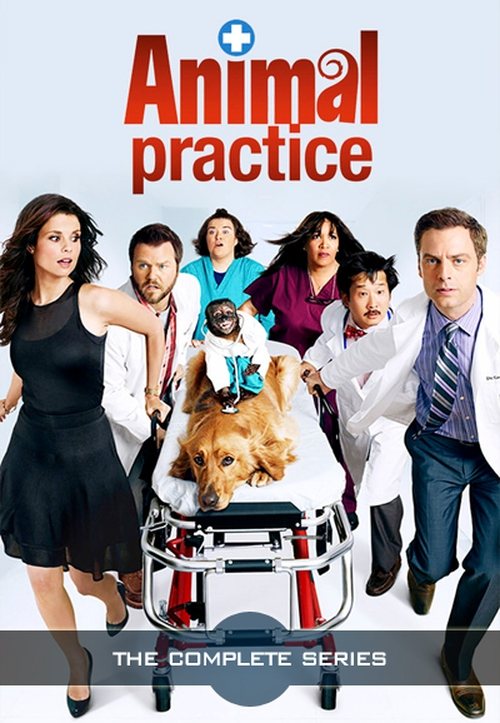 Animal Practice
Season 1
First Air Date: August 12, 2012

| | | |
| --- | --- | --- |
| First Aired on | : | 2012 |
| Episodes | : | 9 episodes |
Episodes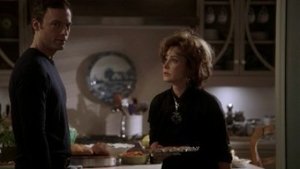 1x09 Turkey Jerky (November 19, 2012)
---
When George's Mother invites him to Thanksgiving Dinner, George forces Doug and Doug's dad to join them only to discover there might be sparks between George's Mom and Doug's Dad. Meanwhile, Dorothy spends Thanksgiving with Juanita's family and Angela sets out to distract Yamamoto from calling his wife.
---
1x08 Ralphie (November 19, 2012)
---
Dr. George Coleman and Dorothy Crane disagree on how best to deal with an overweight dog, "Ralphie," and the over-indulging owner who is over-feeding him. George prefers threats and humiliation while Dorothy prefers a gentler approach. Meanwhile, Dorothy establishes a weekly "snack & chat," which conflicts with the guys' poker night.
---
1x07 Wingmen (November 01, 2012)
---
George begins treating a cockatoo that keeps mysteriously ingesting chocolate. While George tries to manage the eccentric owner, Sabrina French, Doug sets his sights on the socialite granddaughter, Tinsley French. Dorothy begins a movie night but when only Yamamoto shows up the two make the most of it. Meanwhile, Angela and Dr. Rizzo have to call the cable guy when their favorite legal program "Law of the Jungle," is interrupted. Smitten with the cable guy's take-charge manner, Angela schemes to get him back ASAP.
---
1x06 The Two George Colemans (October 24, 2012)
---
George begins to feel threatened with Jill's strong new presence at the hospital. Annoyed by this increasing competition, George attempts to sabotage one of Jill's operations. Meanwhile, Dorothy takes on judging Crane Animal Hospital's Halloween pet costume contest and struggles with the temptation to take a bribe.
---
1x05 Who's Afraid of Virginia Coleman? (October 17, 2012)
---
George must save the life of his mother's cat or face terrible consequences: spending time with her.
---
1x04 Dr. Yamamazing (October 10, 2012)
---
Yams becomes an NYC hero and Dorothy hires George's nemesis.
---
1x03 Clean-Smelling Pirate (October 03, 2012)
---
Yamamoto confronts his fear of puppets, and Dorothy tries to cure Angela of her hankering for bad boys.
---
1x02 Little Miss Can't Be Wrong (September 26, 2012)
---
Doug tries to convince George to operate on his dog, and Angela sells off Rizzo's artwork.
---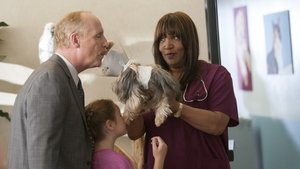 1x01 Pilot (August 12, 2012)
---
When successful veterinarian Dr. George Coleman learns that his ex-girlfriend Dorothy Crane has inherited the hospital where he works and is now his boss, he is less than thrilled. George, who would rather spend time with his animal patients than with their human owners, is a stark contrast to the cheerful and optimistic Dorothy, who immediately inserts herself into the hospital business. As the sparks fly between George and Dorothy, the rest of the staff members struggle to maintain composure and do their jobs, including Dr. Doug Jackson, Dr. Yamamoto, Juanita, Nurse Angela and last but not least, "Dr. Rizzo," the resident capuchin monkey at Crane Animal Hospital and George's closest companion.
---