The Royle Family
Specials
The Royle Family
Specials
First Air Date: December 25, 1999

| | | |
| --- | --- | --- |
| First Aired on | : | 1999 |
| Episodes | : | 15 episodes |
Episodes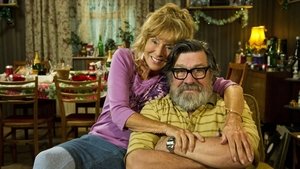 0x15 Barbara's Old Ring (December 25, 2012)
---
A new neighbour's cleavage is one of the many topics of conversation as the couch-potato clan gathers for another fun-filled Christmas Day.
---
0x14 Behind the Sofa (October 10, 2010)
---
A definitive look at square-eyed sitcom The Royle Family, featuring hilarious outtakes and exclusive interviews with cast, crew and famous fans
---
0x13 Royle Family Portraits (October 17, 2010)
---
Brand spanking new and made by GOLD. Cast, crew and famous fans of The Royle Family revisit the very best bits of the landmark sitcom. Plus the writers' personal top ten moments. After GOLD's sneak behind the Royle's sofa, uncovering unseen material and revelations about how the sitcom and characters were conceived, it's time to hand over to the cast and the legion of celebrity fans to pick the bits they hold with highest esteem. Not only will the cast and celebrity fans - like Catherine Tate, Paul Whitehouse, Jimmy McGovern and John Prescott - pick their favourite Royle moments, but creators, writers and stars of the show Caroline Aherne and Craig Cash will also pick their all time, top ten personal highlights and talk us through what each moment meant to them. And what a canon of work to choose from!
---
0x12 Joe's Crackers (December 25, 2010)
---
Barbara is up to her eyes in it on Christmas Day, with Jim incapacitated due to an unfortunate incident. Meanwhile, neighbour Joe is unusually garrulous.
---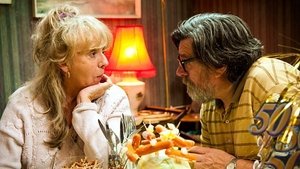 0x11 The Golden Egg Cup (December 25, 2009)
---
There's a new buzz in the Royle family household, as it's a special time for Jim and Barbara and a celebration is planned. Poor Mary from next door can't be present though as, sadly, she has lost all bladder control and has leaked in a number of shops in the precinct. Jim and Barbara have received a gift of money from their loving children, but what to do with it ? Barbara wants to go abroad for the first time having only been away once on their honeymoon to Ormskirk. Will Jim persuade Barbara that an HD satellite box is a more appropriate way to spend their children's generous gift ? Tension mounts, a family discussion ensues - the question is where will they go ? Down to the television superstore as Jim suggests, or Barbara's dream holiday to the Bermuda triangle ?
---
0x10 Jim's Balls - Comic Relief Sketch (March 13, 2009)
---
Jim is 'dying' of flu, and it's Comic Relief Night 2009. Antony comes to the house after raising £4,000 for Comic Relief by skydiving from a plane and everybody complaining about the smell coming from Jim's 'sweaty balls' !
---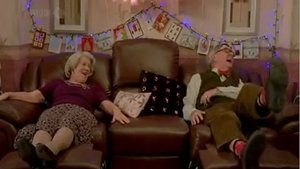 0x09 The New Sofa (December 25, 2008)
---
Inspired by Nigella Lawson, Denise decides to cook Christmas dinner for the whole family. Jim provides the yuletide log and, much to his dismay, Dave's Mum and Dad are invited to join in with the festivities. What could possibly go wrong ?
---
0x08 Children in Need Sketch (November 14, 2008)
---
It's Children in Need night and Barbara announces to Denise and Dave that Jim is being generous and giving some of his spare change to Children In Need, but Jim is looking for some in his armchair!
---
0x07 We Love The Royle Family (November 01, 2006)
---
In 2006, the BBC commissioned a talking heads programme, Why we Love the Royle Family, which included celebrity fans such as Noel Gallagher, Paul Heaton and J.K. Rowling.
---
0x06 The Queen of Sheba - Outtakes (October 29, 2006)
---
Outtakes from The Queen of Sheba (DVD Feature)
---
0x05 The Queen of Sheba - Deleted Scenes (October 29, 2006)
---
Deleted Scenes from The Queen of Sheba (DVD Feature)
---
0x04 The Queen of Sheba - Cast Interviews (October 29, 2006)
---
Interviews with the cast of The Royle Family (DVD Feature)
---
0x03 The Queen of Sheba (October 29, 2006)
---
Whilst times have moved on, not much has changed in the Royle household except for one major thing - finally after years of hints Nana has got her way and has moved in with the Royles. Nana, now bedridden, has Barbara waiting on her hand and foot, and has even come between Jim and his beloved TV, but just how long will her reign as 'The Queen of Sheba' continue ?
---
0x02 Christmas Special 2000 (December 25, 2000)
---
Baby David's first birthday comes around and the Royles sit down as they did last Christmas. This time they are joined by Darren and Emma, including her parents. Emma's father, Roger can't seem to stop boasting which annoys Jim. When they leave, an unhappy and mad Jim gets the best present of them all.
---
0x01 Christmas Special 1999 (December 25, 1999)
---
It's Christmas Day. The family have just finished a big Christmas dinner. Barbara learns her turkey wasn't up to scratch, and Dave buys Denise a mobile phone for when the baby is born, even though she uses it to call Barbara on the house phone from upstairs! Antony goes to Emma's shortly afterwards, and Dave takes Nana home. Soon after Dave and Nana have left, Denise goes into labour upstairs in the bathroom, and Jim is left to comfort her. Denise reveals the baby isn't due until 3 weeks. Will the baby and Denise be alright ?
---